CD Label Maker for Mac
Swift Publisher is your one-stop application for designing and printing CD labels, multipage booklets, DVD covers, jewel case inserts, spines and more. From start to finish, you'll find it easy to design CD labels and covers thanks to a large collection of template kits, seamless integration with iTunes and Photos and a slick, user-friendly interface.
Get Free Trial
Buy Now $19.99
Modern App with Deep Roots
Swift Publisher continues to develop the high standard first introduced by Disc Cover, a famous BeLight Software's app for optical disc label printing. That's why Disc Cover users have a chance to crossgrade to the new Swift Publisher, open their .dcover files and continue working on their projects with ease.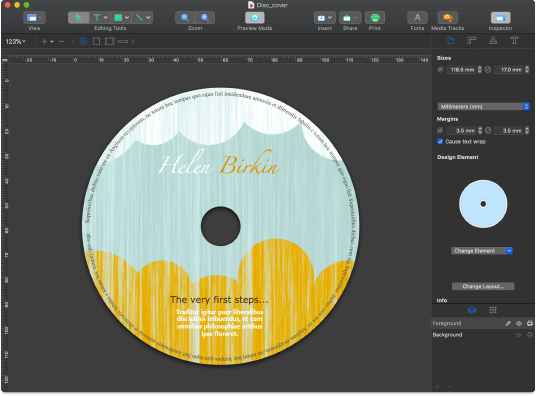 Create and print labels, spines and jewel case inserts for:
Blu-ray Discs
Vinyl Records
VHS Cassettes
CDs
DVDs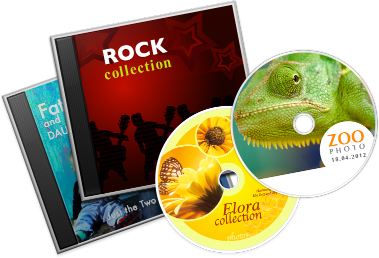 Rich Graphic Collections
This advanced CD label maker comes equipped with pre-designed template sets, photo collages and backgrounds, 2,000 clipart images and a complete set of flexible text, design, and layout tools. If you need to expand your clipart collection, you could get over 40,000 images and 100 additional fonts with the Extras Pack for just $9.99.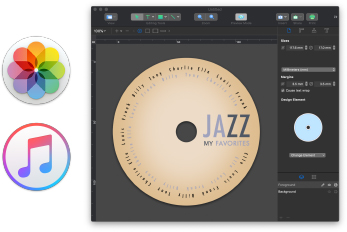 Diverse Import Capabilities
Swift Publisher seamlessly integrates with your favorite Apple applications. Import track info from your iTunes library, pictures from Photos or a folder on your disc.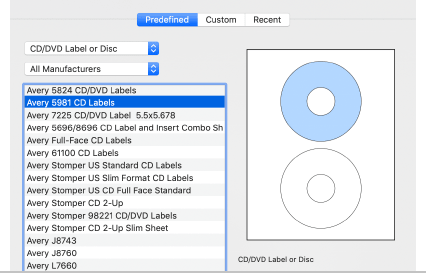 Multiple Label Paper Layouts
Print on hundreds of label paper formats from Avery, Staples, Office Depot and other worldwide manufacturers or create your own layouts from scratch.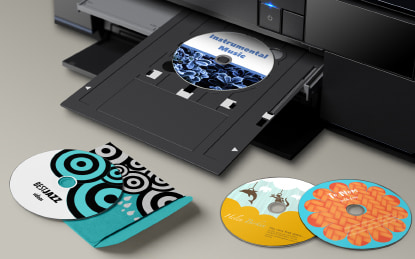 Print Directly-to-Disc
Print directly on a disc using HP, Epson, Canon and other printers with the disc tray. You can forget all the fuss about marker pens or adhesive labels.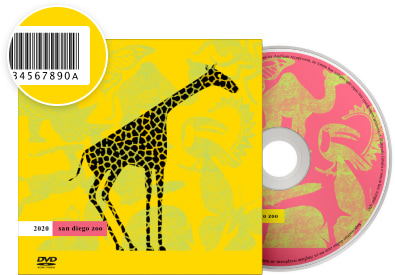 Barcodes and Data Fields
Swift Publisher supports all industry-standard barcodes - generate and use Code 128, EAN 13, EAN 8, UPC-A, UPC-E, Datamatrix and QR Codes for your multi page brochures and jewel boxes. If you need to put the dynamically changing information on your optical disc packaging like a serial number or a page number in your multipage booklet, Swift Publisher's Dynamic Data Fields will be a lifesaver in this case.
More Possibilities
Support for multipage booklets and two-sided printing.
Position text along a circle or vertically: great for CD labels and spines.
Insert images in many popular supported formats, such as JPEG, TIFF, PDF, GIF and EPS.
English, German, French, Italian, Spanish and Japanese localizations are available.
Need new CD labels?
Try out Swift Publisher for making professional looking CD and DVD labels.