Make Flyers on Your Mac
Swift Publisher is an easy-to-use app for designing and printing professional-looking flyers on your Mac. It comes with ready-made flyer templates, over 2,000 royalty-free images, and a powerful page layout toolkit.
Get Free Trial
Buy Now $19.99
Pre-designed Flyer Templates
The best starting point is to use one of 40+ pre-designed templates. The templates are easily customizable with your own photos and texts.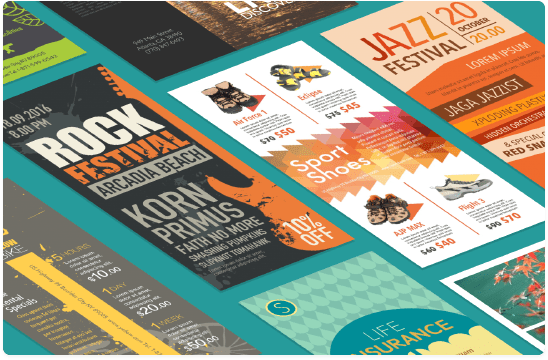 Areas Covered:
Real Estate
Church
Restaurants
Parties and Events
Education
Offers and Discounts
and many more.
Tools to Design a Great Flyer
The templates are great, but why limit your creativity? Created with the non-designer in mind, Swift Publisher lets you make up unique flyers using the drag-and-drop technique.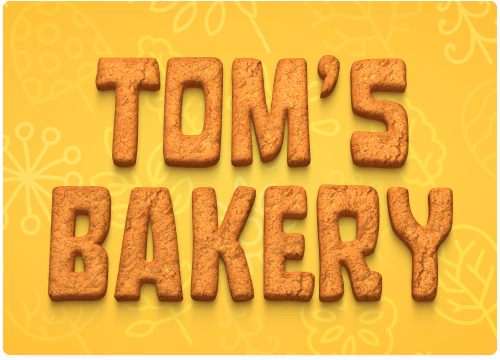 Text and Layout Tools
Make your flyers eye-candy with 2D and 3D artistic headings. Use text styles, multi-column layouts, guides and grid to achieve professional-looking results.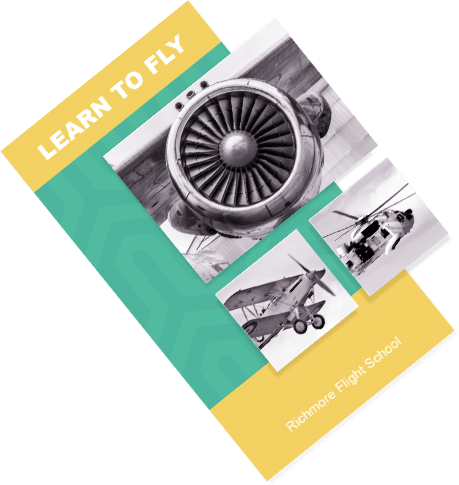 Images at Hand
Change colors, apply backgrounds, add illustrations or business logos. You can use images from your Photo library, a folder on your disk, or choose from over 2,000 royalty-free clipart images.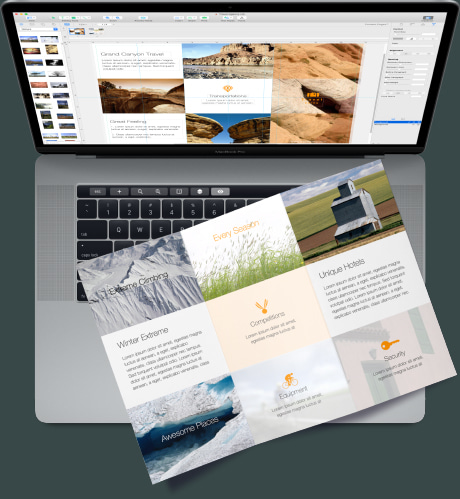 Print and Share
As well as printing your flyer on a desktop printer or exporting it to PDF for a print shop, you can share your flyer to Facebook or use it in an e-mail campaign.
I use this pretty much exclusively for page design / layout / flyers / etc. Simple to use even when you want to do complicate things. I don't have a lot of time so I like to maximize my bang for the buck. This does that. Kudos.
JoeGuru via Mac App Store
Don't know what to start with?
We've gathered some tips on how to start designing eye-catching flyers.