How to Design a Brand Book
Many companies and organizations are creating brand books or brand guides to help keep everyone in a company on the same page by having all the essential information in one place.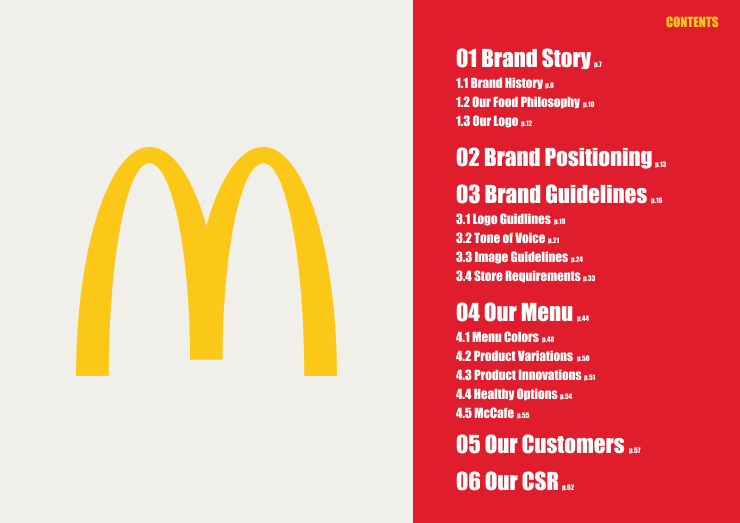 What to Know Before Creating a Brand Book?
Before you begin creating your brand book design, define your brand identity by writing down the elements and traits that define your company. Establish your company's personality. Determine whether it's fun, outgoing, casual, serious, reserved, etc. Involve your team, management, designers, marketing and copywriters in the process. Allow the use of structure and consistency by giving each team member a chance to depict information when creating rules and guidelines.
What Is a Brand Book?
A brand book is basically a brand guide or style guide for your company's brand. It typically includes a full-scale instruction on the logo design and style guide for your brand's identity, serving as a brand identity book. Creating a brand book is a way to save unnecessary time by giving others working on the project all the necessary information needed in just seconds. In addition, your brand book allows the world to know how your brand wants to present itself.
Why Are Brand Guidelines Important?
It's very important before creating your brand book to identify who is going to read and follow the guidelines. You'll want to tailor your content to the reader. For example, if the reader isn't tech savvy, you'll want to keep the language clear of any technical jargon.
Pros and Cons of Having a Brand Book
The primary pro of having a brand book is to keep your brand consistent. In this way, a consumer will be able to recognize your brand anywhere in the world, at the blink of an eye. A brand with a good identity will retain loyal followers, thus triggering more purchases of your brand.
There aren't many cons of having a brand book. But, one negative experience of a service or product, such as the recall of an item, can greatly damage your brand reputation. Another disadvantage could be if a company decides to change their marketing conditions, but the consumer is used to the name or brand associated with the original item.
What Should a Brand Book Include?
Your brand book should act as a brand style guide, which should include the logo design, logo sizes and placement, colors, fonts, etc. Your brand book can contain as little as one page to numerous pages depending on how complex your company is. A higher number of visual elements and marketing materials are going to create a longer brand book since the use of these things will need to be clarified. For your brand book layout, it's a good idea to try and keep it simple and straight to the point while effectively conveying the necessary information regarding your brand.
Company's Mission Statement
Your brand mission statement is what defines the brand's commitments for today. The mission statement is an internal document that provides clarity for the brand leaders and personnel. It relates to the responsibilities and commitments they must deliver on to achieve their vision for the future. The clarity of their commitment forms the brand's reputation.
Brand missions do not only form an important part of the brand's strategy, but it can be the driver behind the success of that strategy.
Vision and Core Values
Your brand guide should set in place the navigational direction for the brand, giving it a vision—where the brand wants to go and what it aspires to be. This vision is intended to be used as an internal brand guideline expressed in the brand vision statement. This allows for brands that are in tune with the vision of the future brand to establish credibility for the brand's personnel, conveying that they are a part of something very big, much bigger than themselves.
Companies like IKEA, for example, provide a boundary of behavior so that it operates according to a certain philosophy of conduct. They continuously find better ways to get things done and bring out the best in themselves and others. Values include togetherness, caring for people and the planet, simplicity, renewal and improvement,responsible give and take, leading by their unique example, guiding actions, clear communication and personal engagement.
Brand Persona
Beyond the visuals and logos of your brand, you'll want to grab your customers' attention by offering something unique. Needing to understand the audience you want to attract and how to deliver your message to them is important. Your brand persona gives a humanistic approach and is made up of a few elements that include your brand's personality and voice, the ideas, opinions and attitudes of the brand. These traits actually bring the brand persona to life, allowing for a two-way conversation with the consumer. Brands won't make a connection if they simply go out with a one-way broadcast message.
Brands are inanimate objects that represent a business, but a brand identity guide allows it to come to life through their communication. The brand persona plays a significant role in how people connect with brands.
The consumer has a lot of power through their buying decisions. If a consumer sees a brand style that they don't like, they will go somewhere else and spend their money with another brand that more closely aligns with who they are. Consumers want brands that they do business with to listen to their needs.
Target Audience
When creating a brand guide, consider your target audience. This could be various demographics, such as the age of your audience, gender, location, income level and more. Other factors to consider are their online behaviors, such as what things they're searching and shopping for on the internet.
Targeting your audience shapes the development of your brand and marketing strategies. After establishing who your audience is, you need to drill down into who they are to better understand them—the challenges that they have and how they're feeling about those challenges. Everything else is built from that foundation. If you don't get an understanding of who this target audience is, every element you build on top of that will not align to who your audience is. Communication is key.
Your Brand's Logo
It's easy to spot a logo that is a graphic symbol of a company's identity. A logo is a graphic element that combines typography, graphics, symbols and color. Most of the famous logos in the world are easily recognized and fairly simple in design. They often tend to have hidden meaning, memorability and a powerful impact.
The corporate brand BMW, for example, has a distinct logo, with its black, round border, blue and white inside, with the letters "BMW." This symbol has withstood the test of time for over 90 years and is known all around the world for its commitment to the customer that they are receiving something special.
Your company's item doesn't have to have its product in the logo. Make sure your brand's logo is unique and functionally able to appear anywhere people can see. If you can scale it up very large and very small, it should still be recognizable; then you will know it's a good design.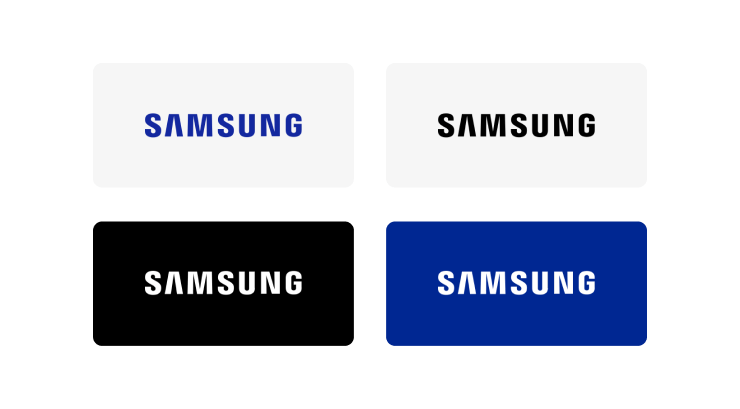 Your Brand's Unique Color Scheme
The brand book colors you use for your brand will set the tone of voice for your company, accentuating its personality. You'll need to decide on a color palette, which is a set of colors used consistently in your brand book. These colors will be used in your logo, print collateral and on your website and social media. When used together, these colors help to create brand cohesiveness and unity, thereby attracting the right people to your business.
Bold, dynamic colors will attract a younger group target. If your company is targeted to a more serious group, then you will want to use a more traditional color palette.
Color palettes help create an overall aesthetic to your brand and are important in making a high impact on your ideal client.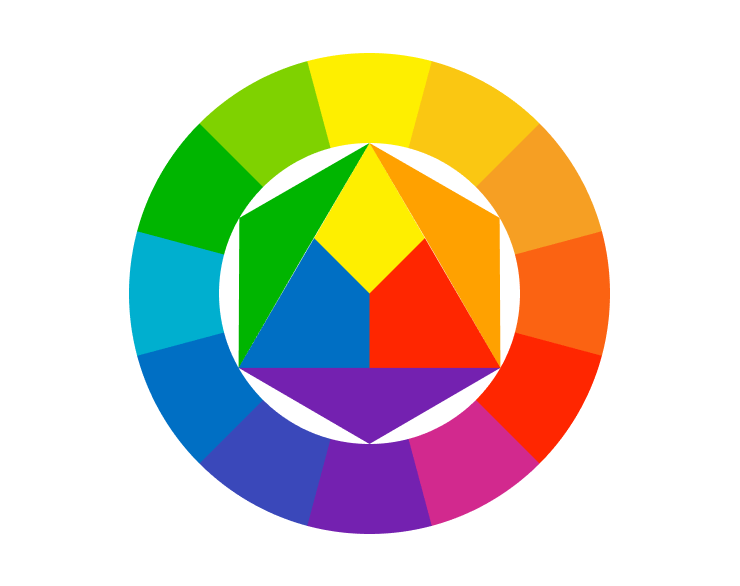 Brand's Typography
Simply by looking at the typography of a word, people can tell a lot about the personality of your brand. It's important to use a font that can be read globally and can be expressed in the digital world as well. It should be able to be used in print as well as on large screens. It's also okay to stand out and not follow the trends that others are using in order to succeed.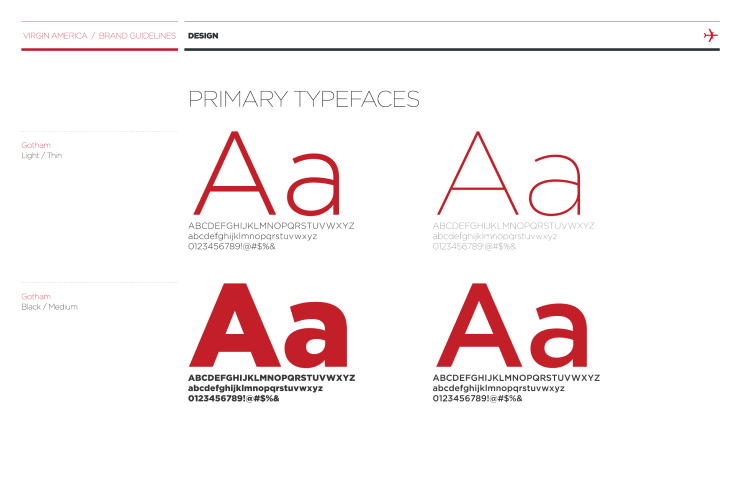 Your Brand's Tone of Voice
Your brand will also be perceived through its tone of voice to an audience. This tone is delivered through communication, which includes what words you choose, what style you wish to communicate in and what type of tone you wish to portray. The tone will set an emotional connection to a brand, whether it's a friendly, caring attitude or a direct tone to offer solutions.