Swift Publisher—InDesign Alternative for Mac
If you are a novice in desktop publishing and don't want to spend hours learning every facet of InDesign to lay out a simple flyer, then Swift Publisher is a lifesaver. It's a native macOS app, which means it uses your Mac capabilities to full capacity. Develop, design and print your DTP project with ease.
Get Free Trial
Buy Now $19.99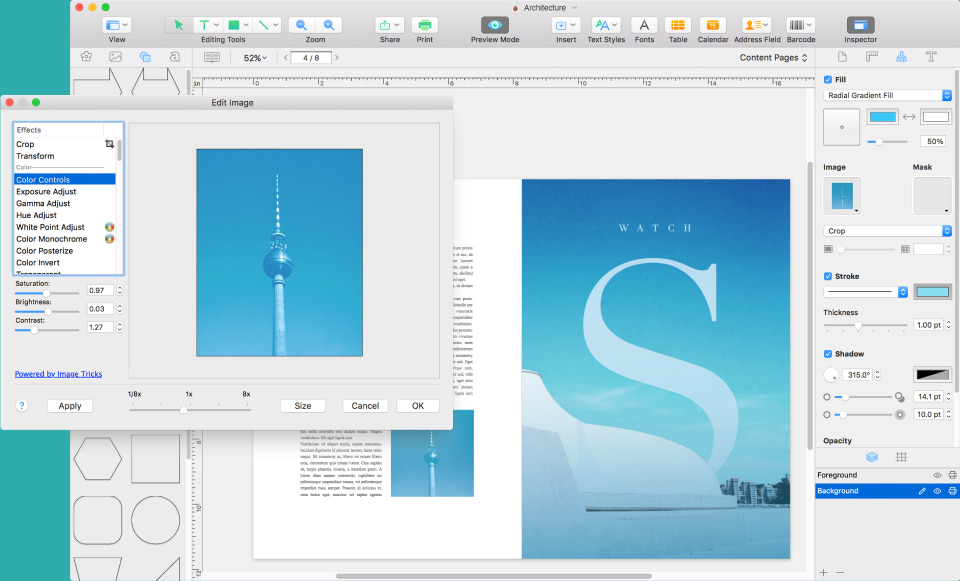 Fast to Learn. Easy to Master
Swift Publisher is a great tool for beginners with limited time to spend learning. With the help of our how-to articles and tutorials available in the Useful Articles section, you can simply adjust one of the pre-designed templates, and your flyer or poster is ready to be printed or shared online.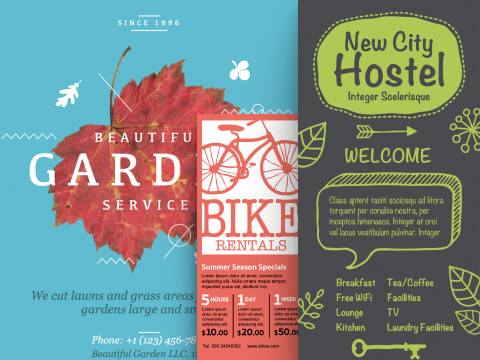 A Wide Range of DTP Projects
Brochures, flyers, calendars, business cards, movie or event posters, labels, restaurant menus, catalogs and many more—if InDesign can handle it, Swift Publisher can too.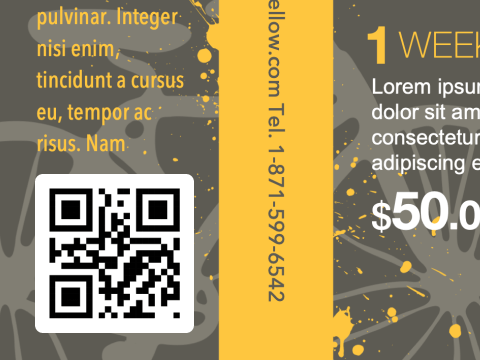 Barcodes Support
Swift Publisher supports industry standard barcodes (Code 128, Code 39, ISBN 13, EAN 13, EAN 8, UPC-A, UPC-E, Data Matrix ASCII and QR Code) for your labels, brochures and other projects.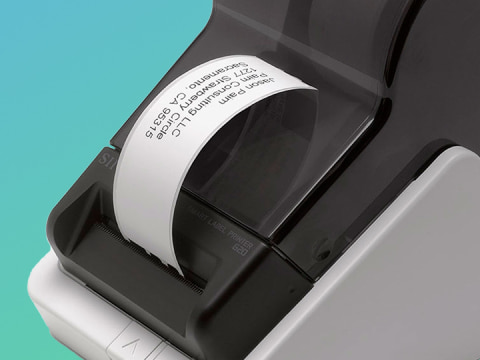 Printer Support
Once the document layout is complete, you can send it to a print shop or print it with your home printer. Control the export options, image resolution and bleeds to meet the print shop's requirements. For label printing, Swift Publisher supports Seiko, Brother, DYMO and Zebra printers.
Various Swift Publisher Capabilities
Convert text to curves to avoid problems with fonts during print shop printing.
Write and edit text with Flowing Text Boxes.
Edit pages side-by-side in Spread View Mode—a great tool for multi-page booklets, menus, brochures and even books.
Export to PDF, PNG, TIFF and EPS formats.
Extensive library of business cards and label paper stock from Avery, APLI, Memorex, Neato and others.
Mail Merge Tools—use data from your Apple contacts in your newsletters, greeting cards, wedding invitations and other projects.
Take advantage of stylish 3D headings to make your flyers or brochures even more eye-catching.
Swift Publisher 5
Powerful and affordable InDesign alternative for Mac.
System Requirements: macOS 10.12 or higher.