Easy-to-use Newsletter Creator for Mac
Do not underestimate the power of newsletters; they can help you build a strong informational background for your business or local community. Be informative and useful, but keep your expenses under budget by using Swift Publisher. There is no need for design skills─with the help of video tutorials and customizable templates, you can create newsletters exactly suited to your needs.
Get Free Trial
Buy Now $19.99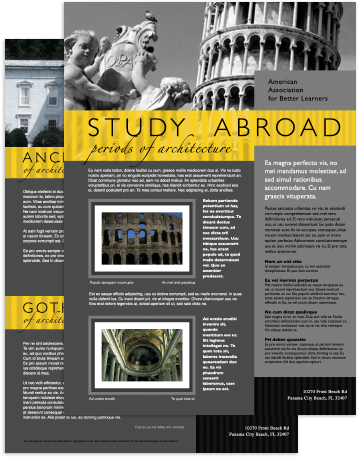 Newsletters can be very useful for several sectors, including:
Government agencies
Entrepreneurs
Teachers
Students
and many more…
Design Kit for a Great Newsletter
Swift Publisher has various image and text editing tools to create both informative and eye-catching newsletters for your studies, business or social needs.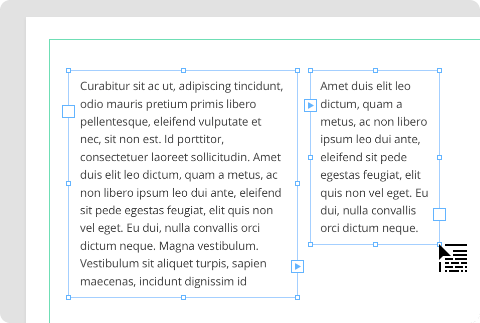 Flowing Text Boxes
Text is part and parcel of an informative newsletter. Imagine you need to type a large amount of text between the design portions of your newsletter. Just use the Flowing Text Boxes feature: when one box is filled, the text will flow to another box, enabling more precision when working with large blocks of text and complex design.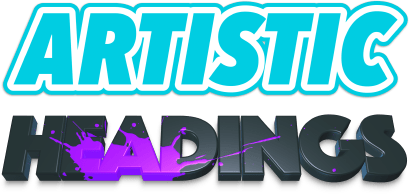 Artistic Headings
To make your newsletter eye-catching, artistic headings are second to none since we start reading a newsletter from the beginning. To catch the readers' attention, take advantage of Swift Publisher's capabilities to create magnificent headings so that no one will miss your newsletter.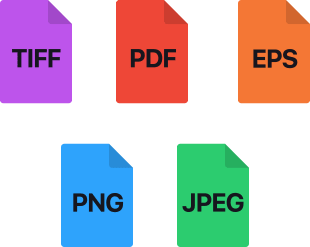 Exporting Files in Different Formats
Once created, export your newsletter in various formats, such as EPS, PNG, JPEG, TIFF or PDF. Each format has its strengths and features to fit your exact printing needs.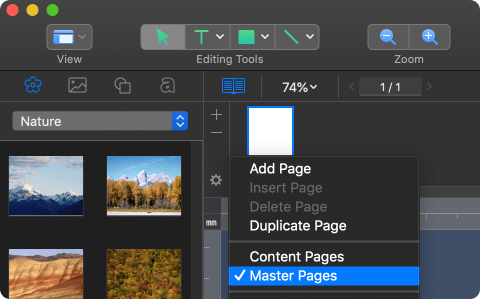 Master Pages
Optimize the creation process of multi-page newsletters with the help of Swift Publisher's Master Pages features. There is no need for a "Copy-Paste" feature for repeated objects or designs. Create them only once and repeat them only on the pages you choose.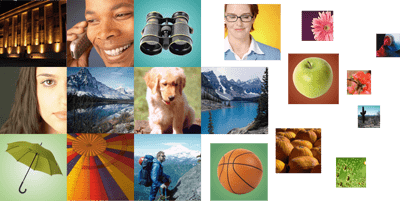 Clipart Images
Swift Publisher comes with rich built-in image libraries for you to create your own newsletter and fill it with images and illustrations. Moreover, this newsletter software can import your images from Photos and apply graphic effects on your illustrations to make them more attractive.