Brochure Maker for Mac
Swift Publisher offers you a wide choice of handy and easy-to-use tools to create, share and print beautiful and informative brochures for your business, organization or product, such as brochure templates, master pages, imposition and various text editing possibilities.
Get Free Trial
Buy Now $19.99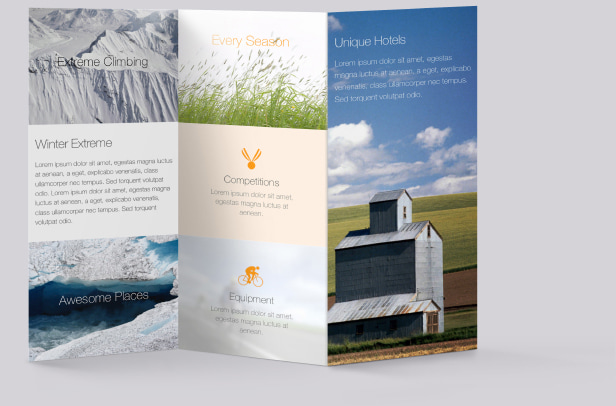 Industries where brochures can come in handy for:
Entrepreneurs
Retailers
Real estate agencies
Goods manufacturers
Grocery stores, and much more…
Instruments for Brochure Design
Pre-designed templates are great, and you can use them as they are or as a basis for a completely new design. Don't limit your imagination to simply creating a brochure you need. Swift Publisher can help you through a variety of handy tools.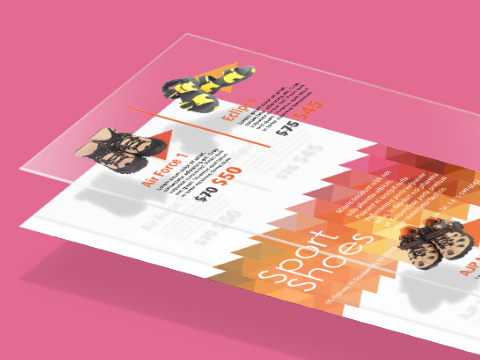 Time Saver. Master Pages.
Create content you need to repeat and multiply it on your brochure pages to optimize the workload. You don't need to create separate objects on each page of the brochure.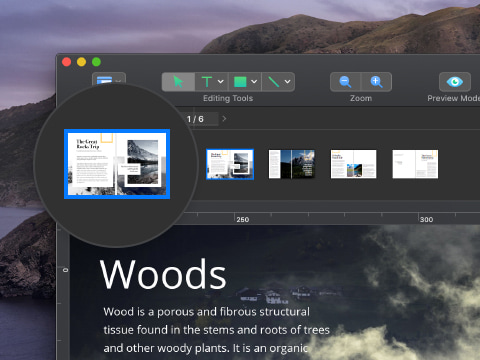 Enhance Multi-Page Documents. Page Spreads.
Take full advantage of a brochure that can be folded by creating a design located on both sides of the page spread to make your brochure more attractive.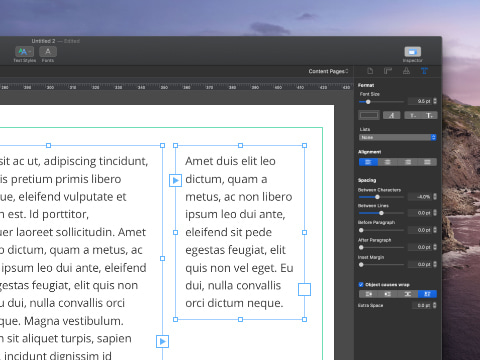 Text Editing. Flowing Text Boxes.
Create a series of linked text boxes in which text flows from one box to another, making the creation of multi-column and multi-page brochures much easier.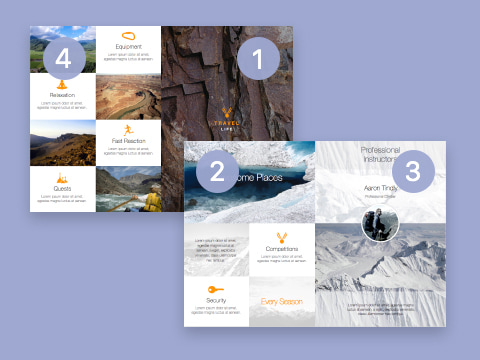 Brochure Printing. Imposition.
Similar to professional desktop publishing features, imposition reorders the pages so that you will have the correct page order after printing and folding paper sheets.
Have Some Doubts About Where to Start?
We've created an informational article to help you better understand how to create a brochure on your Mac with the help of Swift Publisher.