What Is a Brochure?
In general, a brochure is a non-periodical edition which most often looks like a small paperback book.
The most common formats are Letter, Legal and Tabloid for the USA or A4 and A5 in Europe. As for performing advertising functions, the main objectives of brochures are persuasion and customer retention.
It is worth noting that a brochure can be not only promotional in nature. There are three main types of brochures: advertising, business and information brochures.
Besides, among the most widespread flyers there are trifold brochures and double-sided brochures. Their titles give a clear understanding of how these brochures look like—one is folded three times and another just twice accordingly.
Explore our brochure maker for Mac and unleash your creativity with our intuitive design tools and professional templates.
Designing Brochures on Mac
Aim for simplicity
Do not try to impress your customers with an abundance of colors or complex graphics. Simple brochure design can be incredibly spectacular and not boring at all. The use of contrasting colors or embossing in the design is a classic that is always appropriate: visually, it does not overload the document and looks professional.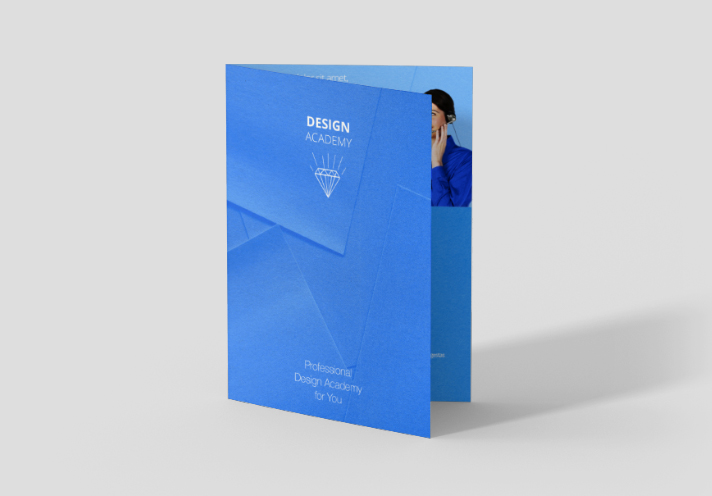 Provide convenient navigation
You need to engage the customers, not to make them confused. If you want to convey a message to the reader, take him/her along the route you have set. Here are some necessary design tips:
Present a brochure with more than eight pages in a structured fashion;
Add a list of contents to the beginning: thus, it will be easier for the user to find what he or she needs;
Use bulleted lists: they are eye-catching and generally give you an understanding of what the brochure is about.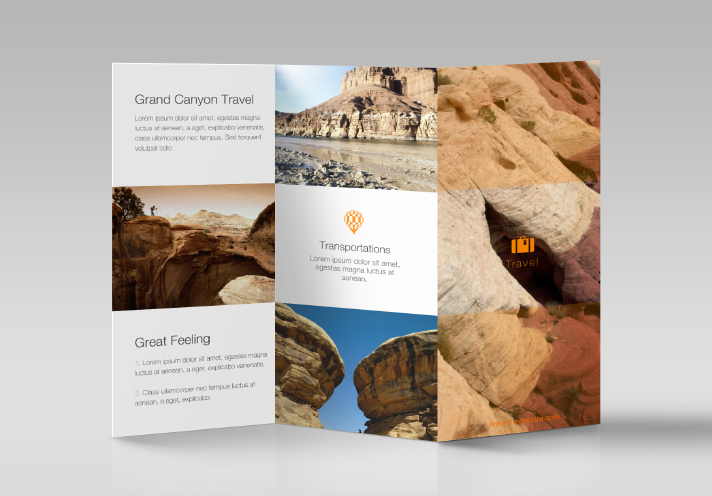 Tinker with formats
It is up to you to decide whether you want to make a brochure in a standard book format or try more original versions in the form of a circle, map, pyramid or origami. But keep within limits: a brochure should be comfortable for reading.
Pay attention to the brochure's functionality
The brochure can be more than just a source of information about a company or product. Make it useful, increasing the chances of avoiding a trash bin. For example, if your company makes cosmetic goods, give some skin care tips. When offering ski equipment, add a list of popular resorts.
Choose a material that will enhance the image you are forming
Think of the way to match your image. Coated high-density paper will add to the brochure's solidity. The design materials will highlight following the trends. And if you want to focus on social responsibility and environmental protection, use recycled paper.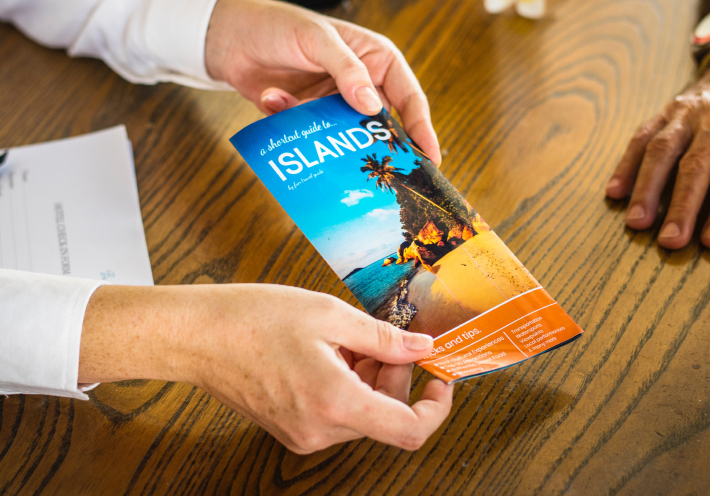 How to Print a Brochure on Mac
To make a brochure on Mac is a half-way to success. It is highly important to print a qualitative product and not to spoil all the previous stages of work.
First of all, you need to decide where you would like to print your brochure. If you don't need a lot of copies, a home printer can serve great. However, if the brochures are not for a small-scale project, it would be better to contact a specialized publication center to help you.
At first glance, it may seem that such an amount of information is overwhelming. Please, do not worry that you will forget anything and will not produce a great brochure. With the help of Swift Publisher, you can follow all the mentioned steps and tips without a hitch.
Swift Publisher has all the features you need. This program has an advanced but intuitive interface, as well as powerful layouts and design tools. Besides, Swift Publisher has a special printing mode, where pages are reordered automatically so that they appear correct when folded and bound.
So what are the steps to create a beautiful brochure on your Mac?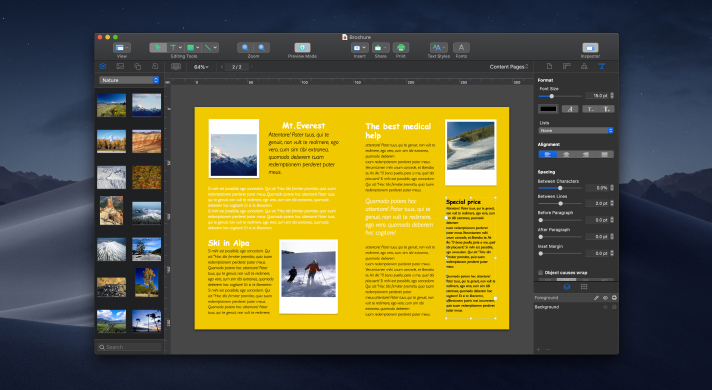 How to Create a Brochure on Mac
The Mac platform owes its great popularity to the fact that it allows you to create beautiful and practical things with simple and clear means. In this section, we would like to present you with some basic steps to help you make a brochure better than you imagine and expect.
Select a template
The creation of a brochure is performed in several stages. The first step is to select a template.
One of the easiest ways to customize a ready-made template is to change the font. Therefore, you can specify the font's size, type, and color, as well as break it into the columns, change the background, and so on.
Not less simple, special Mac programs allow you to change the color design of a brochure layout.
Stick to the plan
When the preparation stage is finished, it is high time to materialize your ideas and messages on paper. For that, you need to have a strict plan of your brochure layout and what exactly you want to tell the customers with this so-called advertising book.
Print the brochure
Hours of hard work and all is done—your brochure is ready! After that, all you need to do is to print your masterpiece and spread it among your target audience.
Revised: May 2023