Half-Fold
This type of brochure is often compared to booklets. Considered one of the simplest brochures to create, half-fold consists of two internal panels and a front and back cover. Simply put, a common piece of paper (of junior legal, letter, legal or tabloid format) and make a single fold while ensuring the parts of the brochure template are equal.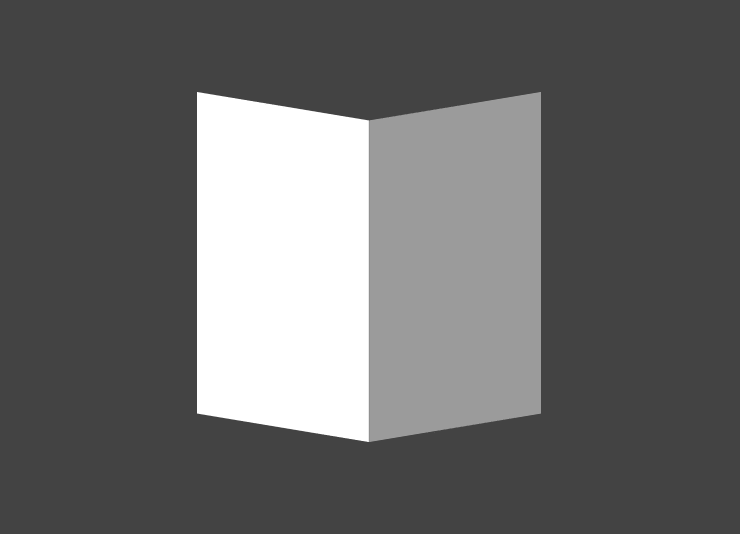 Even though the number of pages in the half-fold type is limited, there is enough room for placing several colorful images and text information. Since the data here should be presented briefly and be well structured, the readability provided by half-fold brochures is second to none.
Tri-Fold
In this case, the name is self-explanatory. Unlike half-fold brochures, tri-fold items are produced by making two bends. The size of the panels must be equal. Apart from a standard configuration of 8.5″ × 11″ (accepted by all publishing centers), you can also design the project in 11″ × 17″ size or make it even bigger—up to 25.5″.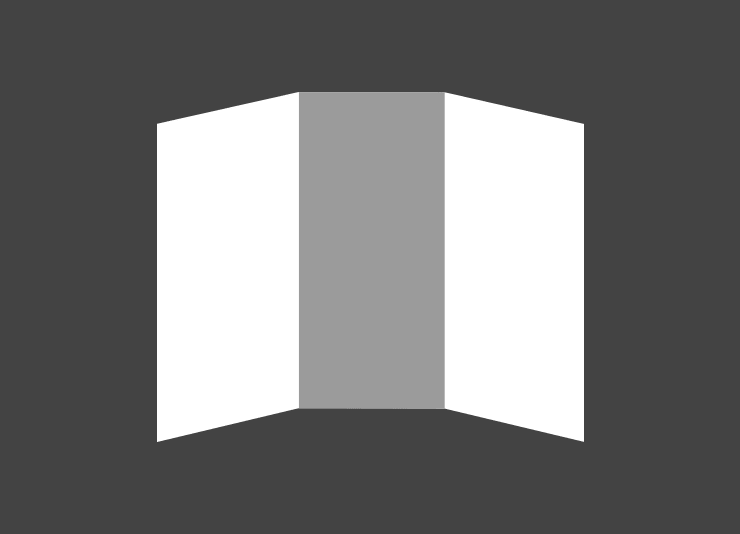 One of the obvious advantages is this format's transformability. Since tri-fold brochures include several panels, it offers more room for the designer's imagination. For instance, each side can be used to describe a separate function of the software for release or business to launch. It is only limited by your imagination.
Z-Fold
The form of this brochure looks like a zig-zag. Put simply, it includes six parts of equal size, created by double bending. Such a format isn't as popular as bi-fold or tri-fold brochures, but it still offers some important benefits.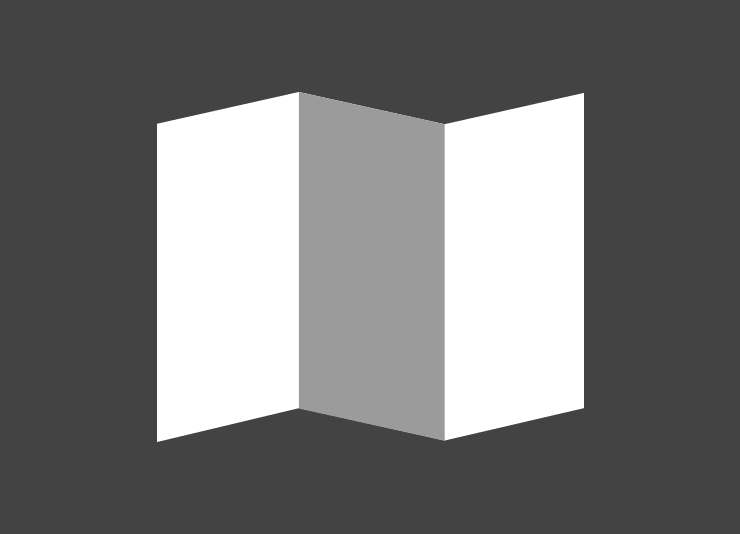 An unusual composition requires non-standard decisions. So, you cannot just use modern and trendy fonts and styles (e.g., 3D effects and vertical and horizontal text configurations); instead, make one sector dedicated to the illustrative part of your brochure story, with the other left for the questions and pictures that will be an answer, etc.
Standard sizes used for Z-Fold are: letter (8.5″ × 11″), legal (8.5″ × 14″) and tabloid (11″ × 17″).
Gate-Fold
This type of brochure is also known as window fold. Its construction is similar to a tri-fold booklet. However, in this case, three panels don't coincide in size; the left and the right parts combined should be equal to the central piece. Of course, the developers may create unique projects, but there is a standard format for this kind, which uses 8.5″ × 11″ paper.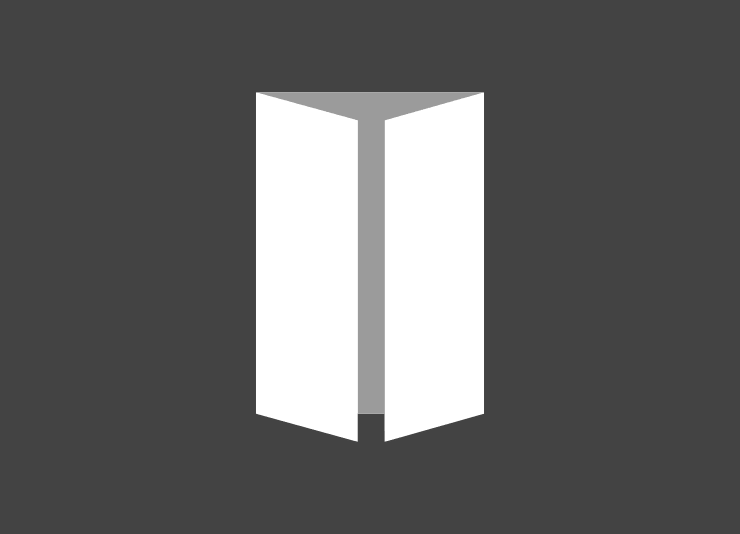 Taking into account the specific body of the document, this is a nice choice for single-product presentations, in which you can place fairly large and multicomponent illustrations.
Double Gate Fold
To achieve a double gate fold is as simple as ABC. All you need to do is make a central part of it bent as well. The sizes to apply vary: it may be either 8.5″ × 14″, 11″ × 17″ or 11″ × 25″.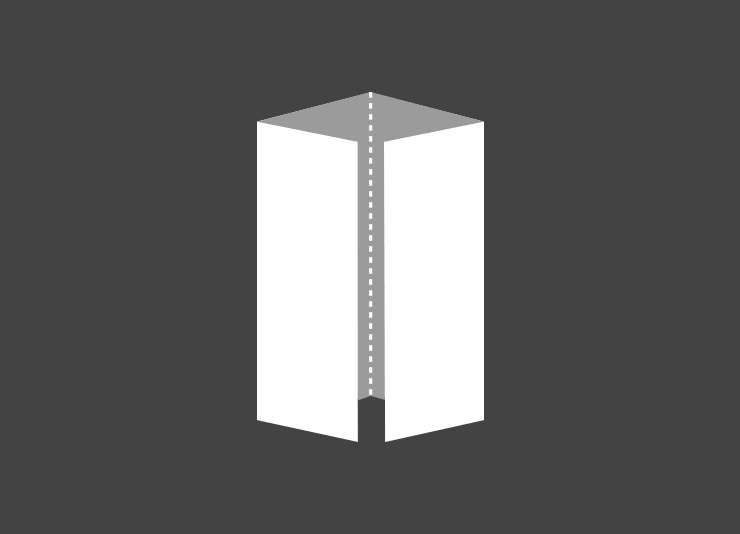 Being one of the most appealing kinds of brochures, it is the best selection to present a variety of images. This fold can boast of having eight pages, so it can include a lot of different information.
Double Parallel Fold
When describing a manual process of this format's creation, we need to highlight two main steps. First of all, you have to fold a piece of paper in half. Secondly, repeat the procedure again, tracking in the same direction. Overall, that allows you to achieve sixteen panels.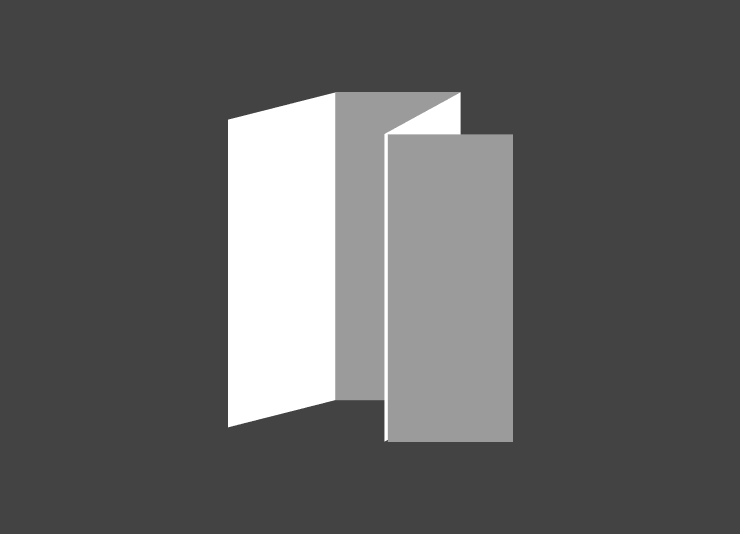 Usually, double parallel fold is used for maps, but any business is welcome to find another purpose for it.
Accordion Fold
Have you ever seen this musical instrument? If yes, then you have a vivid understanding of the look of this brochure. Its construction is similar to a Z-fold but may include more sections.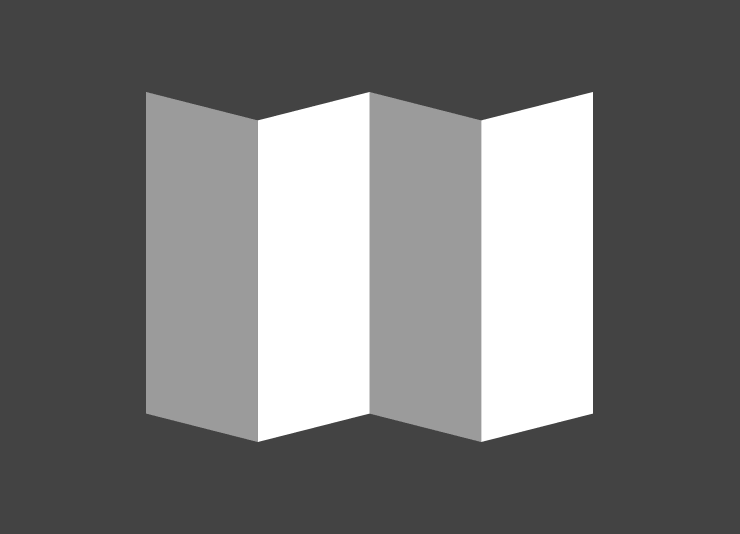 Accordion fold is usually constructed by folding a 13.75″ × 8.5″ (folded size: 2.75), 17.5″ × 8.5″ (folded size 3.5″ × 8.5″) or 21.25″ × 8.5″ (folded size 4.25″ × 8.5″).
Without a doubt, an extravagant result is guaranteed. Turn this format into a miracle story, in which all of the parts are interconnected. That could be a phrase that spans the panels or a picture printed on two or three parts.
Roll Fold
Are you a fan of Japanese cuisine? If yes, then a roll fold won't come as a big surprise to you. This format is achieved through a succession of parallel folding. In general, you receive eight panels, the standard size being 4.5″ × 9″.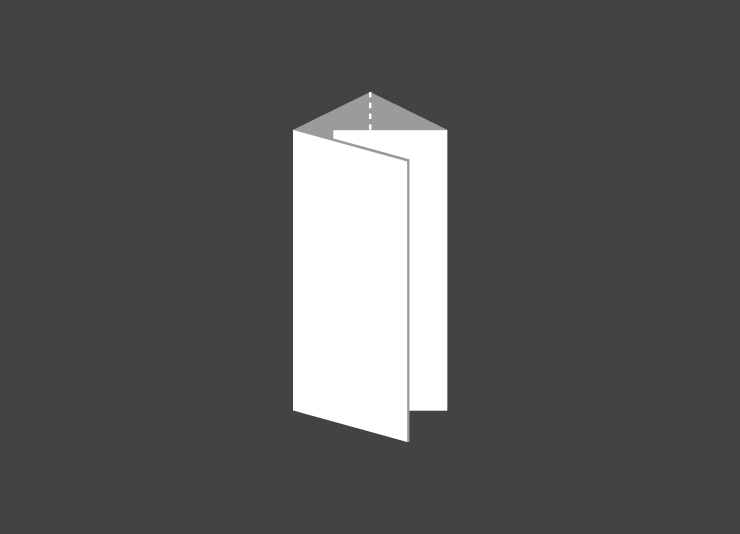 French Fold
If you have to minimize the total size of the project as much as possible, then this type is exactly what you need. Unlike other types of brochures that have only vertical folds, this one is made with the help of a combination of horizontal and perpendicular bends.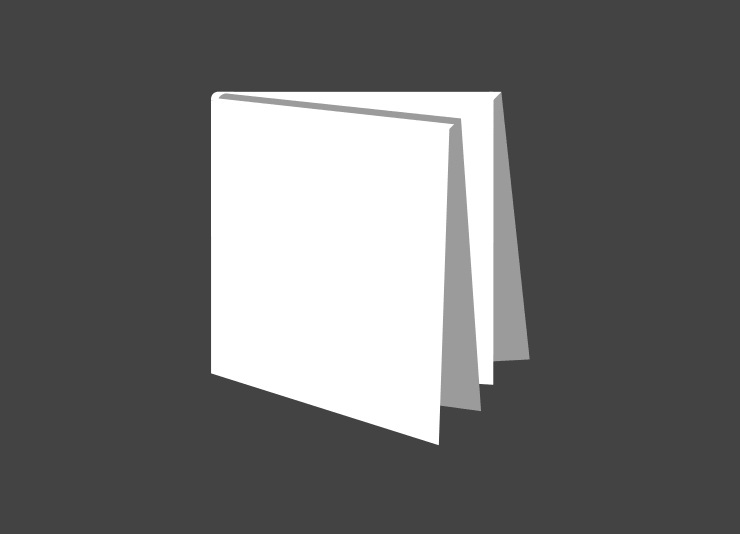 This option is well suited for advertising purposes; it creates a feeling that there is much more information included than may be in fact. Standard paper size is 17″ × 11″ (folded size: 8.5″ × 5.5″).
Text vs. Graphics
No matter which types of folded brochures you are going to design, there are some crucial elements that unite all of them—illustrative and text content. Without a doubt, a travel or hotel brochure should include bright and appealing photos that clearly demonstrate the services offered.
On the contrary, business brochures seem to be stricter and enhanced with tables and charts. Bear in mind that even a text document should have an eye-catching design, so third-party solutions may be required.
There is a perfect-match option for those who want to create several types of folds for brochures effortlessly—Swift Publisher. This software provides customers with hundreds of ready-made templates that are easy to customize and adjust. With the help of this software, even someone who is not tech-savvy is capable of making half-fold and double parallel fold brochures in a highly qualitative and competitive manner.
Revised: December 2022