Printing and Exporting
Printing
In order to print your document with the default settings, select File > Print (Cmd-P), and then click the Print button.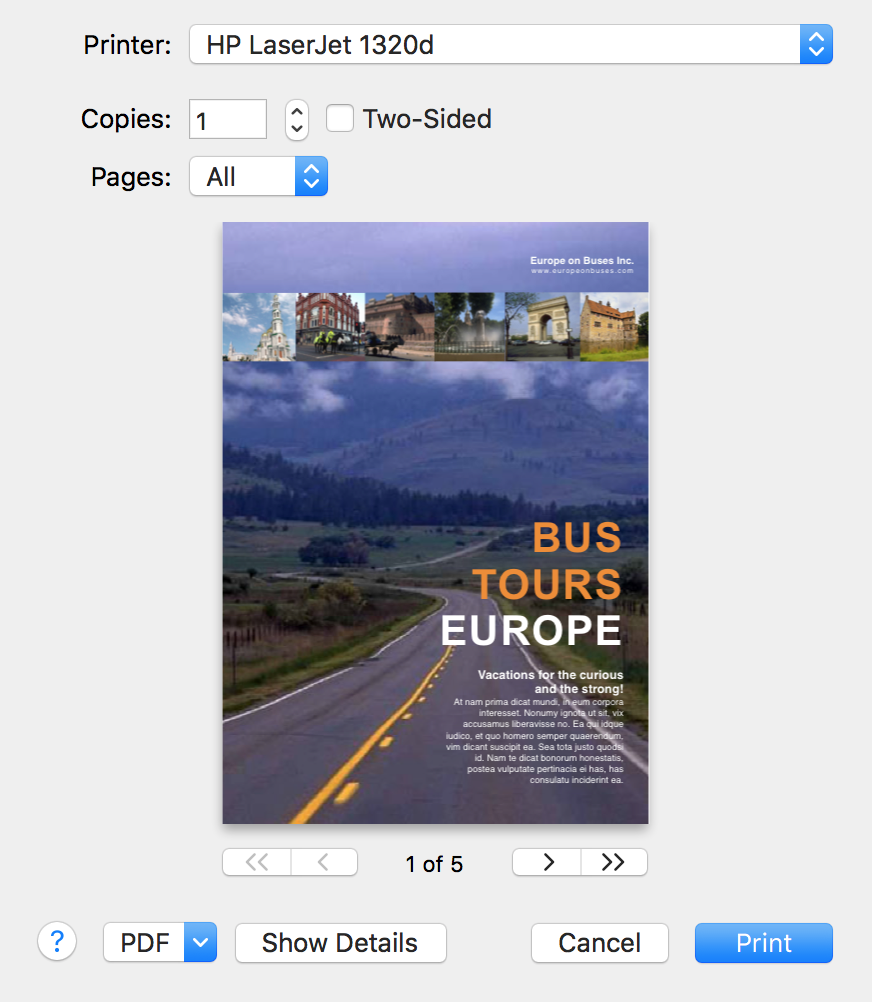 The Show Details button lets you access all of the settings.
To print with extended options:
Select File > Print (Cmd-P) to open the Print dialog.



Swift Publisher displays its printing options by default.
Set up the general settings (1). Pay attention to:
• Presets – normally, Default Settings should be selected here.
• Paper Size – the program selects the appropriate paper format automatically. You just need to check that this has been done correctly.

Set up options in the Swift Publisher 5 section (3). Different settings are available depending on the current document type. Some details can be found below.
Verify the other print settings provided by the operating system and printer driver. To access these settings, choose the corresponding categories in the drop-down menu (2).
If you want to print on two paper sides using a duplex printer, open the Layout section (2) and set the Two-Sided option to either Long-Edge Binding or Short-Edge Binding.
On a non-duplex printer, open the Paper Handling section (2). Then set Pages to Print to Odd Pages or Even Pages, print one side of all pages, flip paper, and print the second side with the other option selected.
Make sure that the preview displays your document correctly. The total amount of pages to be printed is indicated below the preview.
Click the Print button.