Working with Labels, Envelopes, Postcards and Business Cards
Double-Sided Documents
The program supports double-sided envelopes, postcards and business cards. A new document has only the front side by default. The Pages panel is used to add another side.
To open the Pages panel, click the

button located below the tool bar, or select View > Show Pages Preview in the main menu.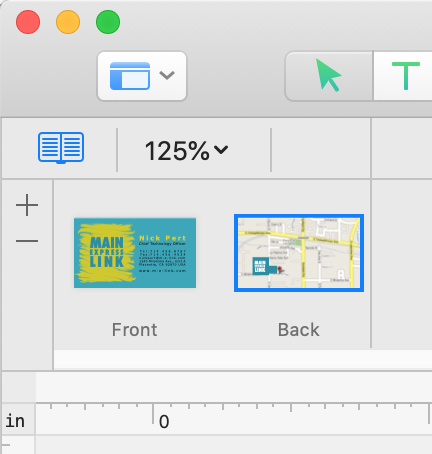 To add the back side, click the plus button. Your envelope, postcard or business card document cannot have more than two sides.
To delete the front or back side, select it in the Pages panel and click the minus button. The remaining side will be indicated as "Front". You will not be able to remove it.