Choosing a Printer
Color inkjet printers are, as a rule, the most suitable for printing business cards. Of course, you can use a monochrome laser printer, but the lack of color will be a major disadvantage in most cases. Color lasers produce good results for color printing, but are normally too expensive ($700 and higher) and justify their cost only at large print volumes.
When choosing a printer, pay attention to the following characteristics:
The cartridge resource (number of sheets). It allows to estimate the printing cost per page. Note, that the cost of a cartridge may reach half of the printer cost!


Comment:

Normally, the manufacturers quote the maximum yield for 5% coverage (e.g. 400 pages). For business card the coverage will be higher, and the maximum yield—lower. And be prepared that the numbers claimed by the manufacturer will be lower in real life.

Print head resource. This parameter is important for inkjets, where print head is not integrated into the cartridge (many Canon printers). Replacement of the print head may cost as much as the printer.
Monthly volume. Determines the manufacturer-rated workload to guarantee trouble-free performance. If handled properly, all modern printers are reliable and will serve long enough.
Estimate the life time of your printer as 1–2 years (there's no need to pay extra for reliability). But avoid the situation when you need to buy a new printer after 6 months of use, because the one you bought doesn't cope with its task.
If you plan to print more than 5 pages a day, consider a more expensive inkjet or laser printer—or you'll be spending too much on supplies.
Inkjet Printers
The quality of modern inkjet printers can rival that of a printing-house. The leading manufactures are: Hewlett-Packard, Epson, Canon, Lexmark.
First, the good news—most inkjets are macOS compatible (can't say so for laser printers).
The rule of thumb is: never buy an inkjet printer under $60—the print quality will be poor, and supplies—very expensive.
The manufacturers do everything possible to bring down the maintenance cost of the printers. For instance, Canon separates the print head and ink tank on many of its printers. The print head life time is the same as the printer's, and it can be replaced if needed. Printing head of Lexmark printers is a part of an ink cartridge. So every time you install a new cartridge you get new print head. Epson went the other way. Epson's head is a part of the printer, not cartridge. This head is made by Epson's special technology: it is more expensive but the company is sure that only such technology can guarantee the best printing quality. But Epson printer needs more care in use.
Also, notice, that mid-range and hi-end models use separate cartridges for each color, which makes printing less expensive (you don't need to replace the entire cartridge if just one color runs dry.
A separate class among inkjet printers are photo printers. They are more expensive and allow to print color images with photo quality. However, the quality advantage can only be seen on special photo paper; for regular paper you'll see no difference.
And finally: To prevent ink from drying up, it's recommended that you print at least one page a week. Some printers clean up the nozzles automatically every time you turn power on to avoid drying up.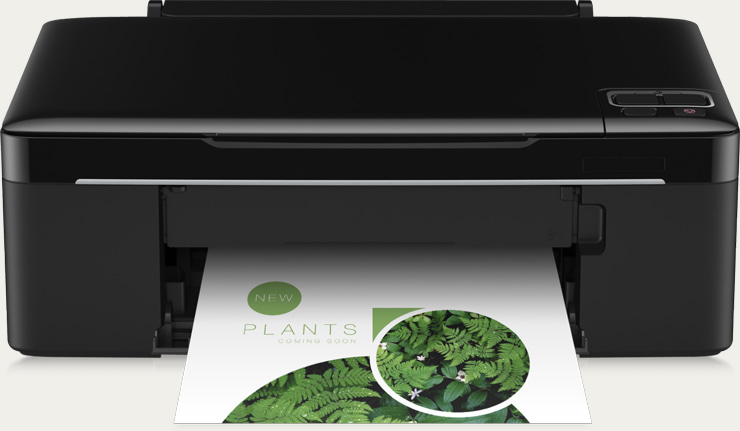 Laser Printers
Still, when monochrome laser or LED printers can be used?
In spite of the faults (monochrome, higher initial investment for the color laser, higher power consumption), laser printers have important advantages:
Supplies last longer, and the cost of a printout is much less, than for inkjet printers.
The prints are more resistant to humidity, friction, etc.—which is especially important for business cards!
Printing speed is higher.
The printer is more suitable for daily office needs, so you'll find it valuable for other tasks as well.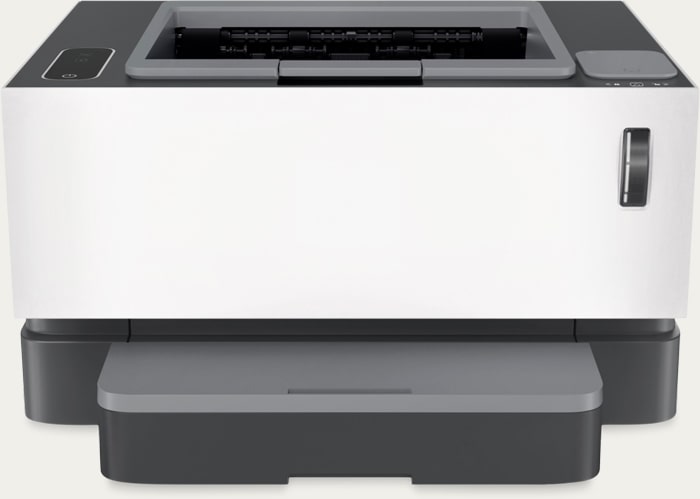 Printer Margins
Some printers are unable to print on areas close to the edges of the paper sheet. Usually inkjet printers leave wider blank borders than laser printers. If you are going to print "borderless" documents, don't forget about this feature.
Some inkjet photo printers can print without blank borders only on paper of specific sizes.
If your printer leaves blank borders, you will need to consider this, designing your documents.