How to Design and Print Certificates on Your Mac
The variety of certificates can't help but amaze. From business to American sports, legal to education layouts—the main purpose of this piece of material or digital paper is to acknowledge some services or skill training that were offered to the recipient. Their meaning in the professional field can't be underestimated; with this certificate, an enthusiast can increase his/her value on the employee market.
Another way to use certificates is to prepare presents for your colleagues, friends, relatives, etc. Food, gaming, retail, books, music and more—these are just a few of the widespread options.
What is the universal way for beginners to skip a complicated learning curve and start styling the best certificate templates on a Mac without a hassle? These are some steps to achieve that goal.
Choose the Right Size
Of course, to make a perfect-match solution, you must first determine the final goal of your creation. For instance, the most common choice for a certificate of achievement is a so-called letter size, which equals 8.5×11 inches. The orientation may vary, but the landscape option is preferred in the majority of cases.
Other common dimensions are:
8.5×14 inches;
11×14 inches;
11×17 inches.
Whether you prefer a portrait or landscape orientation, what really matters is that the space available is enough for all the elements you would like to implement into your customizable gift certificate on the Mac.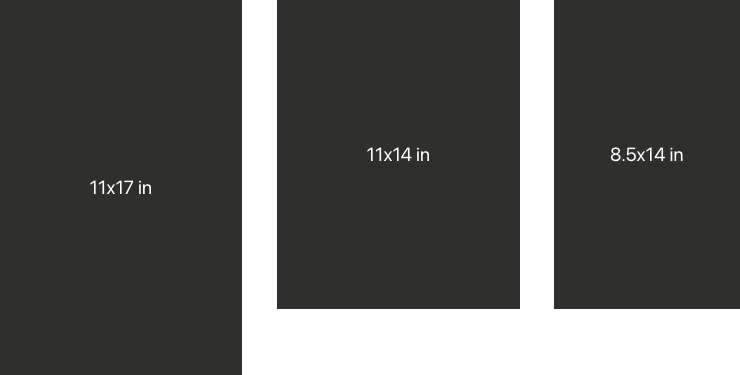 Think over the Design Idea
There is no need to create a separate layout for each recipient, but to make it represent the basic flow of your training course or any other services offered to the target audience will be a great idea. In terms of design, one of the crucial points of focus should be picking a "wow factor" background style. Let's be more precise. If it is a certificate of appreciation for participants of a special course for painters, why not include watercolor techniques, accompanied with interesting elements of cubism, impressionism or contemporary art to make the piece more eye-catching and meaningful for knights of the brush?
To simplify this challenge a bit, feel free to use ready made customizable templates. And, here is where such profound software like Swift Publisher will come in handy. Just browse the menu to find the numbered custom gift certificates─only limited by your imagination and objectives. You will adore most of them and can alter them, if desired.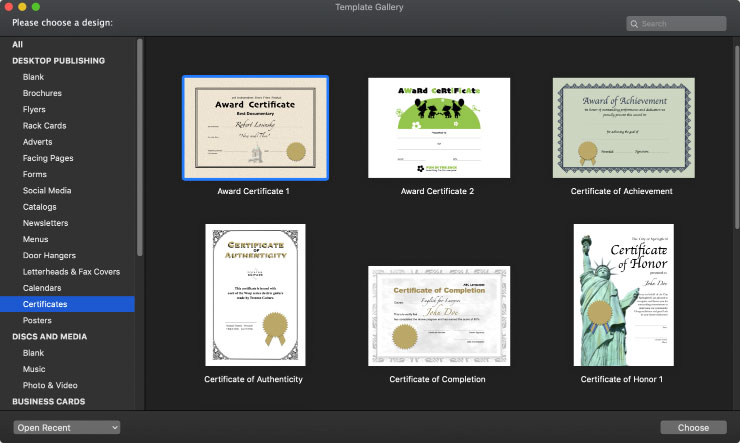 Text Matters
Without a doubt, text content is critical for those who would like to print gift vouchers online. Excellent readability and visibility isn't up for debate. That means there should be a certain contrast between your visual effects and important information, including the addressee and addresser. Don't forget to leave space for signing—this is a requirement for any certificate─from corporate works to units for Halloween, Christmas and other occasions.
With the help of professional programs like Swift Publisher, Mac users are able to make changes and adjustments to opacity and spacing and object orientation on the layout, and you can also add filters, if desired.
It is beneficial to use big decorative fonts for the headers. People are accustomed to Times New Roman, and its functionality is great, but the title and other essential data have to be highlighted. Don't forget about illustrations or icons to personalize your masterpiece. Modern vector design trends will help turn a high school or college diploma into a fancy-looking award.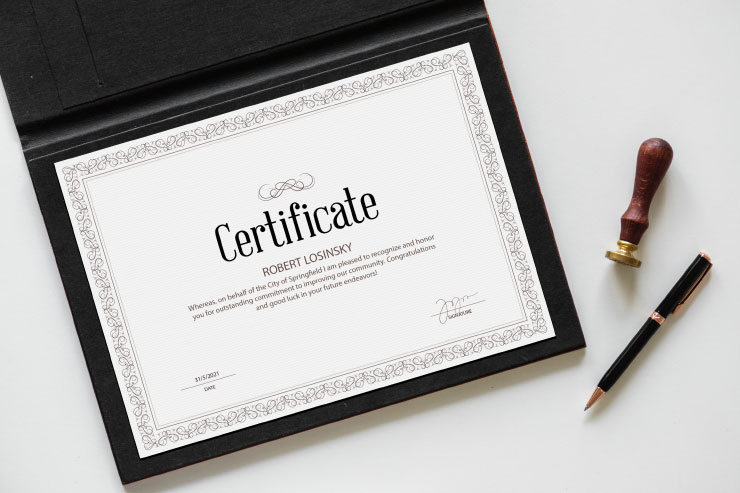 Dealing with the Results
When you are searching for stock materials presented by publishing centers, it is a daunting task to scan those pieces to make their downloadable and shareable versions on the Mac. Instead of facing such a daunting task, it would be better to start working with digital files and then prepare a gift certificate print-out process. The right wording may be spoiled if the quality of paper chosen to print your gift cards leaves much to be desired.
The paper selected is an indicator of the overall impression that your certificate conveys. It is one thing just to print your own gift voucher but quite the opposite to ensure it looks and feels like it was printed by a reputable institution. Durability is important, so parchment paper is the best choice, not just to stay on the safe side but to make your recipients feel proud to receive your brand's certificates.
Linen paper will work well, too. If you would like to add a polished-granite look to their layout on the Mac, then granite paper is a lifesaver. Laid paper with a handcrafted finish will require additional measures to extend the longevity of your Mac piece.
Undergoing various certificate design procedures on Swift Publisher allows customers to save their files in any format, which facilitates the further sharing and offers the ability to print their own gift certificates without difficulty with very little probability of failure.