Preparation Stage
One of the main aims of a poster is to attract attention. That's why it is vitally important to experiment with various colors, forms, text formats, etc. to find out how to make a poster in the most effective manner.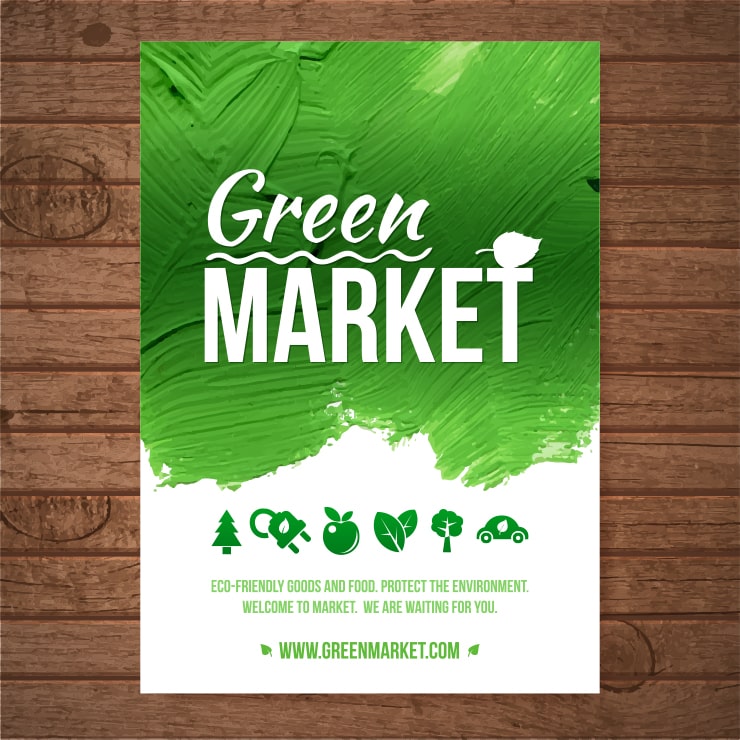 Create a series of posters and compare their advantages and shortcomings. For instance, the color red promotes the achievement of goals and leads to fast actions and decisions, while blue shades evoke a calm and pleasant mood. Men and women also view colors differently. According to an American college in Brooklyn, a man's eye needs a longer lightwave than a woman's to view the same color (e.g., orange seems to look redder to men, and grass appears more yellow). Besides, men find it harder to distinguish between shades of green, yellow and blue. The difference in color view is based on the structure of the eye and hormonal balance. Therefore, you might want to consider this factor once you have achieved your project's objectives.
Choose the Proper Size
Depending on the target location of a poster, its size may vary. Take this parameter into account when designing your poster. If you have a long distance between a viewer and this object, it is recommended to choose bright and large details to attract attention. The text should be readable in different scales.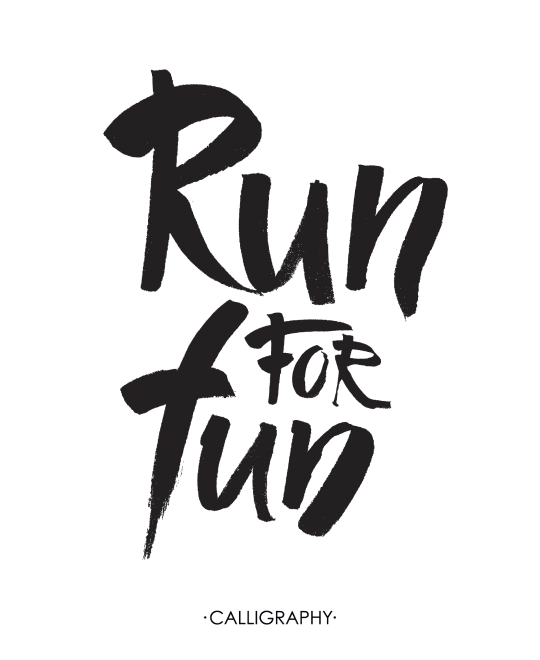 Also, don't hesitate to print full-sized drafts of your future poster to give you a better understanding of how you can improve your poster. With the proper design software, it is easy to print a poster size with just one click.
Use Helpful Software
Without a doubt, many designers consider posters to be simple projects to create. However, you can't do a quality job with them "barehanded." For this purpose, multifunctional solutions like Swift Publisher (with a user-friendly interface and smooth navigation) will come in handy.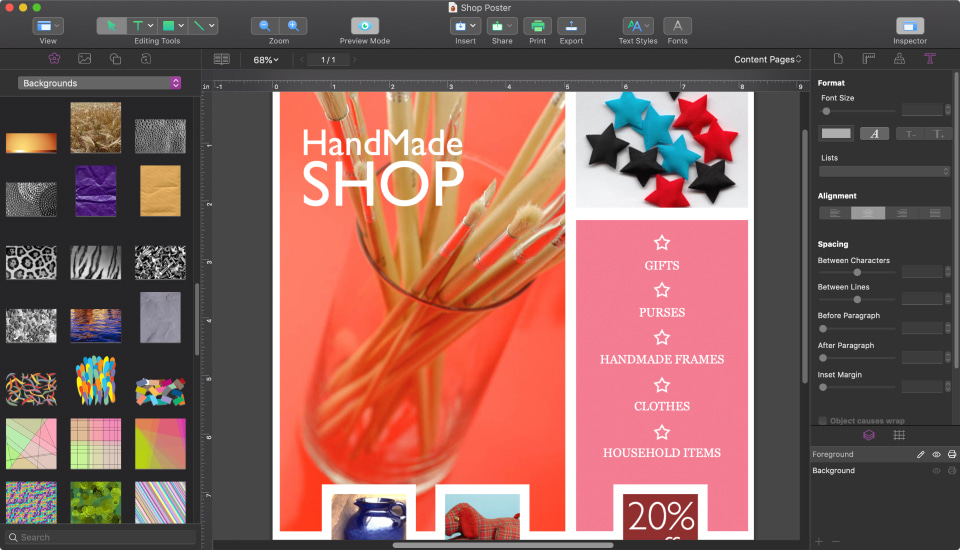 Conclusion
If you want to create posters without difficulty and then print them with ease, Swift Publisher is a great example of the program to select. With the help of such supporting software, each poster will be a unique masterpiece.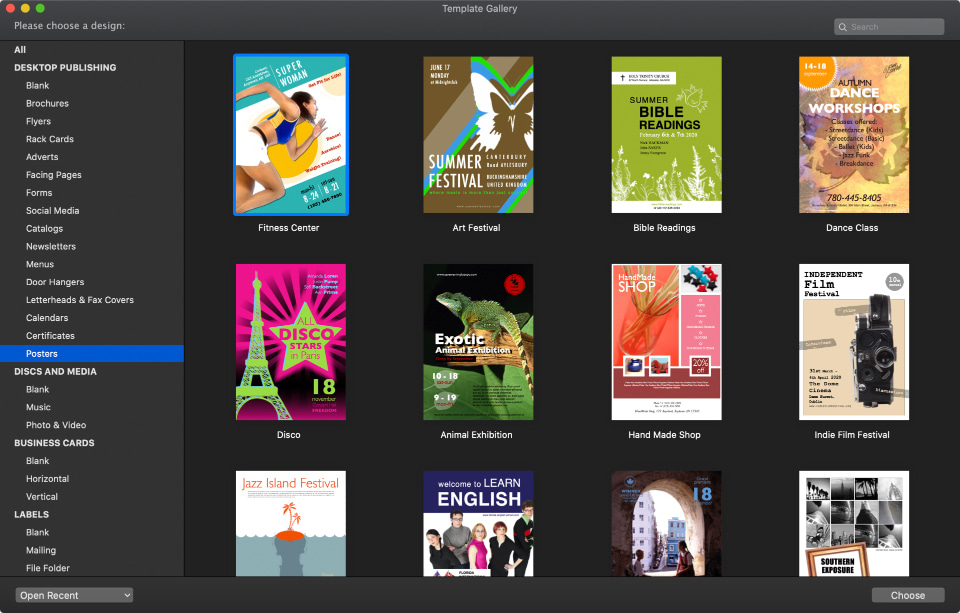 With over 500 professional templates, a rich collection of tools to adjust and customize the information, different modes of work and a substantial clipart collection, it has never been easier to create numerous types of posters on your Mac.