An Easy Guide on How to Design a Magazine from Scratch
Choose Your Destination Point
The majority of average consumers understand at least theoretically what elements a magazine includes. There are also numerous materials to get acquainted with to gain deeper insights into the topic—Entertainment Weekly, Better Homes and Gardens, National Geographic, etc.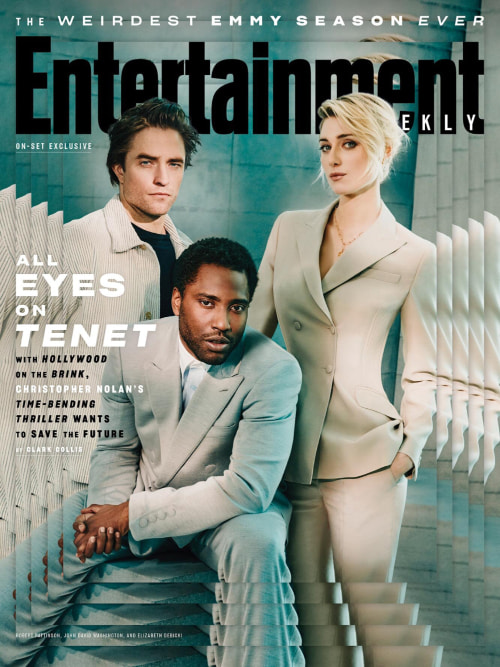 Apart from excellent quality, these examples stand out with a wonderful selection of topics and themes to cover. If you are eager to know how to create your own magazine, your first task is not just to study the field's trends—you need to specify what to develop. In this case, a magazine is too general an option. Of course, you can get inspired by someone else's masterpieces, but make up your own mind and decide which topic is closer to your views and aspirations.
Select a Helpful Tool
Theoretical background is important, but you will never achieve success without practice in the field. Even though your path of creating a magazine page design may be full of ups and downs, it will help you pick up useful information on how to make your product interesting and eye-catching for your target audience.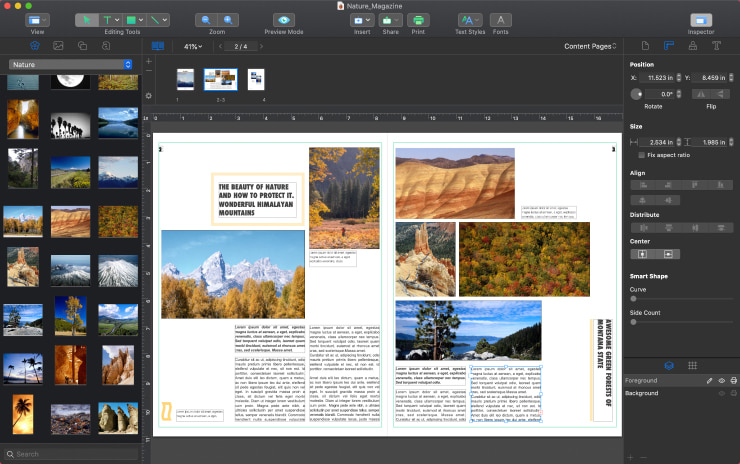 No matter which type of magazine a user is going to work on, it is critical to choose a platform to implement your plans and ideas. Without a doubt, everything can be realized using a manual approach on paper. However, with all the tools we have on hand nowadays, the manual approach is definitely inefficient and less productive than other means.
Specialized software is a guarantee, even for newcomers, not only to learn how to make a magazine cover, but also to print your own magazine—from creating a template to making the results of your work materialized can be achieved using one qualitative application.
Creativity vs. Structuring
When it comes to making headings and sections for your magazine, it is high time to conjure up all kinds of ideas and test which of them will work efficiently. There are various trends and traditional approaches, but the best advice is to stick with one style. Although a functional strategy, minimalism shouldn't be compulsory, but overwhelming details and too many colors can be very distracting.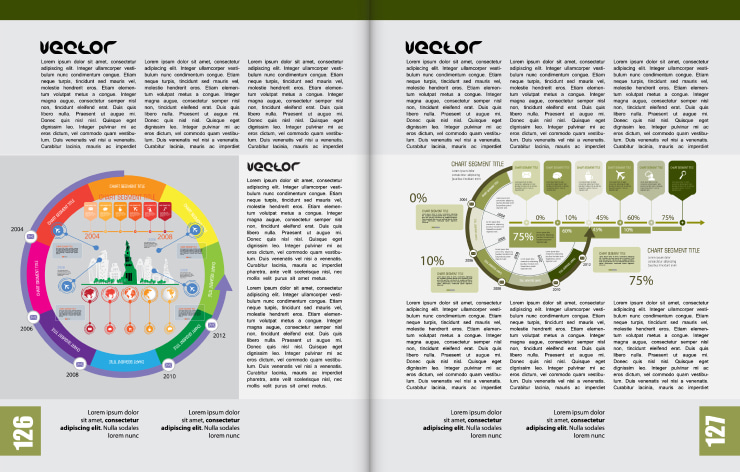 Beginners in the field or even professional masters can use the benefits of ready made templates to simplify the task and save time on the process of designing a magazine. For instance, in Swift Publisher, there are over 500 templates, so you will definitely find a perfect match.
You need to pay particular attention to text and visual content quality. As a designer, you have to make sure the illustrations will maintain contrast ratio and brightness when printed. At the same time, they are an essential element in explaining the magazine's concept to your audience, providing a better understanding of the idea that lies at the product's core. For example, watercolor strokes on the images will give them a sense of handwriting, which, in turn, adds a feeling of freedom and coziness to the design.
Publication Properties
When developing a design for printing, there is a vast number of different parameters to keep in mind. Of course, a reliable application like Swift Publisher will simplify the process, but knowledge is power in any case.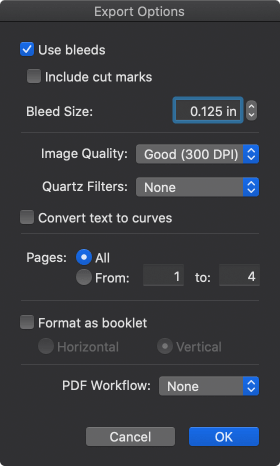 If you are creating a digital project, there is no need to worry about color variations since several tones and shades look approximately the same on various screens. The reason for that is that the information is displayed in the RGB palette. However, it is wrong to assume that the colors will look the same on your screen and on paper. If you wish to publish your own magazine, don't forget to switch to the CMYK mode.
Apart from printing itself, the software will help you share the results of your hard work. For instance, Swift Publisher allows you to save the files in PDF, TIFF, JPEG PNG and EPS formats and send them via different channels.
Tips for Magazine Publisher
In a time when lots of services have already found their digital representation, it is still a daunting task to determine whether there is still room to improve some classic and traditional communication means like magazines. Without a doubt, the magazine is a premium-class method to keep up with the latest news and trends, and desktop publishing makes it simpler for this medium to not just survive but to evoke more and more.
Ensure the Quality
Magazines have already made a good contribution to the way people like to receive information—interesting interviews with celebrities, lifehack collections, professional tips and recommendations from the leading experts in the field. The brilliance of magazines was and should be the uniqueness of their data. This source of information will only fail if they can't boost up the details that can be easily found on the internet 24/7.
Introducing the best quality content is an obligatory task, but it is critical to use the right tools and means to do so. If you select a beautiful font without paying attention to the background color, thereby reducing its readability, your effort will be lost.
Focus on the Audience
It is still a simple rule of thumb to follow—creating interactive projects like magazines can't be undertaken without considering the interests, beliefs and needs of the target audience. Color schemes and topics for discussion have to be chosen accordingly.
Introduce Creativity
The competitiveness of the magazine-oriented market is no less severe than what is going on in the modern virtual media universe. So, it is a must to search for new and interactive ways to disseminate information while maintaining the core quality of the layout. Think deeper about how divergently simple words can be visualized.
Infographics, top-notch pictures with the appliance of vector lines, enticing methods to interact with the target audience, like a quiz or solutions connected to other channels (for instance, participation in TikTok challenges for some particular rewards)... there are myriad options available at your fingertips. Desktop publishing on your Mac will help you unite all of them within the same layout.
Keep Up with the Trends
Of course, digitalization processes have significantly influenced the popularity of magazines. Instead of lamenting the past, it would be much more beneficial to adapt and adjust to the available solutions that are offered. Thanks to the advanced features of modern desktop publishing software for Mac, it is easy to add a QR code to the designed pages, making your final product more interconnected with other services and providing access to exclusive pieces of data, animations, audio, etc.
Web integration is one thing, but customers appreciate when the magazine itself has a unique structure. So, don't hesitate to add a couple of great tactile features to your production.
At the same time, don't be afraid of experimenting and helping history repeat itself. Once it was really popular to offer magazines with special areas in which you could enjoy real scents of perfumes—it was a perfect advertisement for related goods, wasn't it? From this perspective, mixing numerous methods of information perception will only enhance readers' appreciation.