Turning Creativity Into Cash: A Guide to Selling Low Content Books on Amazon
With a wide range of access to digital tools and the vast market of Amazon, new streams have opened up for creative people who want to earn an income from their designs. There are now more opportunities than ever before for artists to start their own business and sell to customers all over the globe. One such opportunity is low content books. They have gained a lot of notice on Amazon over the past few years and for good reason. These are relatively easy to create and there are almost no startup costs to begin creating and selling, thanks to self publishing capabilities that Amazon presents.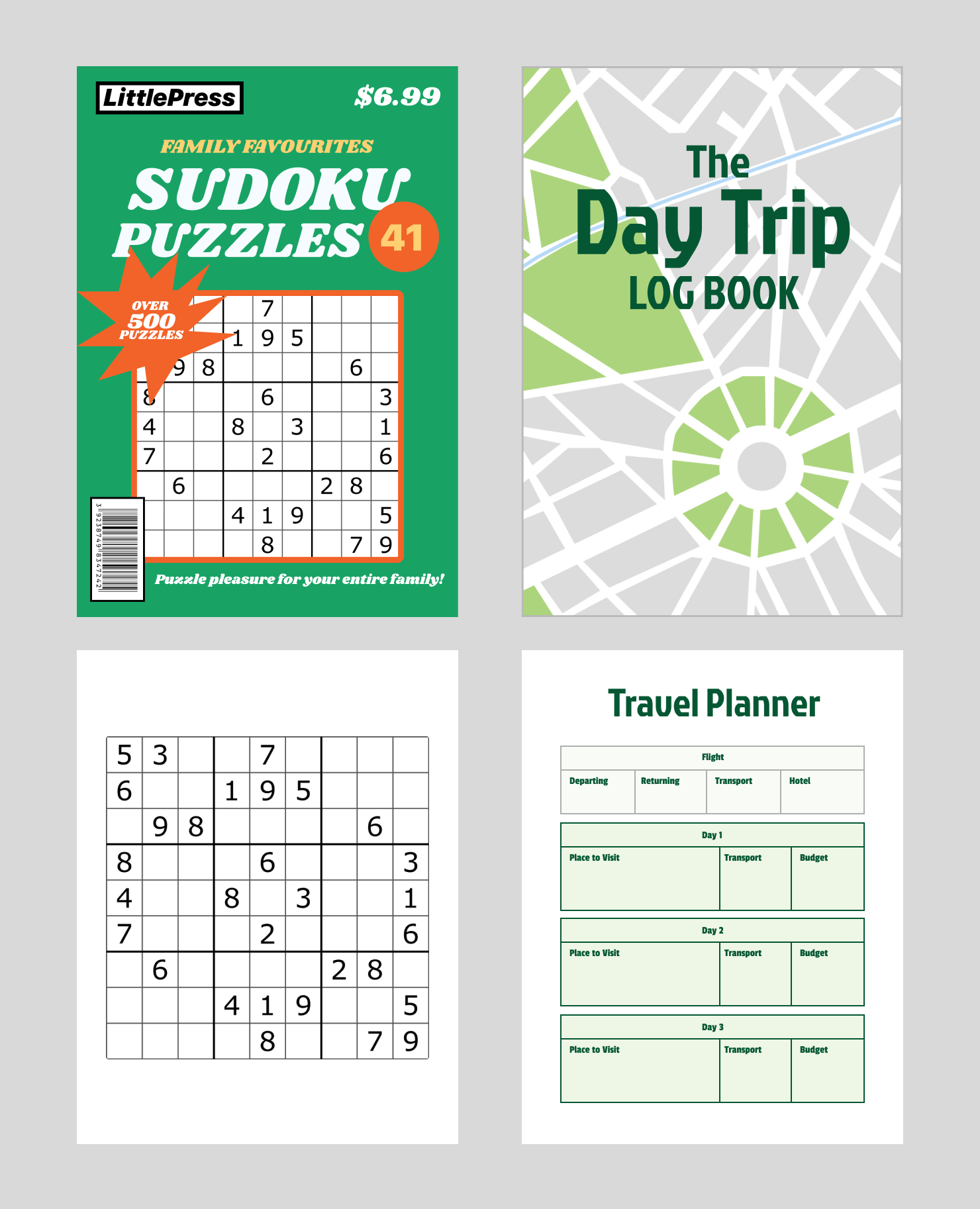 If you consider yourself creative, with lots of artistic ideas, but need a low cost way to get started selling things you make, self publishing on Amazon might be just the right opportunity for you. To embark on this small business journey, we've got you covered with a comprehensive guide to help you turn your unique ideas into successful low content book listings on Amazon.
What Are Low Content Books?
Low content books are books that contain less text than a traditional fiction or non-fiction book. Instead, they might use text, only to prompt the user to interact with the book and to write down their own thoughts. You have likely used a low content book before. Here is a list of different types of popular low-content books people buy:
Puzzle Books: Sudoku puzzles, crossword puzzles, word search books, and other mind-bending challenges.
Log Books: Travel logs, exercise logs, habits logs, or reading logs, where users can record their daily activities.
Budget Trackers: Income and expense trackers with spaces to record financial transactions.
Gratitude Journals: Books with prompts to encourage users to write down things they are grateful for each day.
Fitness Planners: These help users track workout routines, fitness goals and progress.
Baby Memory Books: Helpful for parents to document important milestones and memories of their child's early years.
Wedding Planners: Books to help brides and grooms organize and plan their wedding details.
Travel Journals: Books to record travel experiences, itineraries and memories from trips.
Coloring Books: Books with intricate designs for adults to enjoy; or fun illustrations for kids to color.
Mindfulness and Meditation Journals: Guided journals to practice mindfulness and self-reflection. These might include prompts or quotes to facilitate mindfulness practices.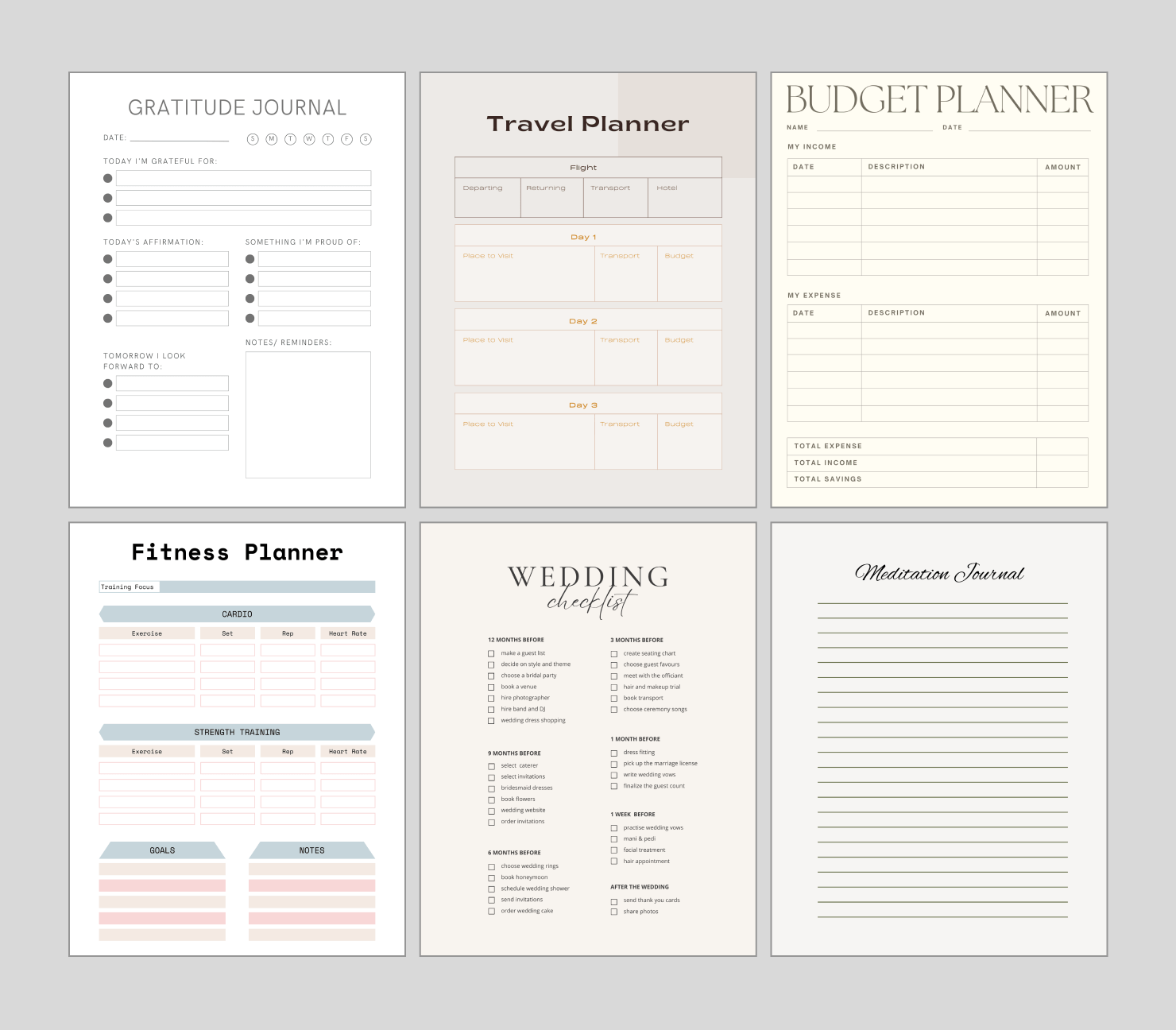 Finding Lucrative Low Content Book Niches
Before you open your online Amazon content shop, your first step is to find niches of low content books. Begin by conducting a thorough market analysis, delving into customer preferences and discerning the latest trends. This way you can get a sense of what categories of books are really selling. Start by searching any of the low-content books listed above as keywords, to discover what are the best selling niches. Some popular niches to consider are:
Education
Self-improvement
Finance
Family
Pets
Health and Fitness
Weddings
Habit Tracking
Market Analysis: Discovering What Customers Want
The key to success in any creative endeavor is knowing your customers' desires. It's no different on Amazon. A plethora of insights to uncover about customers await you if you know where to look. Using the platform's search function, start searching in diverse book categories to find what sells. Check the "best seller rank" or BSR of popular book listings. This is a whole topic in itself, which you can study on Amazon–but basically the closer to 1 a BSR is, the greater the number of sales. For many Amazon categories that are popular, even a BSR in the thousands can indicate that a product is selling many times per day. If a product has a low BSR, you can know for sure it is a popular and well-liked niche for books.
Next, to find a niche that is popular, but not overly competitive, delve into customer reviews and ratings to uncover the points that resonate with the masses. Keep an eye out for underserved markets, by reading user feedback left for the books that sell. Are there any comments about what features a user wishes a book had? Do users talk about particular points they really like in certain books and others they dislike? Note all these points in your research to consider when you start designing your own book.
Competitor Research: A Page From the Selling Experts
To stand tall in the realm of low content book sales on a vast platform like Amazon, it helps to study those who have had success. Dive deep into the world of top-selling low content books in your chosen niche by spending time on Amazon researching different book categories. Study their titles, the appearance, the book covers, and the way the content is presented. By identifying key aspects that are popular with customers, you can come up with your own formula that buyers in your niche will love.
For example, take the planner niche of books. Look at the top selling planners and note whether they have design elements that seem to be a theme. Do you see a lot of bright bold covers? Are there similar graphics or do most of them feature photos or illustrations?
Next, check out a few of these planners by clicking into the listing and looking at a sample interior page, if any are available as part of the listing. Notice whether there are text suggestions or prompts on each page, or whether there are lots of divided sections to write in. Note also how much written content there is compared to blank space. All of these elements will be important to think about if you are designing a planner, because you will see what customers are buying, and you can design your planner to include some of these.
Product Sourcing and Creation: Crafting Your Masterpiece
With your niche in mind, it's time to transform your ideas into reality. The first choice you'll encounter is whether to opt for print-on-demand (POD) or bulk production. While POD offers low upfront costs and relieves you of the need for inventory space, bulk production may prove cost-effective once you start selling more volume.
Design and Customization: Let Your Creative Skills Shine
In the realm of low content books, visual appeal is absolute priority. Invest all your creative energies in crafting eye-catching cover designs and clear, user-friendly interior layouts. Visual attractiveness, plus useful prompts and enough space on the pages are the combination that can make your book successful. Pay close attention to the cover, as that is the first thing browsers see on Amazon and you want to get their attention. It's worth thinking carefully about the colors on the cover, to help convey the right image.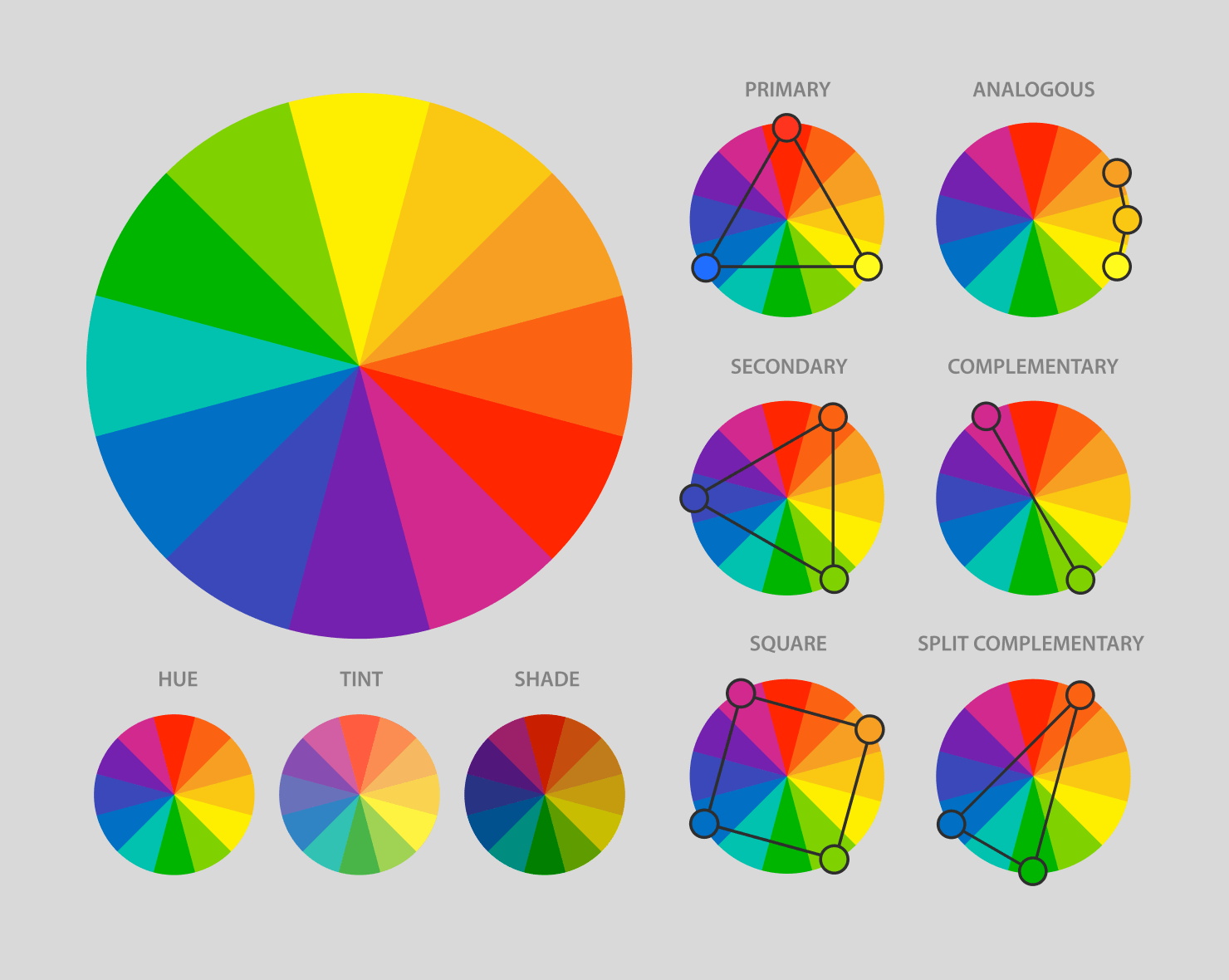 As a creator, you can make use of desktop tools, like Swift Publisher, which makes creating covers and page layouts a breeze for beginners. Within Swift Publisher, you can create your cover with all kinds of clip art and graphics, as well as customizable text tools to make your title stand out.
For the interior pages, Swift Publisher allows you to view and design in the two-page facing layout, so you can design exactly as your users will see the open book, instead of designing one page at a time. You can also make use of a huge variety of desktop publishing templates to make your page layouts look professional.
Quality Considerations
In the world of creativity, quality is what leaves a lasting impression. Endeavor to provide low content books made with top-notch materials, creating a tactile experience that leaves readers yearning for more. You can choose a range of materials for the cover, and though it can be tempting to choose the most budget friendly to keep costs low, take a cue from what others are doing, and the purpose of your book. Is your book meant to be a keepsake? If so, consider hard-bound covers or lasting material like faux leather.
Is your book meant for one-time use, like a puzzle book or coloring book for children? In that case, regular card-weight paper covers will work. Either way, thoughtful choices on details and high-quality products speak volumes about your commitment to excellence and will earn you positive reviews from buyers.
Optimizing Your Amazon Listing: How to Write Your Success Story
Once your low-content book is ready, it's time to present it to the world. This crucial step involves optimizing your Amazon listing to capture the eyes of potential buyers and inspire them to make the purchase.
Compelling Product Titles and Descriptions
Compose product titles that are clear and relevant. Don't make buyers guess at what your product contains. Craft clear and concise descriptions, letting everyone know what your low content book is about, and how it is unique.
High-Quality Product Images
Illustrate your low content book's allure with captivating, high-resolution images that help browsers stop the scroll. Product images are the number one thing that gets your product noticed, so if you have the budget, consider investing in professional help here.
Getting Found in Search: Using Relevant Keywords and Optimizing for Search Ranking
In the realm of Amazon, specific keywords are the way you get a product discovered. Infuse your listing with relevant keywords, so you appear in Amazon's search algorithms. If you aren't sure, check other listings to compose your list of relevant keywords to include.
Pricing and Profit Margins: A Balance Act
Pricing is an art that demands mastery. Consider production costs, competitor pricing and market demand to set competitive yet profitable prices. Remember you can always change your prices later on, but in the beginning you want to be in the middle of your market: neither the most expensive nor the least expensive book among the category.
Calculating Profit Margin: The Heart of Any Business
Profit margins take into account what you earn after factoring in Amazon's selling fees, production costs and shipping charges. Part of pricing your books is doing this calculation to make sure you will profit after your costs. After all, creating the books is fun but the ultimate goal is also profit.
Balancing Sales Volume and Profit to Maximize Earnings
The stage is set for you to launch your low content journal. You have thought of all the details your customers might want, and figured out how to get their attention with an awesome design and with beautiful product photos.
After you launch your listing, monitor your sales diligently by checking your Amazon seller page daily. You will know when you fine-tune pricing by observing how quickly your product sells or noticing if there are changes overall in the market. You also can observe how well your listing sells to figure out if you need to tweak your listing wording, photos or use new marketing strategies to achieve the perfect blend of sales volume and profit.
Marketing and Promotion
Savvy marketing and promotion can help you grow from a fledgling seller to a thriving business. Marketing costs can add up, so this isn't the place to start if you don't yet have a budget to spend. Here are 3 different ways you can market your low-content books on Amazon.
Amazon PPC Advertising
When you're ready, meaning when you have a few buyers and have gotten positive feedback, consider using pay per click (PPC) advertising to shine a spotlight on your low-content books. This will draw more viewers to your listing, and help with sales.
Social Media Promotion and Influencer Collaborations: The Harmony of Connections
Enlist the aid of social media platforms to amplify your voice and connect with your audience. Collaborate with influencers in your niche, forging powerful connections that will resonate with the masses.
Encouraging Customer Reviews and Leveraging Social Proof
Another great (and free) way to market yourself is to get customer feedback. A few great reviews can really push your listing higher in the Amazon search. Encourage satisfied customers to share their thoughts and consider incorporating a discount coupon for those who share and tag your product on social media.
Fulfillment and Customer Service
While your book makes its way to your customers, it's your job to make sure this process is seamless. If Amazon is fulfilling your order, they take care of shipping and they notify the customer of delays. If you decide to self-fulfill your orders, you will need to make sure your shipping is prompt. You will also need to communicate with your customer if there are shipping delays. Customers expect quick fulfillment from Amazon, so if you decide to ship yourself, make sure you are able to ship immediately.
Make Customers Come Back for More
As your helpful publications land with readers, ensure each interaction is positive. If you receive comments, be sure to reply. Exceptional customer service cultivates glowing reviews and helps generate repeat business.
Scaling and Growing Your Low-Content Book Business
With one masterpiece under your belt, the stage is set for you to expand as a publisher. Consider branching into new niches and embracing different market trends. It is smart to also adapt your creative business for continuous growth by keeping in the know about what is trending on the low-content book front.
Amazon is a massive platform, and many sellers find they aren't successful without continuously adding more listings. Not every book will be a winner, so realize that it may take a few listings to find success.
Bringing Creativity to Commerce
The path from creativity to commerce is filled with endless possibilities. As you have become a creator and launched a product, you're now equipped to take any creative ideas you have and think of a way to incorporate those into a low-content book that buyers love.
Published: August 2023