Make Money Selling Journals on Amazon: A Comprehensive Guide
If you are a creative person, perhaps you have thought about how fulfilling it could be to have a business selling your own products. If you have a passion for making unique things, and you are looking for a way to add to your income, we have an option for you that is easy to start and fun to do: making and selling journals on Amazon.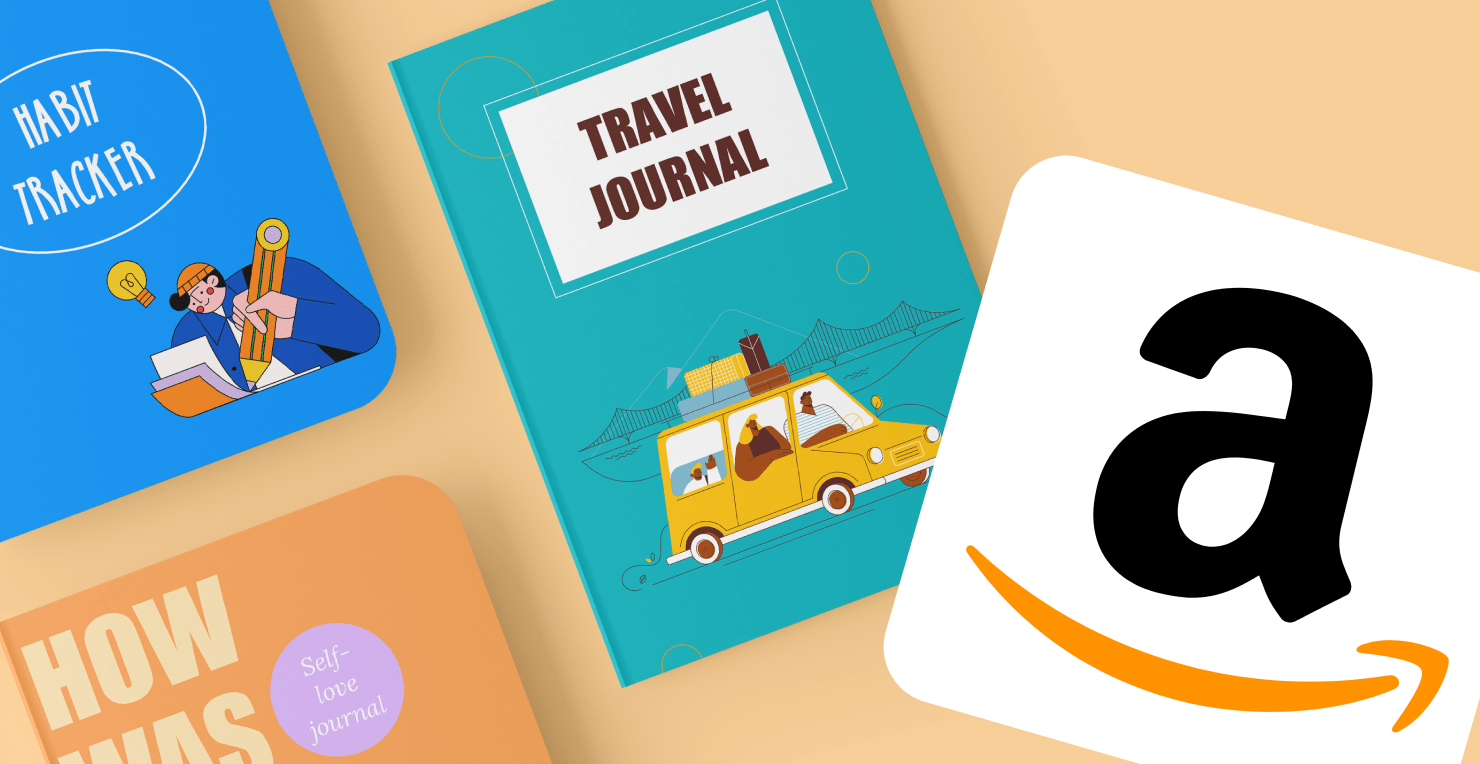 Journals on Amazon fall into the category of low-content or no-content books–which means they are books that don't contain a lot of text. Since a journal's pages are blank and intended for the buyer to fill them, they are relatively easy to create and publish. Creating journals can be a fun way to turn your artistic skills into a business.
In this beginner's guide, we will give you practical steps and essential information on how to create, list and sell your journals successfully on Amazon. So, let's dive into the world of Amazon entrepreneurship and discover how you can use your creative skills to start your own small business.
Researching Profitable Journal Niches
Niche research is a critical step to help you identify journals that people want to buy. As artists and creative makers, you might be tempted to jump straight into creating. But, in your endeavor to break into online selling, niche research will propel you forward. It won't matter what you create if it's not a product that is in demand! Your aim is to create printables that appeal to buyers.
For example, here is a sample of just a few types of niches where journals are highly popular:
Fitness journals
Teacher journals
Travel journals
Gratitude journals
Mom journals
Goals journals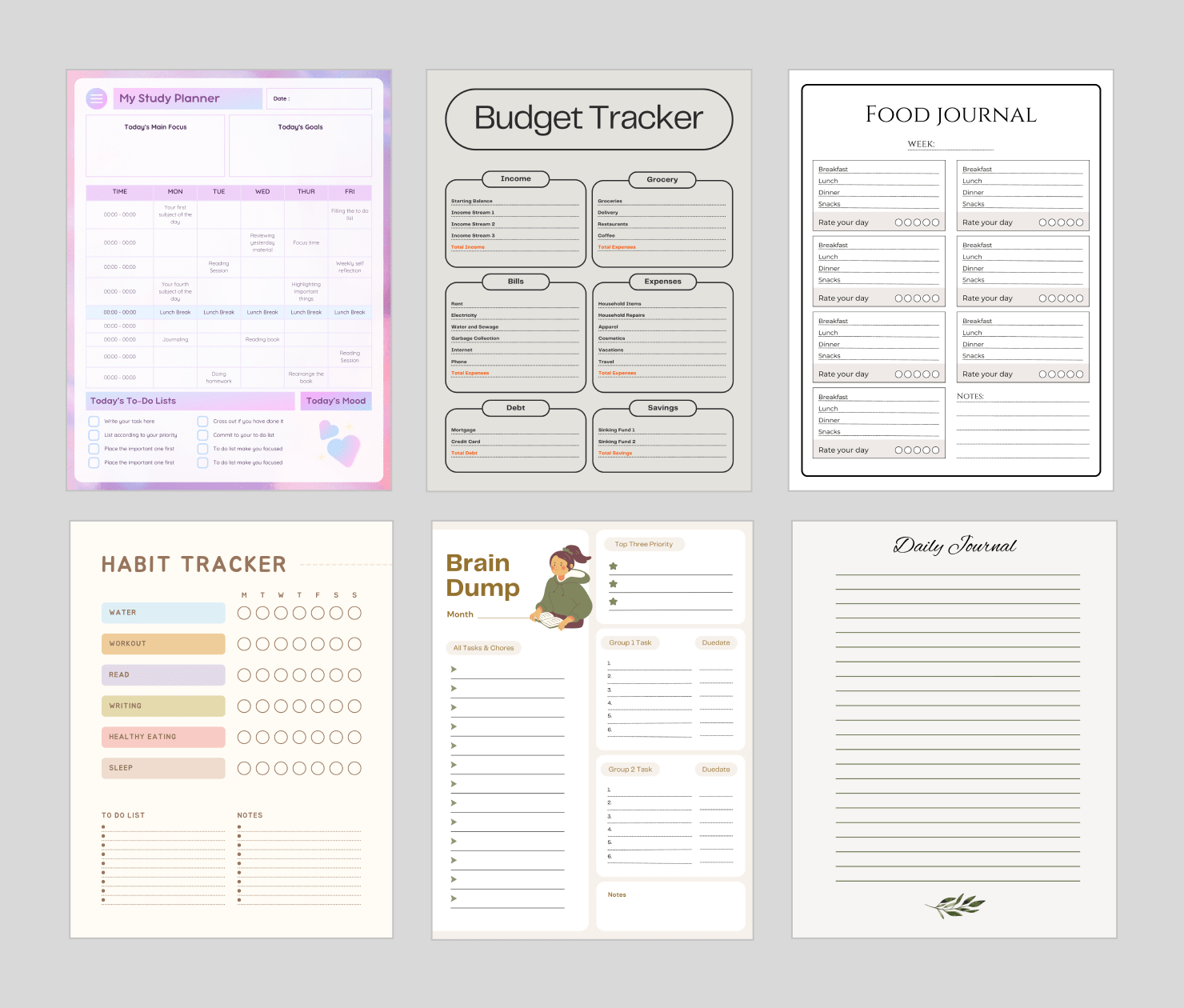 Let's explore how you can uncover other profitable niches without losing your creative spark!
Market Analysis: Understanding Customer Preferences and Trends
There are many ways to conduct market research and discover what kind of journals buyers are looking for. We will cover some of the most beginner-friendly techniques so you can start right away.
Use Amazon's Auto-Suggest in the Search Bar
The first way, and probably the simplest, is to use Amazon's search bar. Start by typing some search terms related to journals and then see the list of auto-suggestions that appear. These are based on popular search terms, and can give you insights into what customers are actively searching for. Write down themes, keywords and new ideas that come from Amazon's auto-fill in the search bar.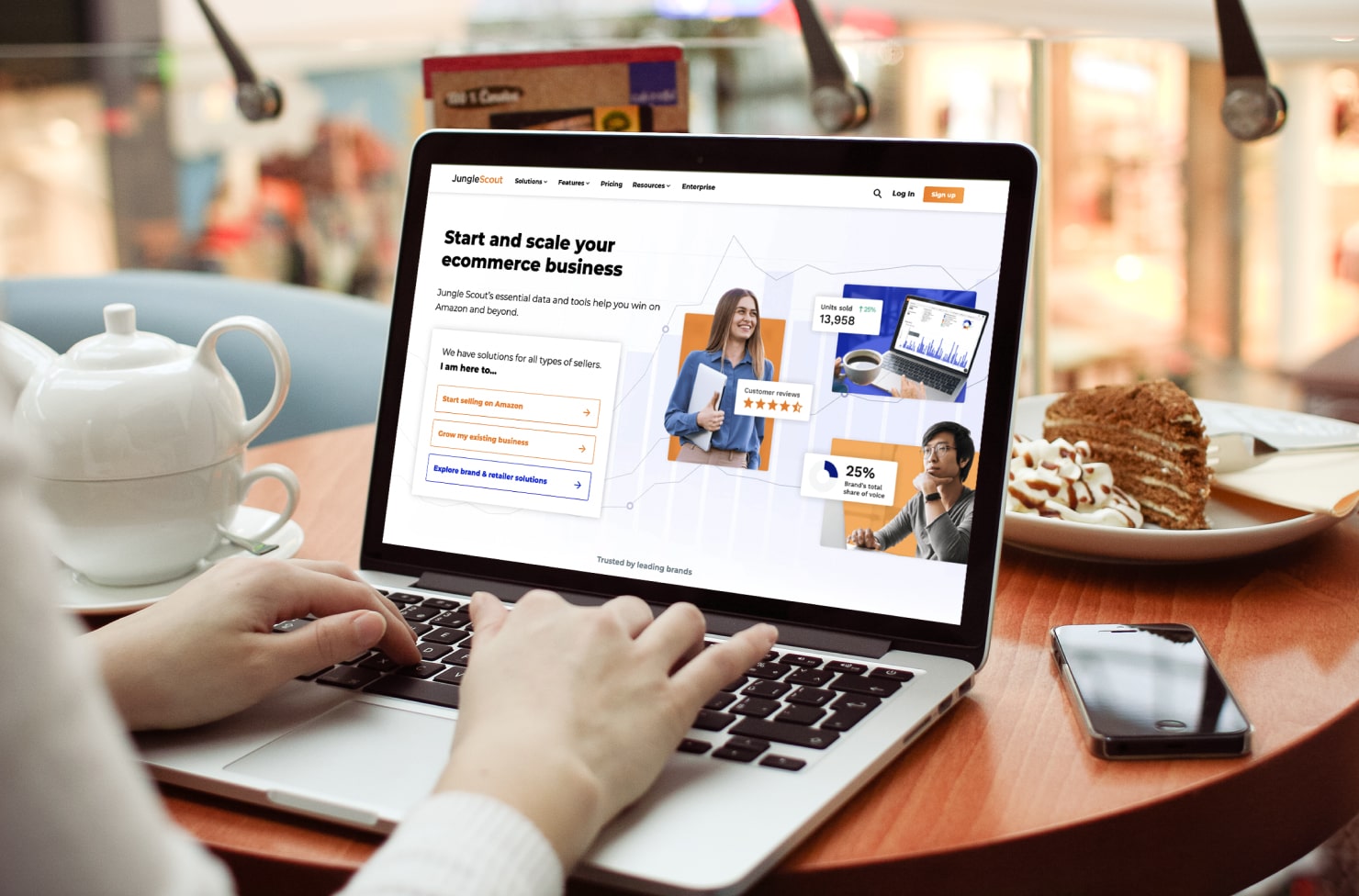 Utilize Online Tools
Online tools like Jungle Scout, AMZScout or Helium 10 give more detailed data-driven insights into product demand, competition levels, and sales estimates on Amazon. These tools can help you identify profitable niches, and spot trends. Most of these are paid tools, but they typically offer a free trial, so you can get insights just by trying them out.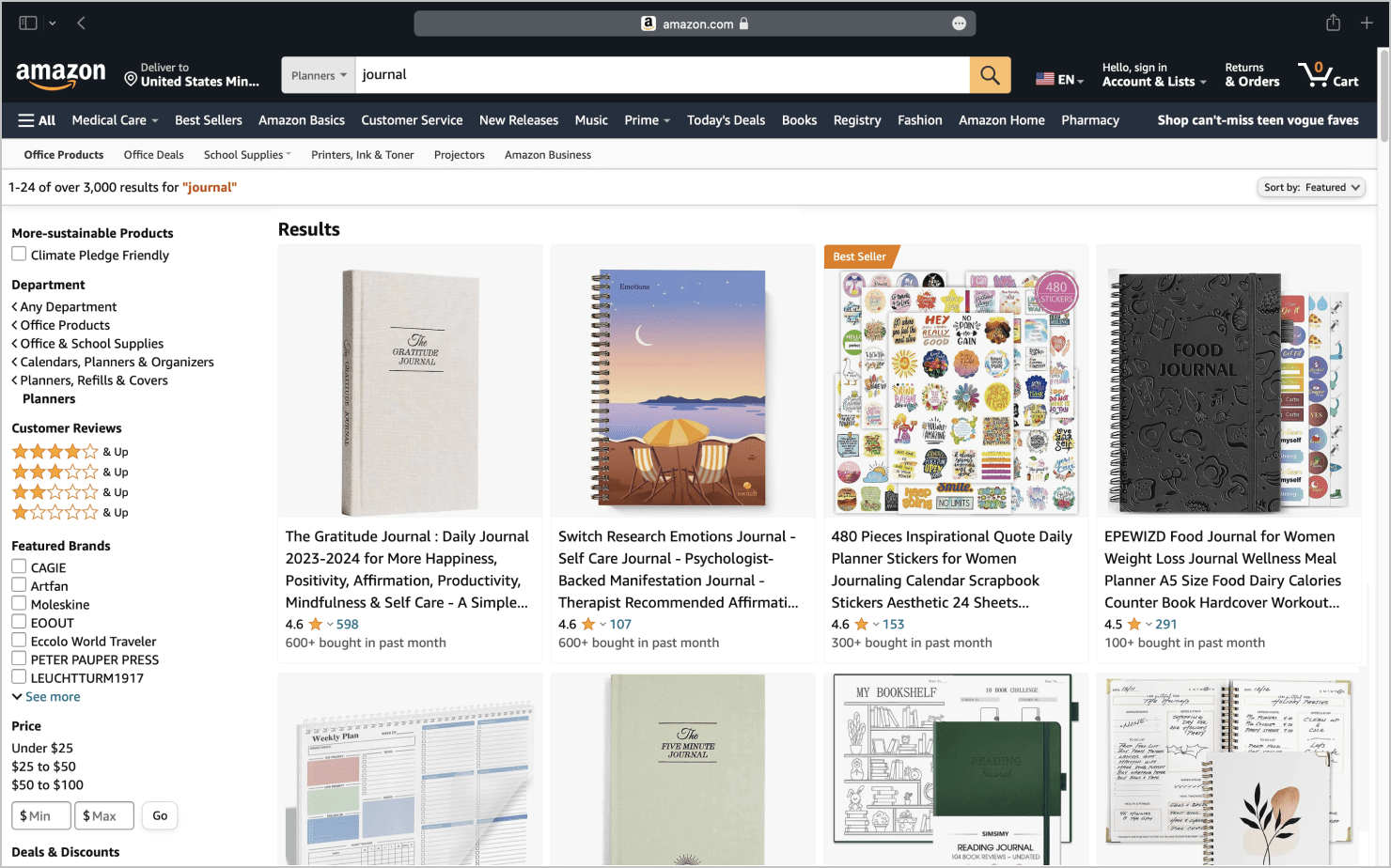 Other Online Marketplaces
Conduct market research outside Amazon: browse through Etsy, eBay or specialty websites, to find out what is trending. Analyze best-selling journals, customer reviews, and overall market demand to identify gaps or untapped opportunities.
Use Social Media Platforms
Start engaging with communities of people who love journaling. Groups on Instagram, Facebook or Pinterest can help you see what is popular. Note down hashtags and follow accounts related to journaling, and analyze the engagement and feedback on posts related to journals. By joining the journaling communities you can also learn more about the needs and requests of your future customers and provide effective solutions with the journals you sell.
By combining these research strategies, utilizing online tools and tapping into social media communities, you'll see what journals are selling best. You may also spot gaps in the market. If you find a niche that is both profitable and appeals to your own artistic vision, then it's likely you've found a niche where your business can flourish.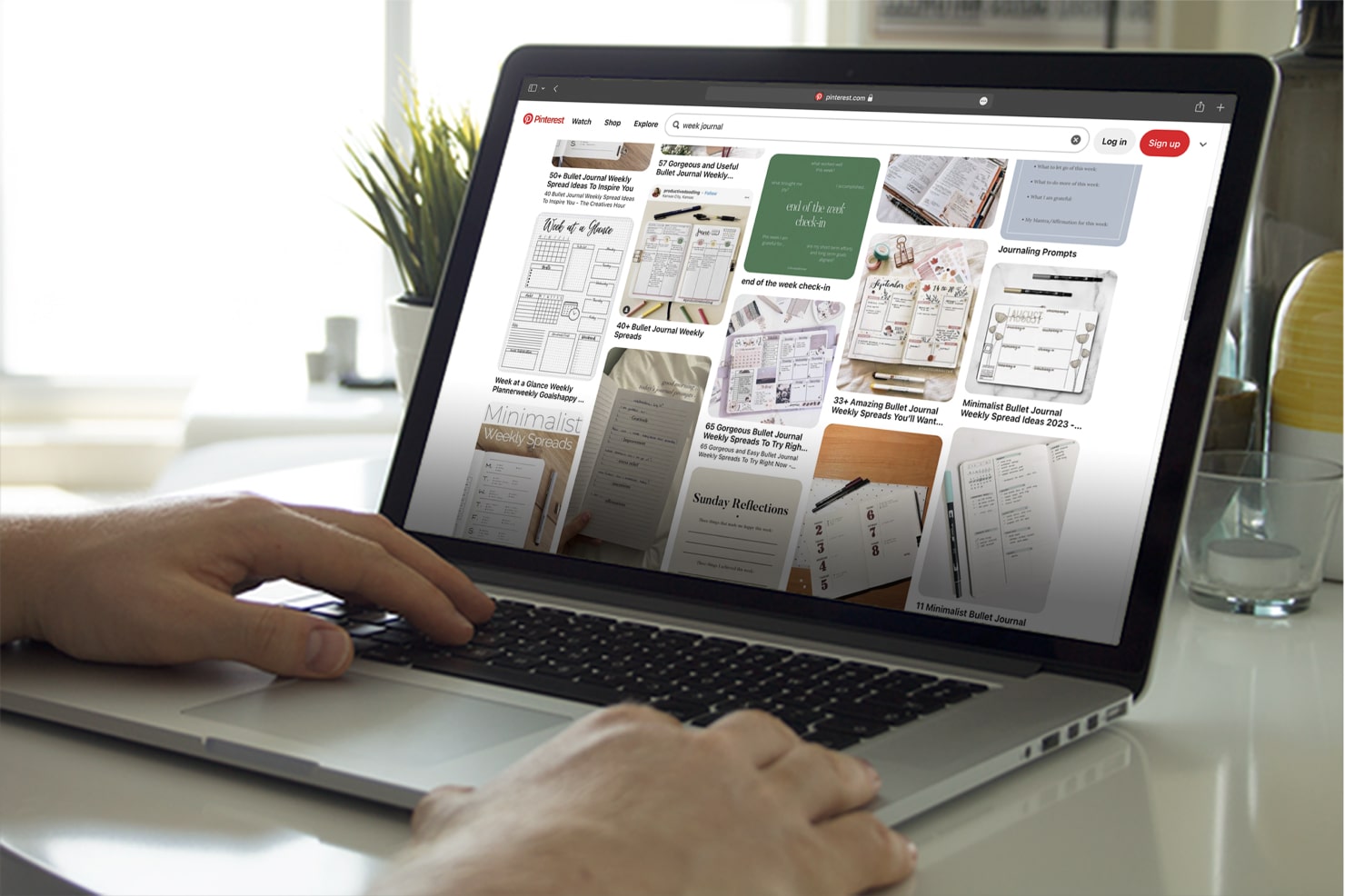 Competitor Research: Analyzing Successful Journal Listings
Competitor research is another important tool to provide valuable insights into what works well in the market. Analyze successful journal listings on Amazon. Take note of their designs, features and pricing. This is not to give you an idea of something to copy, but to show you styles that sell well. You always want to offer something distinct that captures the attention of your target customers.
One tip: be careful not to get stuck in the research spiral! With all the data and tools out there, it's easy to spend so much time analyzing the competition that you stall the decision to dive into creating and selling. Once you have brainstormed a list of viable niches you'd like to create for, pick one and just go for it.
Product Sourcing and Creation
Now you've got your niche and you know who your ideal buyers are. So how do you bring your ideas for journals to life?
Manufacturing Options: Print-On-Demand or Bulk Production
After you have designed your journal, you'll want to think about how to print your products. There are two main ways to manufacture journals: print-on-demand and bulk production. Print-on-demand (POD) allows you to create journals as orders come in, providing flexibility and reducing upfront costs. You simply upload your design to the platform, then when a customer orders, you fill out the address and shipping, and the company ships the product straight to the customer. Amazon makes this easy with their KDP option, which is print on demand service just for Amazon sellers.
On the other hand, bulk production can be cost-effective for larger quantities, although it requires careful planning and storage considerations. Many first-time creators will not choose printing in bulk because they want to test their business first. As your business grows, in the future you might consider bulk production.
Design and Customization: Creating Unique and Appealing Journal Designs
Design is where you can let your creativity run. As the creator, you can infuse your own style into every page. Be sure to make the cover captivating, and design interior pages that will resonate with your niche of customers.
Even if you're not a professional designer, you can design a journal by using desktop publishing tools like Swift Publisher for Mac.
It's also easy to create a journal cover using Swift Publisher. You can import photos and graphics and choose text to design the cover.
If you don't consider graphic design your forte, consider hiring a designer to help you for the first few covers. You can find a freelance designer on Fiverr or Upwork, and you can work with them until you get a cover that looks professional.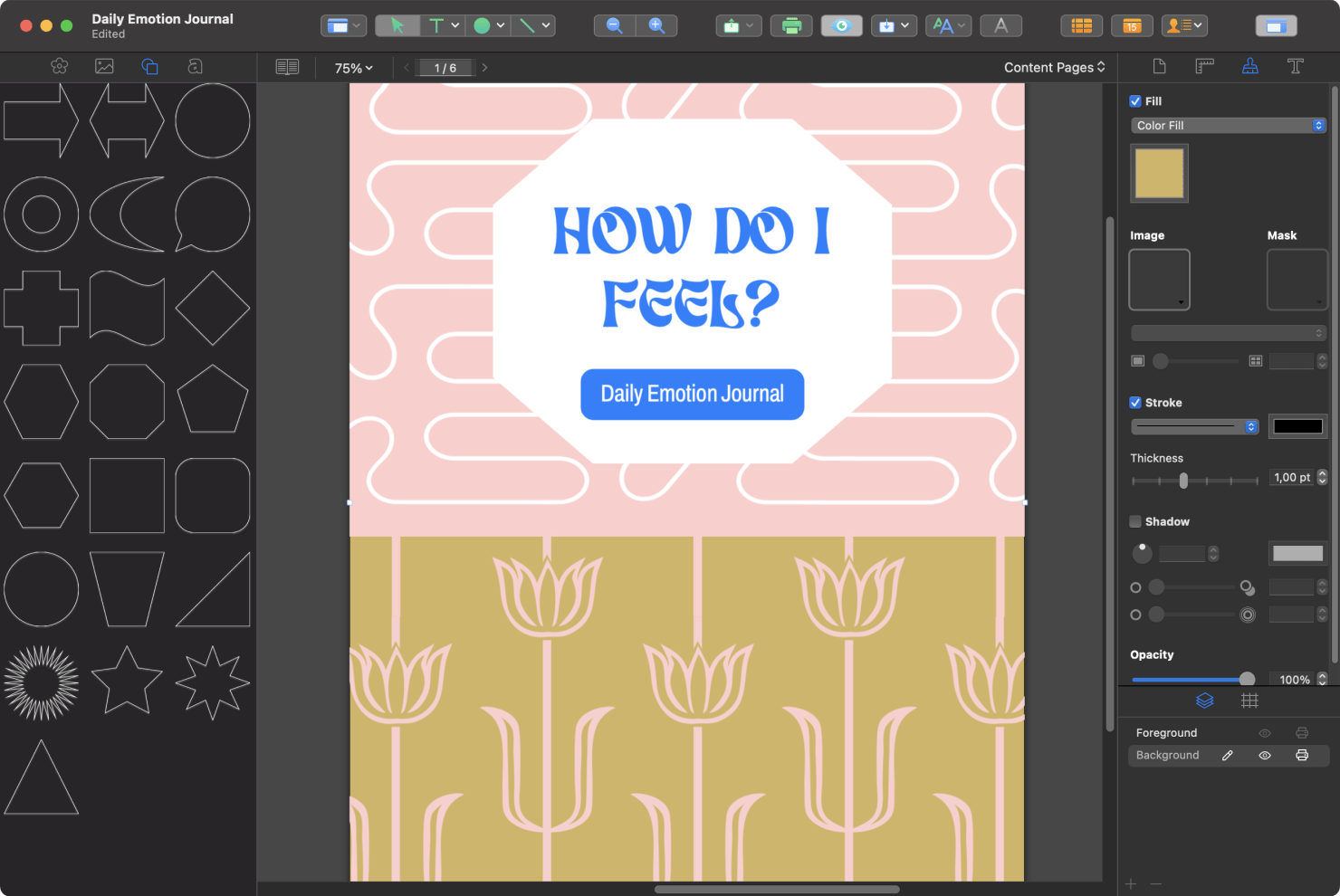 Quality Considerations: Selecting Materials and Ensuring Product Durability
You want customers to love your journals so choose quality materials. High quality journal covers, like leather or faux leather will be durable, but also cost more. Thick paper covers are more economical, but won't be as durable. Consider the typical price and materials of journals for your niche and keep your products and prices in that range.
Optimizing Your Amazon Listing
On Amazon, visibility is the key to success. Without a great listing, you won't get buyers, even if you have the most beautiful journal in the world. Let's check out a few ways to captivate buyers and get eyes on your listing.
Compelling Product Titles and Descriptions
The title and description is your chance to prompt curiosity and convey why your product is unique. Paint a vivid picture with your words, and succinctly tell what makes your journal the one to purchase. Be sure to include important keywords to keep your product discoverable in Amazon's search results.
High-Quality Product Images
The most important way to optimize your listing on Amazon is with a high-quality product image. Invest in professional-quality photographs that showcase your product in the clearest way possible. The photo is the most noticeable part of your listing and it's your chance to get buyers to stop scrolling and check out your journal.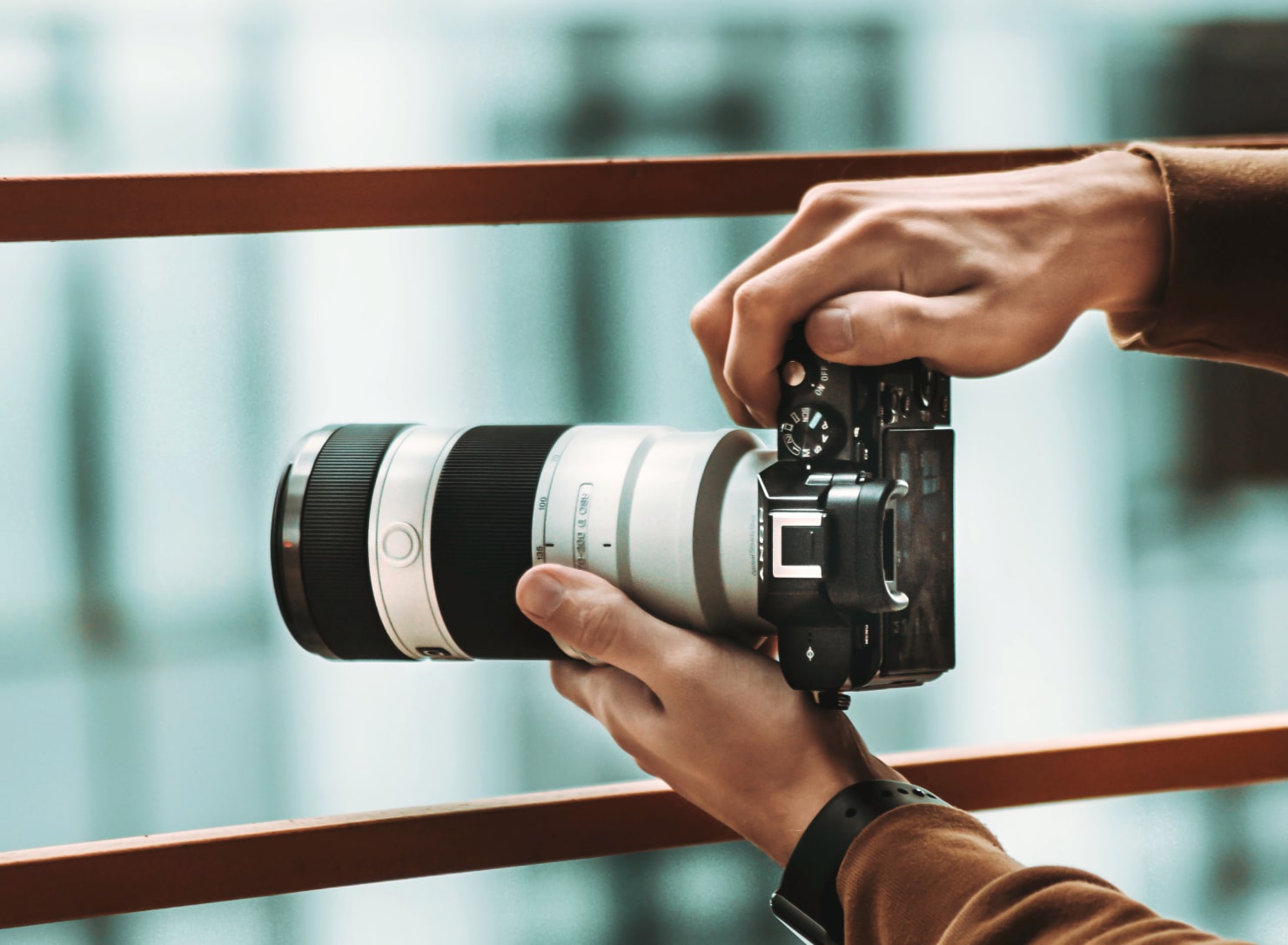 Utilizing Relevant Keywords and Optimizing for Search Ranking
Keywords play a big part in your listing. Conduct keyword research to identify the phrases customers are likely to use when searching for the type of journal you offer. Use those keywords strategically throughout your product listing to increase your visibility in Amazon's vast marketplace.
Pricing and Profit Margins
Pricing your journals is both an art and a science, so let's talk about the balance between profitability and affordability.
Pricing Strategies: Setting Competitive Yet Profitable Prices
To price effectively, analyze your competitors' pricing and find the sweet spot that positions your journals competitively. Remember, you offer a unique creation and your prices should reflect that, but they also have to be within the range that a customer is used to paying.
Calculating Profit Margin: Factoring in Costs and Fees
Costs like manufacturing, materials and shipping, as well as Amazon fees, can be considerable and factor into your profit margin. To make sure you're profitable, remember to total up all your costs and fees before you price your journals.
Marketing and Promotion
Now that your unique journals are ready, and you have a listing and photos to present to Amazon buyers, let's explore a few marketing and promotion strategies to help kick off sales.
Amazon PPC Advertising
Amazon pay-per-click (PPC) advertising opens doors to targeted visibility. In PPC, you compose ads and select relevant keywords to reach buyers in your niche. If you have the budget for PPC, it is wise to use Amazon's vast advertising platform to amplify your presence, especially as a new seller.
Social Media Promotion and Influencer Collaborations
Social media is another amplifier, allowing you to engage with your ideal audience and showcase your journal designs. The best sellers on Amazon are those who build a loyal audience by sharing glimpses of the creative process, and interacting with their audience as a "real person." This takes time, but building your own social media audience is well worth the time investment.
You might also collaborate with social media influencers in your niche to discover new avenues of exposure and take advantage of their reach.
Encouraging Customer Reviews and Leveraging Social Proof
Customer reviews are the currency of trust. Positive feedback adds authenticity and credibility to your brand, so try to encourage customers to leave reviews.
Fulfillment and Customer Service
Seamless customer experiences are the foundation of a thriving business. Fulfilling the order and responding to requests are all part of the customer experience–and all points where things can go wrong. Here are some ways to have happy customers and foster loyalty.
Choosing Between FBA (Fulfillment by Amazon) and Self-Fulfillment
To ship journals to buyers, you have the option to choose between FBA (Fulfillment by Amazon) and self-fulfillment. FBA means Amazon ships to your customer, so it's less work for you. However, Amazon will charge much higher fees as a result, so you keep less of your profit.
If you self-fulfill there is more to consider: you'll have to store the printables, maintain shipping supplies and ship every time someone orders. Yet, you'll retain more profit.
Whatever method you choose, make sure you can ensure your products are packaged perfectly, shipped quickly and arrive on time to give buyers the best customer experience possible.
Providing Exceptional Customer Service for Positive Reviews and Repeat Business
Exceptional customer service is your secret weapon, especially in a competitive market like Amazon. Respond promptly to inquiries and follow up on questions you get. And don't neglect to post a clear return policy. If you go the extra mile to delight your customers, they will become your brand ambassadors and spur your growth.
Scaling and Growing Your Journal Business
As your journal business gains traction, there will be changes in the Amazon marketplace and you will need to make adjustments over time. As a business owner, staying adaptable is key!
One way to stay adaptable as a seller is by diversifying your offerings. You can expand to other types of low-content books, like planners or coloring books, or branch out and sell accessories that go with journals. You also might explore new niches within the journal market.
As you look for ways to expand, continually analyze customer preferences and market trends to identify new, untapped opportunities.
Conclusion
With thorough market research, choosing a profitable niche and a few design skills you can easily get started making journals to sell on Amazon. Keep developing creative ideas, listening to customers and be willing to adapt with the marketplace, and you're well on your way to a profitable small business!
Published: September 2023