How to Create a Price List on a Mac
Achieving a professional feel and new look for your services is always a good thing, and it relates to creating a price list for your own business as well. At some stage, all organizations face the need to provide their prices for end users. Although they may be flexible and depend on the variety of services or parameters involved, it doesn't mean you don't want to have a standard suite of price tags. Forget about confusing estimates, and start a new era in your niche.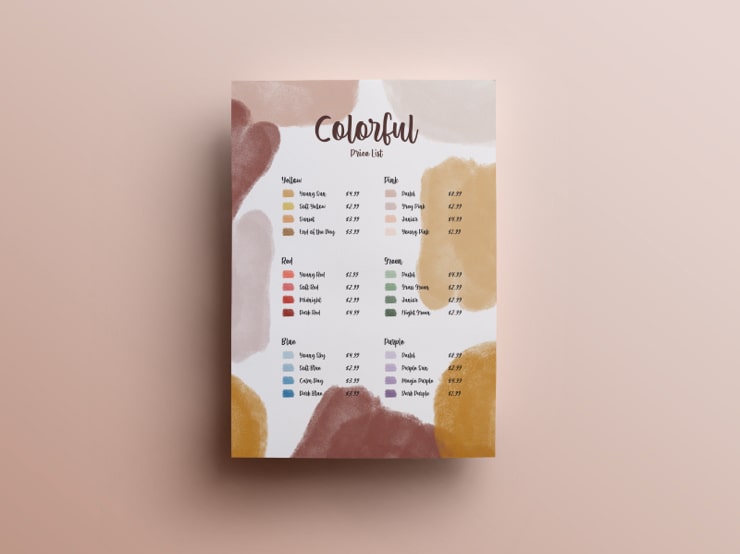 Your Price List Information
When it comes to price list layouts, it is more beneficial to include something more than a set of services and their costs in separate table graphs. For those who are interested in making such templates more multifunctional and efficient, it is highly recommended to note the following:
If appropriate, don't hesitate to include more details about your discounts and promotions. So as not to create a cluttered mess out of a small piece of paper, feel free to add a QR code that will lead interested parties to the requested data about things such as bulk purchases. At the same time, if you mention some promotional tags, don't forget to include their expiration dates as well.
It is helpful to let the customer know what it will take to get your product/service. So, listing extra costs for postage or packaging, for example, will add a couple of points to your karma.
Apart from numerals and their explanations, add a few important clauses at the end of your message. For example, it is beneficial to state that the provided information is subject to alterations in particular cases.
Of course, the price list design would be lacking without your branding details, including your contact information and business address.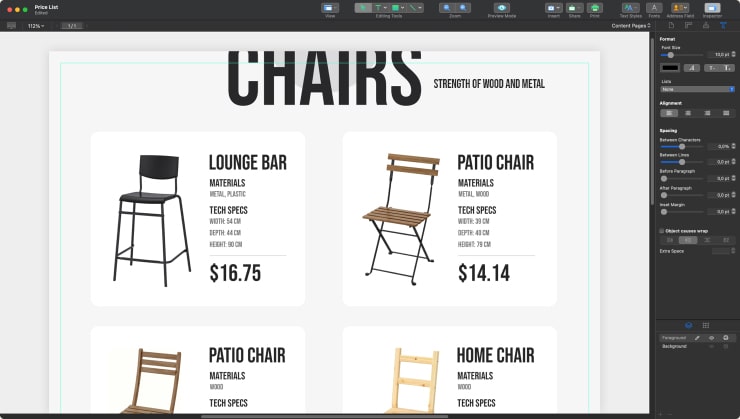 Make Your Design Stand Out
Usually, people associate price lists with menus for cafes and restaurants. There is nothing wrong in considering this approach since the main focus is still on the text and numeric information in this case. At the same time, some additional elements shouldn't be omitted:
Experiment with colors. You are welcome to check their psychology and use tones that subconsciously increase customer loyalty in your brand. It is also useful to apply brand-supporting shades to reflect your identity.
Don't forget about the right alignment and space between paragraphs.
Using the same font for all the details is just as impractical as utilizing too many text styles. From this perspective, it is a great balance to use separate font types for headings, body text and essential notes. The readability has to be second to none, so recheck how the information of your price list is depicted on the selected background.
The size of the page is essential too. It depends on where you are going to place your price list and its spatial orientation, but it shouldn't be so small that users require a microscope to check the details.
Check what competitors' approaches are and analyze them. This will help you make your own data more accessible and accurate.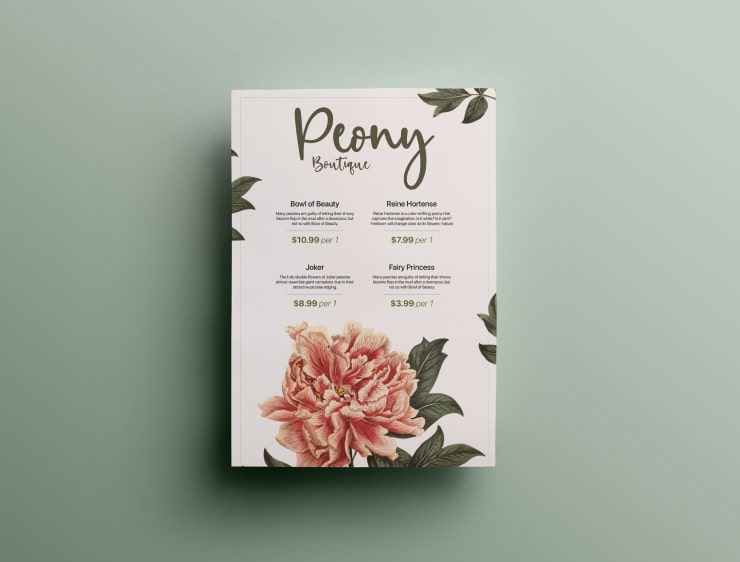 Make It Accessible
To work with typography and lettering in one program and then forward the project to print it or share it without loss of quality is daunting. That's why it is a must to find the best software with all-inclusive features to make all aspects of the project appear flawless. Working within such an intuitive interface simplifies the workflow and brings positive effects to how fast changes and improvements can be implemented.