How to Create and Design a Newspaper?
Have you ever thought about how many newspaper copies are printed every day? According to Statista, the number of daily newspapers surpass 62 million, and more than 58 million Sunday newspapers are published every week. For example, in 2018, the US Periodical Press published 1,279 newspapers daily. The total press circulation was 28.6 million for weekday newspapers and 30.8 million for Sunday editions.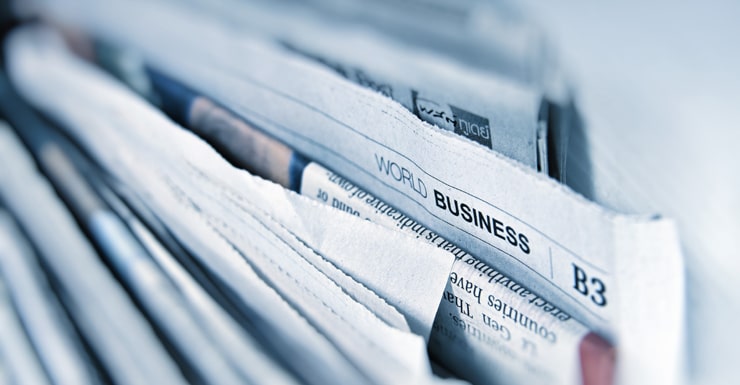 How to Begin
Now that you are ready to compete with such astounding numbers and statistics, let's move on to real practice. To design and print a newspaper, you should have a realistic plan. First, you need to decide what kind of cover you want–thought-provoking, inspirational or motivational. The image or photo must clearly represent the headline. Keep in mind that the first impression is the most important, so it's critical to create an excellent front page.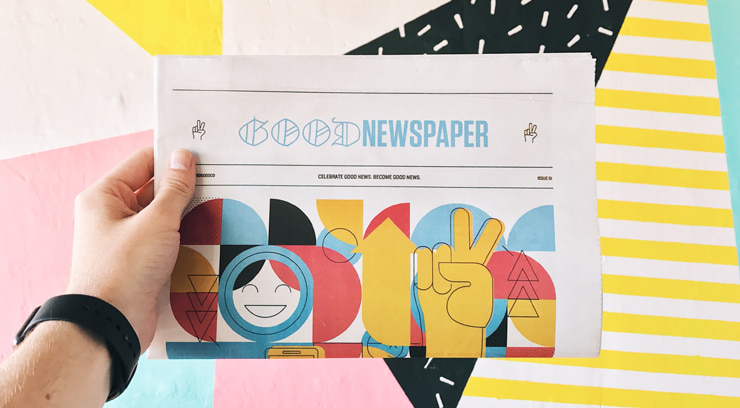 Topics to Highlight
After having decided what cover to make, let's move on to articles and consider what topics you want to highlight. Typically, newspapers include the following sections:
National/local/regional news;
Business news;
Health advice;
Celebrity gossip;
Sports;
TV highlights;
Weather forecasts;
Entertainment (e.g., crossword puzzles, recipes, readers' stories, etc.);
Interior ideas;
Art news (e.g., exhibitions, movie or play premieres, master classes, etc.).
If you want to create a specialized newspaper dedicated to only one topic, try to mix it with some different information. Add some jokes or interesting facts; make it multifarious.
Think about whether or not you will hire somebody. Of course, only when your budget allows, don't miss the opportunity. Any professional help can set you on the right path. To assemble a team of true experts requires a lot of work and expense, but it's worth it.
Very important point—whether or not to include some advertising. Like Shakespeare's "to be or not to be", that is solely your choice, but remember that including an advertisement will help you make a profit. If your newspaper is very popular, the price of the advertisement will be high, so such commercial income can cover printing expenses that can save you significant money.
Color Scheme—Is It Important?
Now let's move to some technical issues. A very important part of your periodical is the color palette. There is an opinion that color influences the human mind, so consider mute or even chilled colors.
What Type to Choose?
The next step is choosing your font type. But, don't forget about adding images on each page–no one likes to read continuous text. Also add headings, but with a different type from the rest of the content.
Here is the list of the most popular newspaper font types:
Times;
Helvetica;
Antiqua;
Swift;
Newton;
Poynter.
When everything is ready, all the text and other necessary information, you need to unite all the material into one unique publication.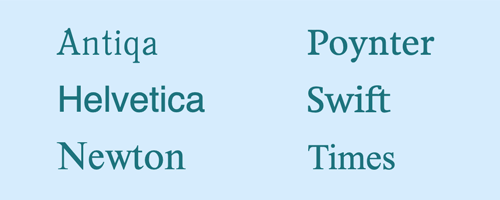 Start Small!
Creating a widely read newspaper is a daunting task. So, how about starting small, like a school, college or university paper?
The first step is to determine what you want to highlight–school news, entertaining facts, information about academic competitions, student rankings, jokes, photos, etc. Show some restraint when it comes to the text and photos (no rude words, slang, disrespectful gestures or jokes). Keep it intelligent without abuse.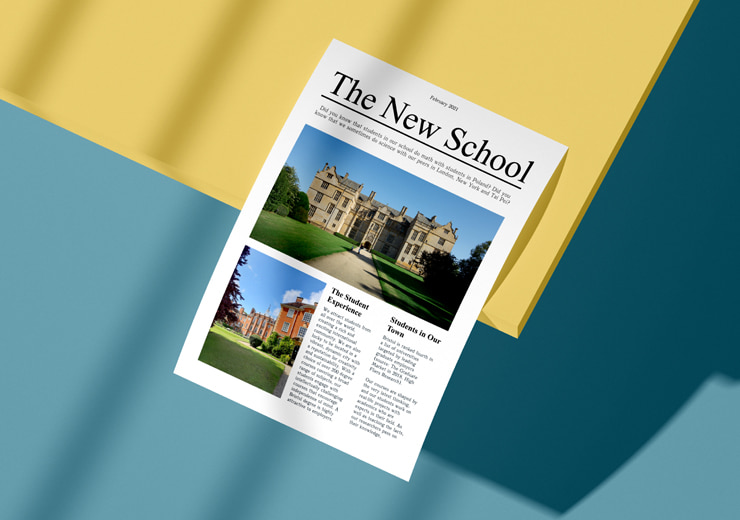 Make a Perfect Present!
If you don't aspire to be a professional editor and be bound by this sphere, but you want to surprise your relatives, friends or loved ones, I have the perfect solution for you. This idea is for people who can't live without making presents for others.
Instead of giving flowers, greeting cards or other ordinary gifts, create a newspaper specifically about your friend, family or soulmate. Choose what information you want to write. For example, it can be 100 reasons why I love you (for your girlfriend or boyfriend) or simply your family jokes. Swift Publisher will help you to arrange all the information in a single publication–from photos to text.
Such a gift is unique, creative and unusual. Add some photos (you can choose from your Mac's library), poems, wishes or some facts that are known only to the recipient. This kind of newspaper can be a standalone gift or an addition to another one. I bet this present will always remain in your relatives' or your loved one's mind.