How to Make Your Own Door Hangers on a Mac
Door hangers are mostly associated with common do-not-disturb signs. People are accustomed to hanging them on door handles or knobs (the name is truly self-explanatory, isn't it?).
However, their functionality may be much more diverse. For example, you can find creative door hangers extremely beneficial for advertising purposes.
So, let's check out how easy the process of creating printable door hangers really is.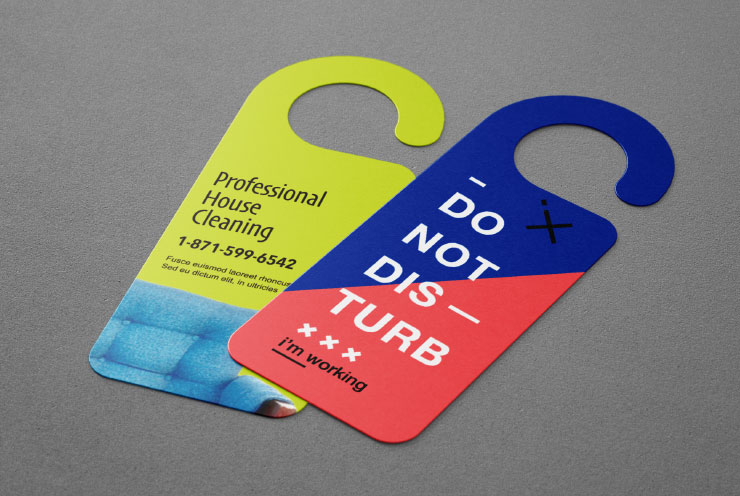 Find Your Template
Nowadays, there is no need to spend hours trying to visualize your ideas when you have a lack of experience in the field of door hanger design. The solution is a cup of tea for everyone—just get inspired. To strike your perfect "big idea," check out what is popular and trendy on the market, which designs and headings are eye-catching and what makes you interested in the product/service/company presented on the layout.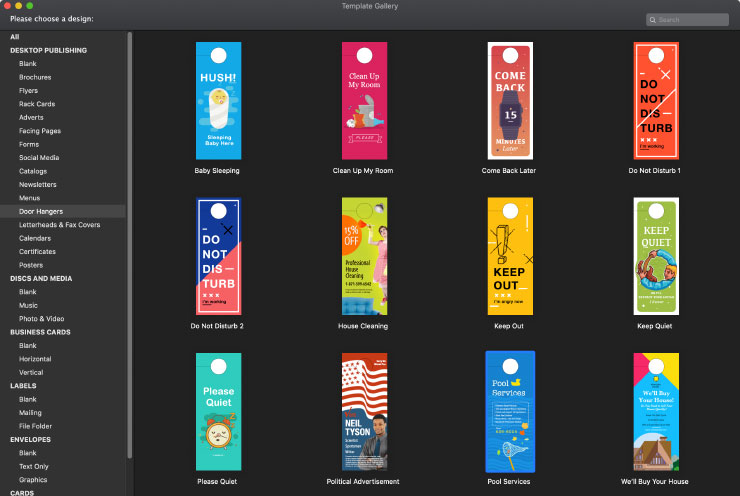 Select a Suitable Cover
When you have a plan of what you would like to see on your layout, it is time to choose the best size and coating.
In general, there are four standard dimensions of door hanger printing: 3.5″×8″, 4.25″×11″, 5.5″×17″ or 11″×17″.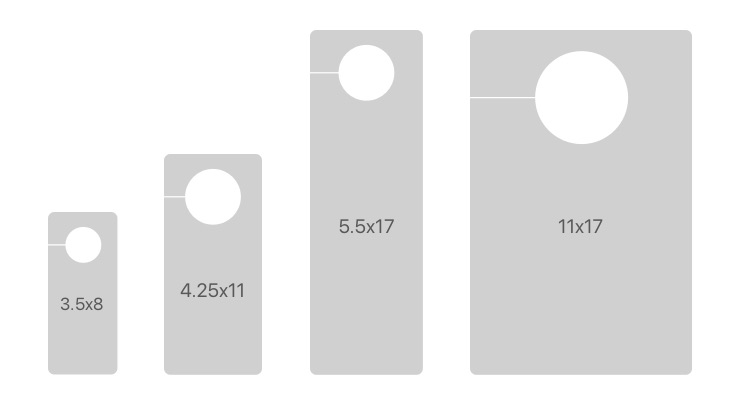 The materials to select are varied as well. For instance, third-party publishing companies offer cardstock gloss and matte, as well as aqueous coating, etc.
Printing door hangers in an inexpensive way is possible, but it obviously depends on the materials and size chosen.
Be a Magician
Once you have selected a suitable layout, feel free to personalize it. Upload images, add your text, choose headings and typography types you love—all these details will help you create a captivating project for your target audience.
However, it is essential to achieve a clear and bright appearance of full-color door hangers. Text has to be easy to read. It is not recommended that you use colors with a background-blending effect. One glance should be enough to understand the main message of the printable layout of your company.
Apart from using a bright color palette, users are welcome to find perfect matches and also check the influence of the solution they create on viewers. There are several successful color combinations, such as classic orange and red or blue and green, so feel free to experiment with them.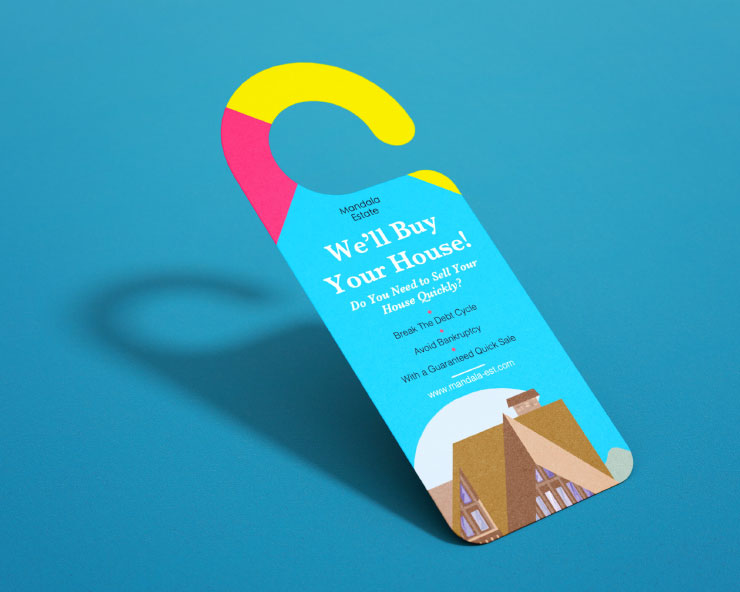 Don't Forget Additional Information
If you are going to make door hangers for hotels, such as do-not-disturb signs, it is not necessary to add brand details to door hanger templates. However, if you would like to encourage consumers to take further action, don't forget to include your contact info—email, phone number, QR code or website will be enough.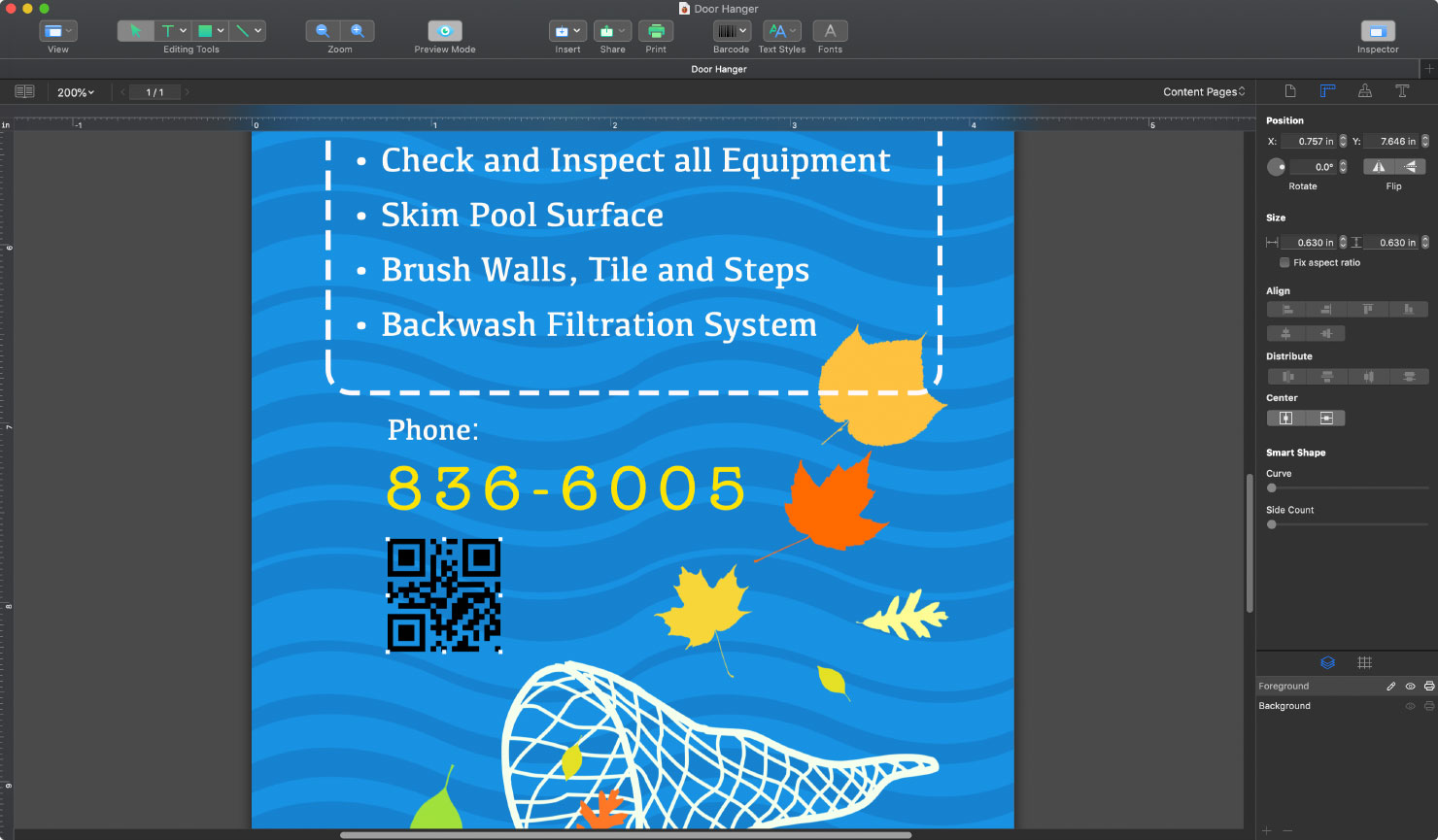 Revised: December 2022