Creative, Easy Halloween Party Planning: Start to Finish
Halloween parties provide the perfect opportunity for fall weather festivities, and with loads of things to make or to buy that complement the Halloween theme, there are many party options. You can opt for a completely spooky haunted house experience for adults, or a kids Halloween party full of costumes, candy and carving pumpkins. A family party, where everyone of all ages comes dressed in costumes and enjoys treats is also inclusive and fun. Whatever type of party you choose, we'll give you plenty of easy Halloween party ideas to set the stage for a memorable event!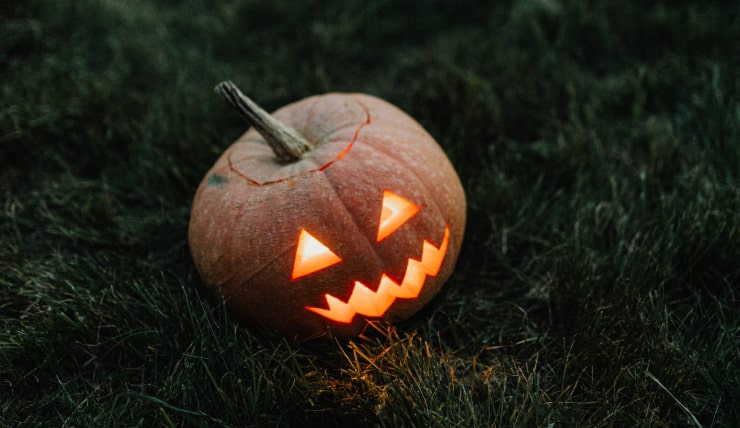 Choose a Date and Time
To get started, consider the day, time and place you'd like to hold your event. If October 31 falls on a weekend day, for example, throwing a Halloween party on the actual day can work best. If Halloween is on a weekday, perhaps you want to celebrate it on the closest weekend day instead, so people aren't confined to cutting their evening short. Nail down the date at least a couple of weeks in advance so your guests can plan their other festivities around your party.
Next, settle on the time of day for your event. An afternoon Halloween party can allow guests with children to still participate in trick-or-treating at night if that's their tradition. An evening party can contribute to a spooky theme, since Halloween lighting can help set the atmosphere.
Then decide if you'll have your party at your home or elsewhere. And whether you'll aim for an indoor party, or a Halloween gathering outside, on a patio, deck or backyard perhaps. Once you get the details down, it's time to choose a party theme.
Fun and Frightening Party Themes
Next is the most fun part: choose your Halloween party theme! This is where to let your creativity run wild with decorations, food and drinks, games and music. Here are a few well liked Halloween event ideas to kick off your brainstorming.
Haunted House Experience: Every room in the house can be decked out with scary surprises. Guests might even cross a graveyard full of tombstones in the front yard before entering the door.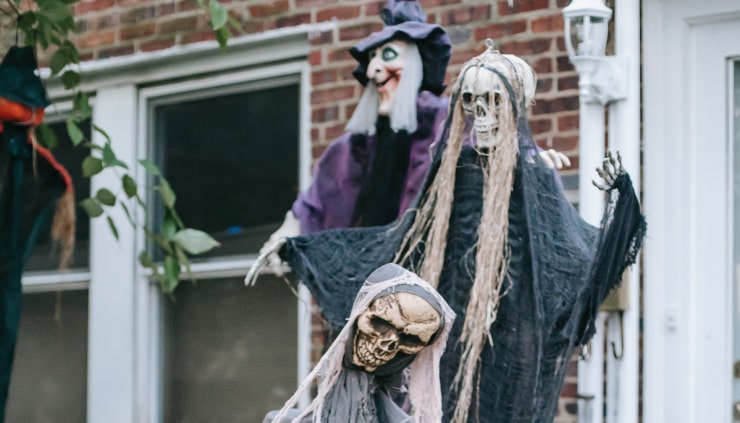 Spooky Style: Use skeletons, spider webs, goblins and ghosts as decorative elements outdoors or inside. Incorporate glow-in-the-dark props and keep the lighting low to lend an air of suspense.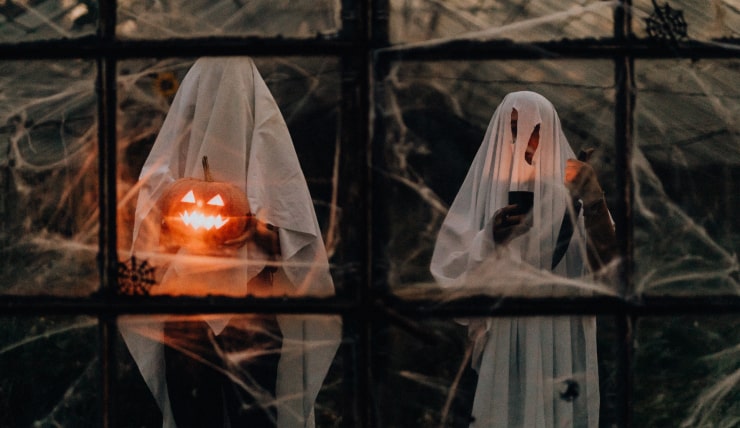 Harry Potter Halloween: This favorite novel lends itself to plenty of wizardry, potions and magic spells to make a perfect Halloween theme. A photo booth with props would work great for Harry Potter characters.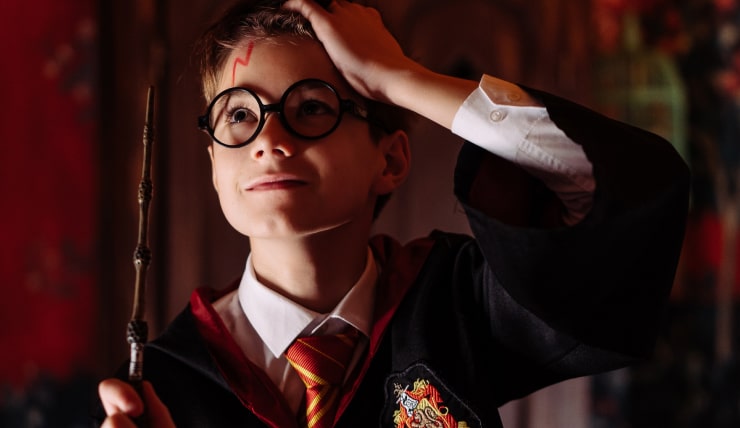 Day of the Dead: Sugar skulls and skeletons serve as the decor centerpieces for this festive Mexican holiday. You might even have a mariachi band serenade your guests.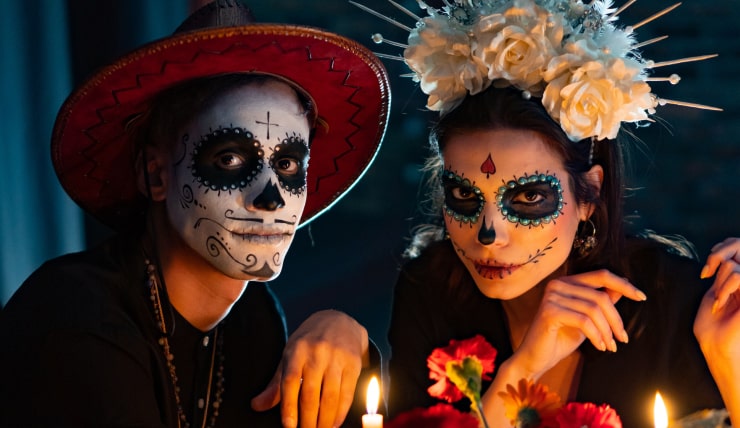 Fall Harvest Theme: Bring out carved pumpkins, scarecrows and candied apples along with typical Halloween items. Set up a mini hay ride for kids in the neighborhood.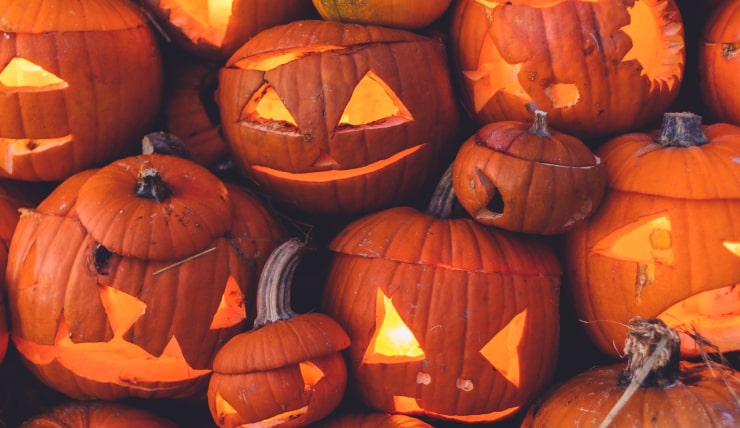 Addams Family Halloween: Guests dress as characters from this ghoulish family (Morticia, Gomez, Wednesday, Pugsley and Lurch, for example) and use hand mannequins to represent "Thing". Moreover, don't forget about a Cousin Itt prop.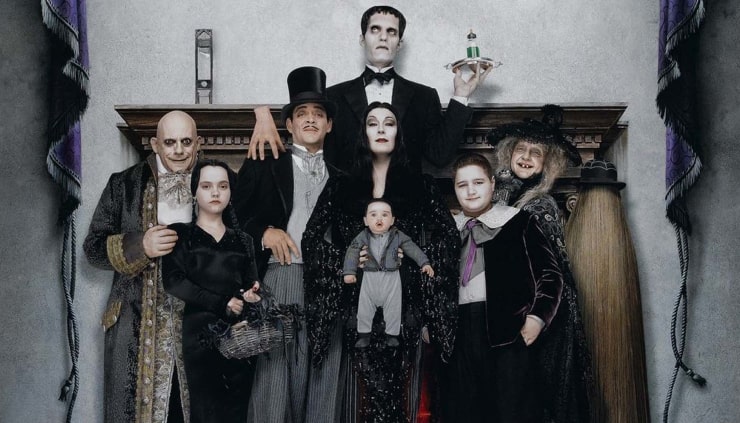 Designing Halloween Party Printables
Once you've got the party theme, it's time to line up your Halloween design ideas. This is where Swift Publisher can help your creativity materialize. Swift Publisher's capabilities let you carry your party theme throughout every element of DIY Halloween party decor. First, design invitations directly in the application. Even if you have never made an invitation, it's easy to do: open Swift Publisher, select an A6 postcard, click "Choose" and then add your background, graphics and text. This step-by-step tutorial makes it simple.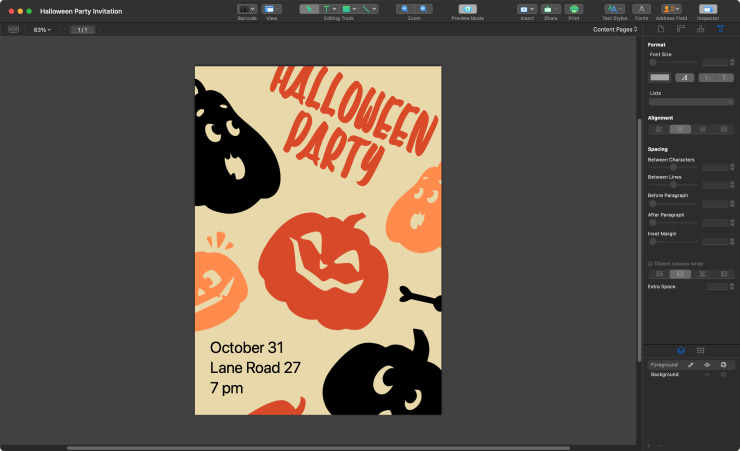 You can also take advantage of Swift Publisher's templates that can be customized with the pattern, colors and graphics of your Halloween theme. Next, personalize your invites using the Mail Merge function so each of your guests feels personally invited. Sending out invites is the perfect way to build anticipation for your holiday event.
Halloween DIY Decor
After the creative invitations are designed, think about setting the scene. Envision the main rooms where your guests will be and how to incorporate decor. While there is no shortage of things to purchase, like life-sized skeletons and glow in the dark ghosts, it can also be fun to try some DIY Halloween decorations. With ingenuity the surroundings can be completely festive without blowing the budget.
Cut out lots of paper bats from black card stock, and string them together to hang from ceilings for a "bat garland." Experiment with spider web material, like gauze or cheesecloth, from the craft store, and spread it through branches outside, or attach it to doors and corners indoors, and add black balloon "spiders" with black pipe cleaner legs to the web. Gather your favorite trick-or-treat Halloween candy, and attach it to a styrofoam wreath form, to make a candy wreath for the door. Line your walkway with jack-o-lanterns (real or purchased) with tea lights in each for a path of glowing jack-o-lanterns.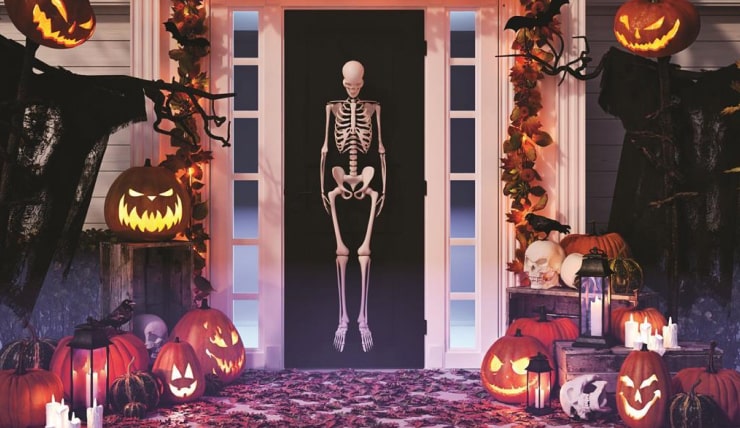 Another way to add visual impact indoors is with Halloween posters. Think about skeleton posters for a haunted house, vintage pumpkin posters to complement a harvest theme or classic scary movie-themed posters. Printable posters are easy to make using Swift Publisher to design them. After coming up with a few posters, simply print them locally, and hang them throughout the party rooms.
And don't forget a Halloween playlist of music, with theme songs from old horror movies, and newer spooky tunes to complete the atmosphere.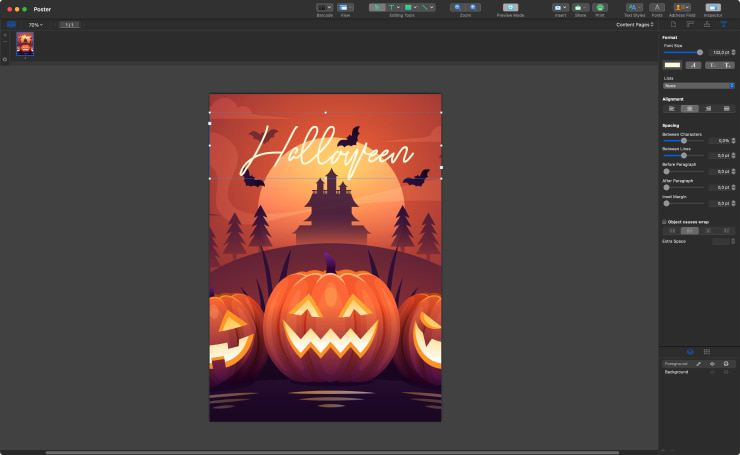 Halloween-Themed Treats
Halloween menus are also fun to plan and there are so many ways to delight your guests with creative party foods. At a party, serving a range of finger foods makes it easy for everyone to eat while mingling. It's also nice to balance savory and sweet options. Here are a few Halloween recipe ideas to get you started:
Try mummy hot dogs by wrapping hot dogs or veggie dogs in pastry dough strips to resemble mummies.
Serve monster cookies: sugar cookies in green or purple with candy eye decorations stuck on with a dot of icing.
Hollow out a pumpkin and use the pulp to make pumpkin soup, served straight from the pumpkin itself.
Make mini pizzas with cheese melted in the shape of a ghost or spider web.
Halve Oreo cookies and use icing to stick each half on a peanut butter cup like bat wings: voila: mini edible bats.
Everyday food and drinks become more Halloween-appropriate with imagination. Drinks can also become spooky treats. Dry ice in a punch bowl turns any fruit punch into a perfect witches brew with "smoke". Guests will also be amused with bright red "vampire kiss" cocktails: raspberry syrup, cranberry juice and soda (or vodka) in tall martini glasses.
A nice touch for the party table is adding label cards with the name of the food by each platter. Use the Swift Publisher template for designing folding cards to add to the table. You might also make Halloween-themed custom labels to add to bottles, if you're serving wine or bottled drinks.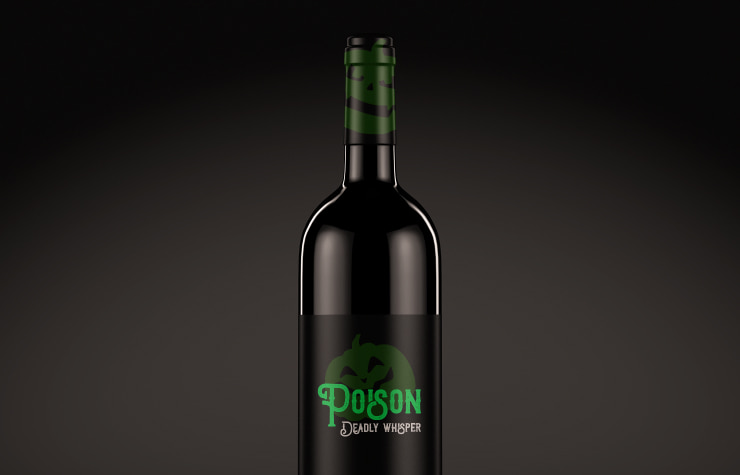 Scary and Silly Games
For any party it's fun to have a few planned activities so people are encouraged to interact and get to know guests they may not already know. For a few Halloween game ideas, consider these:
Apple bobbing: Place apples in tubs of water, and aim to bite an apple without using any hands.
"Cornhole" adapted to toss bean bags into a jack-o-lantern's mouth.
Murder Mystery: a perfect Halloween party game to set up for adults.
A printable scavenger hunt, with spooky things to search for through the house or neighborhood, and a prize for the person who finds them all first.
Scary Movie Charades: Guests act out characters or scenes from well-known scary movies, and teams guess the name.
Short scary film contest: Guests form teams and use their phones to create and film a 30-second short "scary movie" that they come up with in a short time period. Everyone votes for the most frightening one.
Pin the Tail on the Black Cat substitutes for Pin the Tail on the Donkey, with the winner placing the tail in the closest spot to the real tail.
Revised: December 2022