How to Design Business Cards on Your Mac
There are millions of business cards that are printed on a daily basis. These important elements of a brand identity enable you to enhance your branding by serving as simple instruments of connection with your target audience. The more up-market your design is, the higher the chance for long-term survival.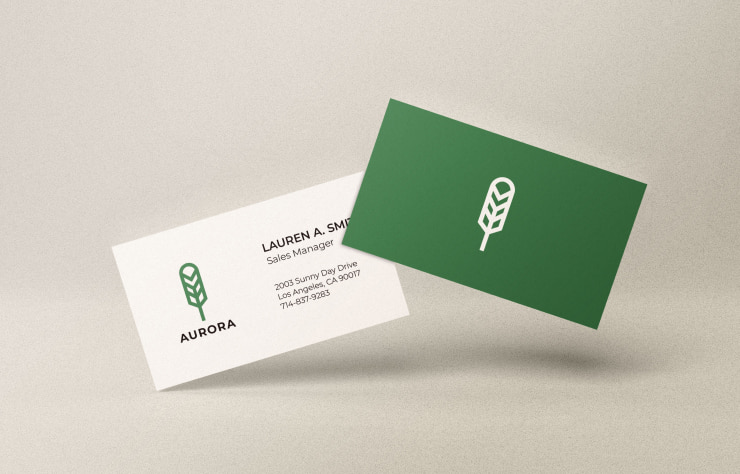 Standard Business Card Size
Opting for traditional dimensions is always an effective strategy. Apart from being more confident in relation to what design capacity you have, it is simple to comply with the market requirements. The target industry is accustomed to small-sized card designs that are 3.5″×2″.
Those who plan to enter another country's market should print their own business cards following the local requirements, e.g., 3.58″×2.17″ in Japan, 3.35″×2.17″ in the United Kingdom, etc.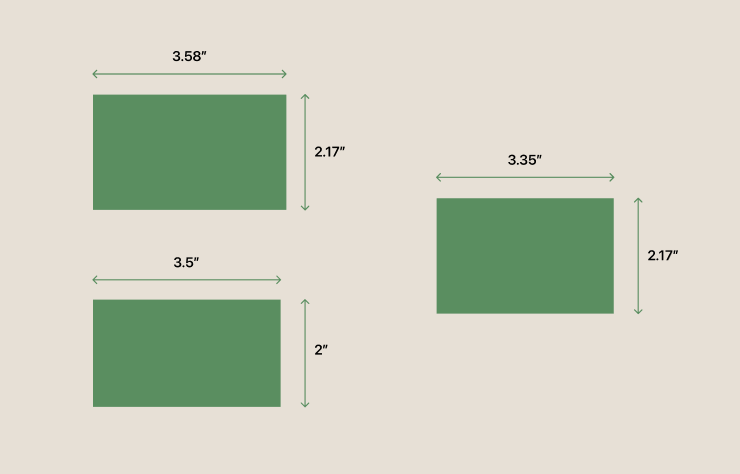 Business Card Content
The ultimate goal is to make the business card design eye-catching but not overwhelming. Some customers may prefer atypical sizes and shapes to attract end users, but classic options don't necessarily equate to boring:
First of all, investigate the market. Consider what design strategies are preferred by giant enterprises, similar-scale business competitors in the same niche, etc. A little research will give you an idea of what to include on your business card.
The list of contact details should include, at a minimum, your name, title, company name and logo. It is up to you to decide whether you would like to include your organization's office address, phone number, email address and/or social media details (which can be included through URLs or QR codes). On the back side of a business card, one can also design a map of your office's physical address.
Adding supportive text like taglines will help you deliver targeted messages to recipients right away. Using illustrations makes the choice of printer more demanding (because of the need to increase the image resolution for more clarity and accuracy), but wisely-chosen illustrations are capable of delivering the company's message better than words.
Printing Your Design
Last but not least in importance, you must save your projects and prepare to print them. Whether you would like to use your own printer or hire a professional printing service, the following considerations should be taken into consideration:
To stay on the safe side, export your created designs to PDF or TIFF formats. The high-quality printing requirement is an image of 600 dpi resolution. If you need something more specific, the functionality of Swift Publisher will come in handy. The range of formats allows great versatility. You can also consult the print shop about what specifications they require.
The choice of an imprint method is predetermined by the color palette of your documents. Both PMS and CMYK printing products can be mesmerizing, but they differ in terms of available tones. For instance, four-color printing won't be suitable for working with such hues as neon, navy blue and other specialty inks.
The coating you choose will drive end users' impressions of your particular business card design. The final choice becomes certain once you determine the level of gloss. Overall, you can select from eco-friendly aqueous, UV, spot coatings and lamination. If you would like to add more texture to the layout, consider embossing/debossing or foil stamping strategies.
Here is a quick piece of advice on how to select the right resolution for your artwork. The minimum requirement is 300 dpi, which allows you to zoom in on the project files and verify whether the picture is acceptable. This will help you avoid fuzzy edges and similar issues.
Take into account the capabilities of your desktop printer. Depending on its capacity, it will be clear what types of paper are accessible. You won't be able to use magnetic, glossy or textured paper for working with a monochromatic or color laser printer. The matte finish makes DIY business cards more professional, but gloss paper is more suitable for projects with images/photos.
To ensure your business card design templates are ready to print, you have to position the artwork correctly (at least a 0.125-inch distance from the cutline) and be aware of the bleeds. The latter are usually must-haves for professional agencies, but the size requirements can differ. You can go for 0.125-inch bleeds, but always double-check it with your print shop.
Given the variety of modern graphics tools, you are welcome to pick up any aesthetic, vibe, design and print business cards that will produce a spectacular effect. Exceeding people's expectations is possible through attention-grabbing and high-end samples. Changing the perspective is always welcome. Instead of creating a simple tool to represent your personal/business identity, use it to start a conversation.