Theoretical Intro: What Is a Greeting Card?
In simple words, a greeting card is a special type of postcard that is typically presented without an envelope. Although people learn how to create greeting cards on a Mac for occasions like birthdays, weddings, Christmas, Mother's or Teacher's days, Halloween, New Year, etc., they can also be used to express other feelings, such as condolences or get-well wishes. There are probably over a hundred reasons to learn how to create a greeting card on Mac.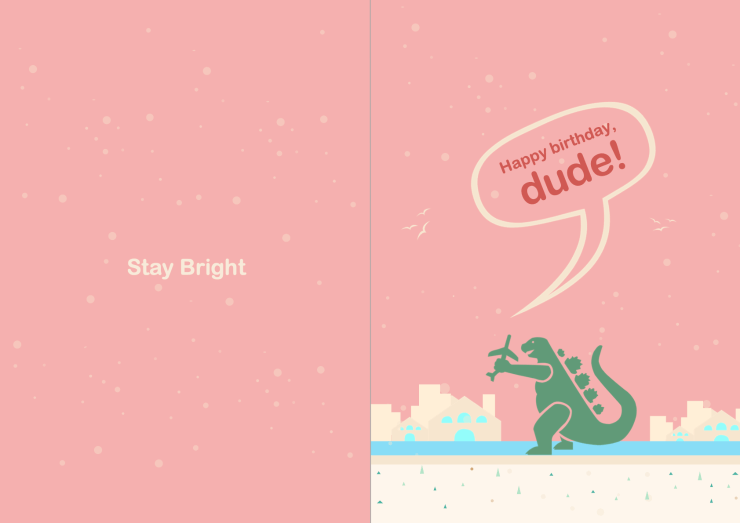 Chinese and early Egyptians had started the tradition of sending greeting cards. Valentine's cards may be also considered the very first greeting card stemming from ancient times, with some degree of assumption. The "story" was made by St. Valentine himself, when he was in prison for his activities and wrote such cards to his followers and friends. The tradition of exchanging printed greeting cards for special occasions and holidays, primarily religious ones like Christmas and Easter, first appeared in Great Britain in 1840.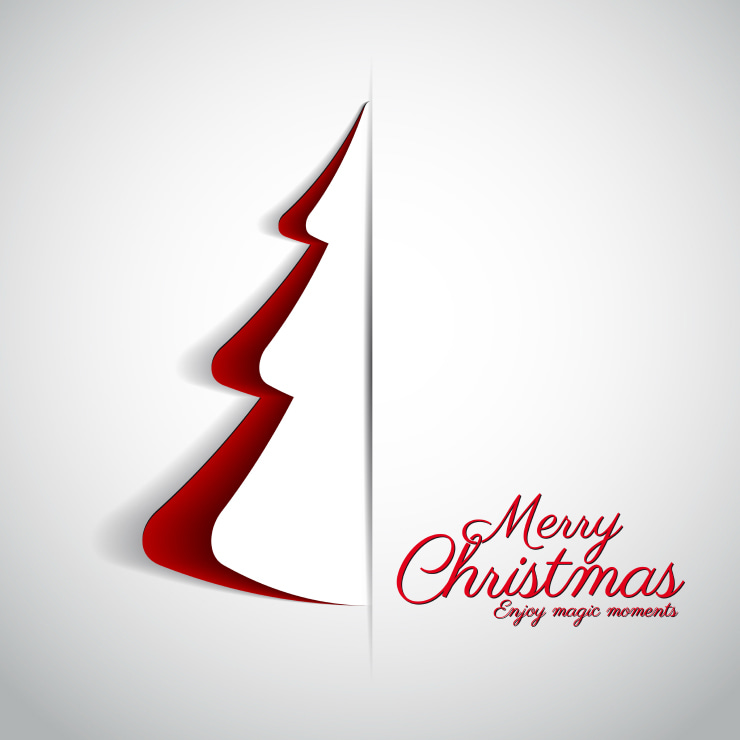 Types of Greeting Cards
The variety of greeting card designs and styles can't help but impress. However, there is a simple classification that will promote your understanding of which kind of greeting card should be used in what particular case. Apart from thematic division, you can define two following types:
Standard greeting cards—this is typically a rectangular or folded piece of high-quality paper with a pre-printed congratulatory message for a particular occasion, along with a special place where a sender can leave a message and personal information to extend to the addressee.
Photo—the overall principle is often the same as in the case of standard greeting cards, but the material is different. Photo congratulations usually include a family picture or a memorable photo and are often combined with artwork. This type of card is especially beloved for holiday greetings.
Personalized—this is one of the types that is especially useful for creating on your Mac. Several software (e.g. Swift Publisher) offers easily customized templates, allowing consumers to create versatile and unique greeting cards for any occasion. You can change the design, create text typology, etc., and simply send the final results of your work to the addressee.
Musical—this type of card is a standard greeting card with a special mechanism that produces a melody when you either touch a particular place on the card or open it. A popular example is a Happy Birthday song on a greeting card.
E-cards—there is something in common between this type of card and a personalized greeting card. However, electronic cards are made within social media and can be sent by email. For instance, Facebook enables its users to create video e-cards and share them with followers and friends.
Quilling cards—if you use handmade quilling elements on your card, you can create a separate kind of congratulations on paper.
Pop-up—these cards change their form when opened to create a surprise response from the addressee. For instance, it may be a thin piece of paper, but, when you open the card, it becomes a quadrat with photos on each side.
Greeting Card Sizes and Dimensions
If you are going to send your greeting cards via mail, it's better to stick to the envelope size, unless you are not going to fold the card. The main greeting card sizes are:
| Name | Dimension |
| --- | --- |
| A2 | 4.25" × 5.5" |
| A6 | 4.5" × 6.25" |
| A7 | 5" × 7" |
| 4 bar | 4.875" × 3.375" |
If you want to give a greeting card in person, then stick to these sizes:
| Size | Dimension |
| --- | --- |
| Large | 6" × 9" |
| Square | 5" × 5" |
| Standard | 5" × 7" |
| Small | 3.5" × 5" |
How to Create a Card on a Mac
People have become accustomed to creating greeting cards on their own since childhood. However, with the advent of modern technology, a boost-up is possible in this sphere as well. How can you make a greeting card on a Mac? With our greeting cards maker it is really simple and doesn't require long hours to master this skill.
Step 1: Select a Template
Open the program and find the templates section. Swift Publisher offers various designs to select from, but, if you don't like any of them, you are welcome to create your own design.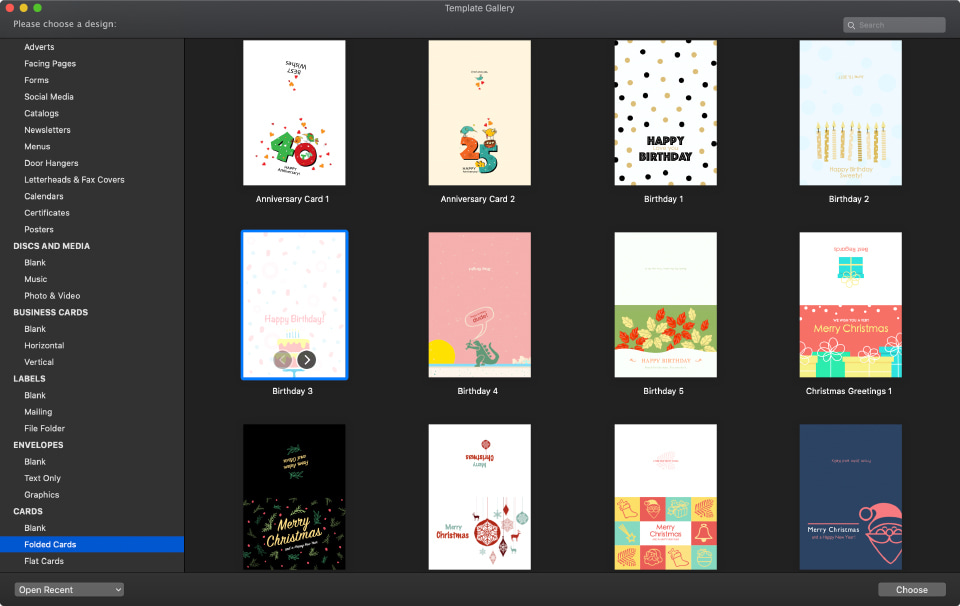 Step 2: Change or Add the Background Image
Change/add the background image. The program allows consumers to insert pictures from multiple sources. To customize it, simply utilize one of the program's numerous tools to add an effect like Glow on the chosen image.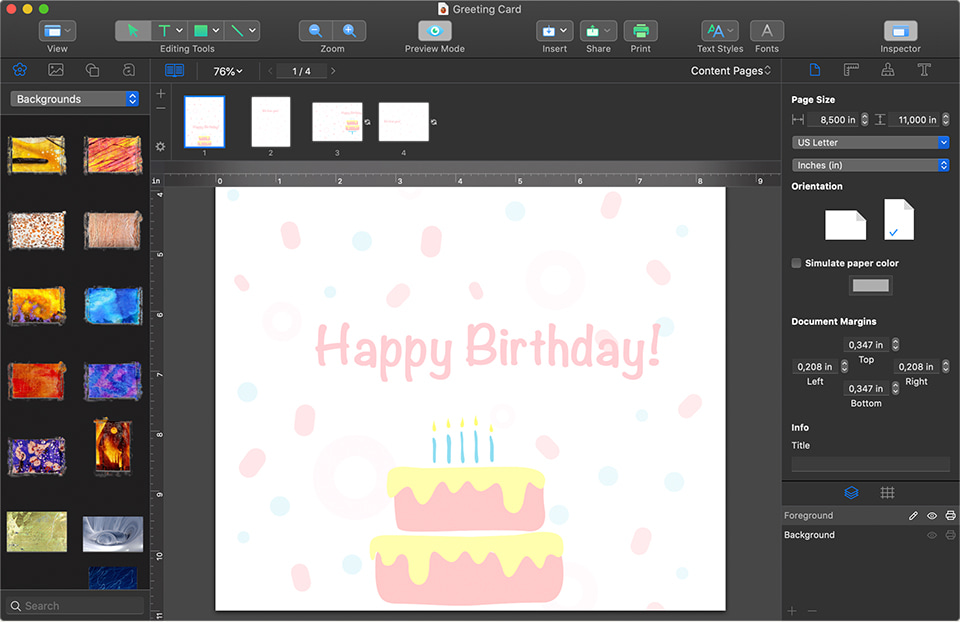 Step 3: Add Your Greeting
Add your greetings. These could be messages of different kinds, whether your own words or even proverbs and sayings. Swift Publisher provides customers with a wide range of heading types and text forms. Give them a try and adjust if you don't like the combination.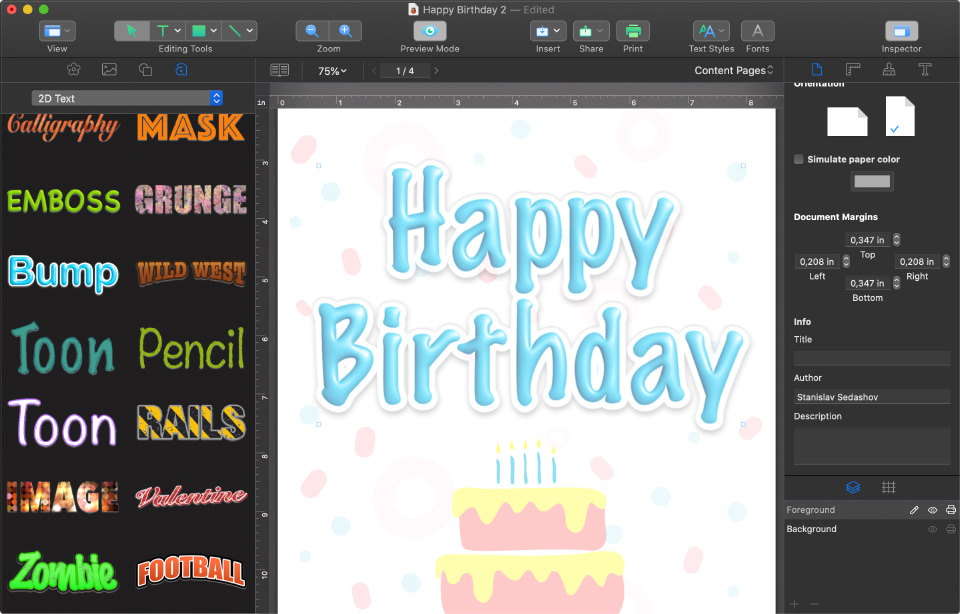 Step 4: Print Your Greeting Card
When the greeting card is ready, simply save it in one of the offered formats like PDF, TIFF, PNG or EPS. Then, you may share it or print it at home or at any professional print shop.