How to Go Contactless with Your Business
The pandemic conditions have had a huge impact on the way businesses should spread their deals. In particular, taking more serious safety measures in the food service industry has turned out to become a crucial necessity. One of the ways for businesses like cafés and restaurants to stay relevant and legit during COVID-19 is to transition to contactless menus.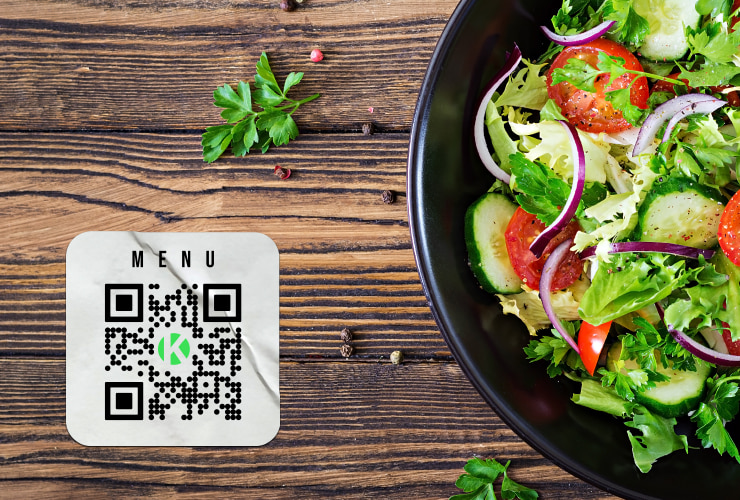 What Is What: Theoretical Introduction
Since there is a focus on saver experience for customers, establishments are looking for any way to reduce potential contact. That's why the opportunity to scan tiny postcards on tables to get a digital menu opened on your smartphone is absolutely appreciated. There are also some advanced options with a wider suite of available functions, such as the ability to pre-order via the contactless menu.
How Do Contactless Menus Work?
A touchless menu is a category of digital menus utilizing QR process capability. It consists of illustrative examples of dishes with descriptions of each dish, thanks to which the concept of a standard menu is saved.
The QR code system allows restaurateurs to create their individual menus with a QR code. The customers point their device at the code, and then a page with dishes opens. It is possible to pay in an identical way without calling the waiter.
Besides, a distinctive feature is the simple editing of the menu content, which is done online by the manager or restaurateur.
This is a great replacement for the standard menus you're used to seeing but in a more modern and convenient version.
Designing a Contactless Menu: Guide for Designers
A contactless menu is a sort of online catalog of your meal and drink offerings. Since the expense of printing and publishing menus is reduced, designers can spend more time and money styling their digital menus. For example, you can add special two-page layouts with images of your dishes, in which each position has its own number to make it easier to find within the document.
The approaches of designing such files vary from minimalistic solutions to fancy customized templates. The main thing here is to reflect your establishment's atmosphere and general concept. If your restaurant hall uses warm and nude tones in the design, it won't be the best decision to make your digital menu full of neon and vivid shades and tones. Better to choose a palette similar to your restaurant design to match the entire suite of services you offer.
When it comes to creating QR code menus, there are fewer issues with the online versions. Actually, you can just recreate your material and already published papers in 2D reality. What you need to consider is your document orientation—vertical graphics is certainly a more beneficial choice. To keep up with the logical structure of your layout, feel free to use easy-to-read fonts and grids for listing your menu offerings.
Cards with the scanning information itself should enable on-premise interactions for customers. Although the size is limited (it may be sized as a business card or a small one-page flyer), make sure you make the purpose of this QR code understandable for your intended audience.
Designers are welcome to add text guides in the form of brief sentences, asking customers to scan the black and white symbols to access the menu. You can include notes about your online applications, food delivery services and other desired details.
At the same time, the fact that the color palette of the QR code is reduced in its nature shouldn't restrict your creativity. It is not difficult to add a photo of your best chef's dishes on the page with the code or symbolic instructions of how to order this new menu option.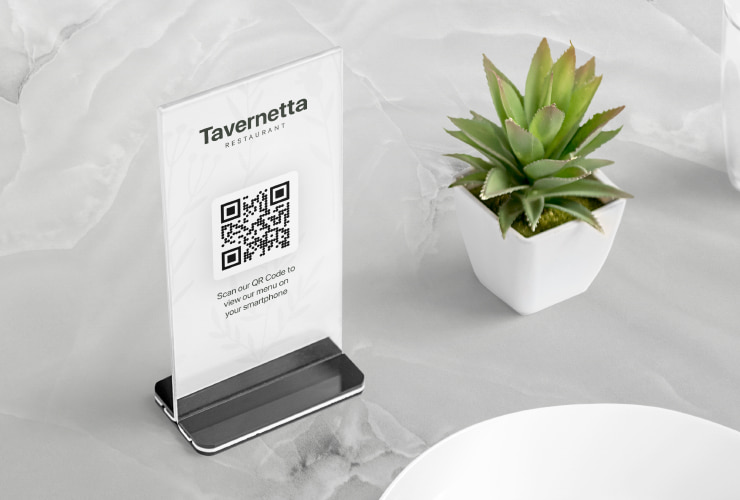 Digital Menus: Editor's Choice Recommendations
Don't hesitate to take into account ideas for creating contactless QR code means of communication for your needs:
The best tip for any brand to stay flexible is to select dynamic QR codes. Unlike static ones that need to be recreated every time you need to add an alteration to the menu content, this alternative is suitable for long-term applications.
To preserve the desired quality of the file, interested parties usually decide to stick to such formats as PDF and JPEG. However, it is also recommended to add more entertaining elements like the effect of page turning. This will simulate the impression of a physical menu in your hands.
Once you have customized your QR code and the connected file, it is critical to test their performance. Try to check their efficiency via mobile gadgets using different operating systems. This is necessary to ensure your end users won't regret using digital analogs instead of their original material versions.
Your digital menu isn't meant to be a 100% copy of local material cards. Instead, it is advisable to omit unnecessary details that are difficult to visualize on tiny screens. Without a doubt, the way colors and other patterns are depicted on paper and mobile gadgets are very different.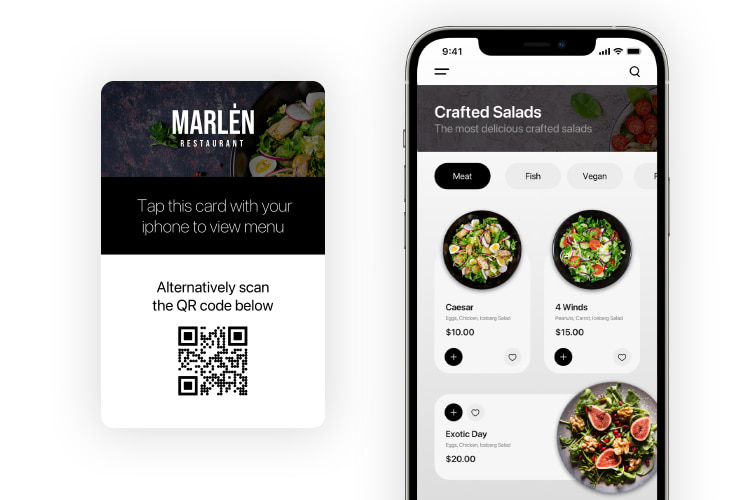 Genuine Versatility of Contactless Menu Builders
People are already accustomed to decoding QR codes when it comes to downloading various applications, such as finance and banking services, online shopping and more. However, although the option is gaining momentum, average businesses aren't yet aware of how to add these signs to their design samples.
Instead of using separate technologies to design your menu layout and implement QR codes in it, why not choose an all-in-one solution? In this perspective, Swift Publisher is the right choice. Its functionality involves the ability to generate a wide range of bar codes, including ISBN and Code 39.