How to Create a Custom Calendar on Your Mac
Modern calendars are not just simple products for counting periods of time and chronology. Without a doubt, their function has become more diverse. Such items are full-fledged tools for organizing and planning. Calendars can be used for a diverse number of purposes, such as effective advertising samples, unique promotional products, useful souvenirs, etc.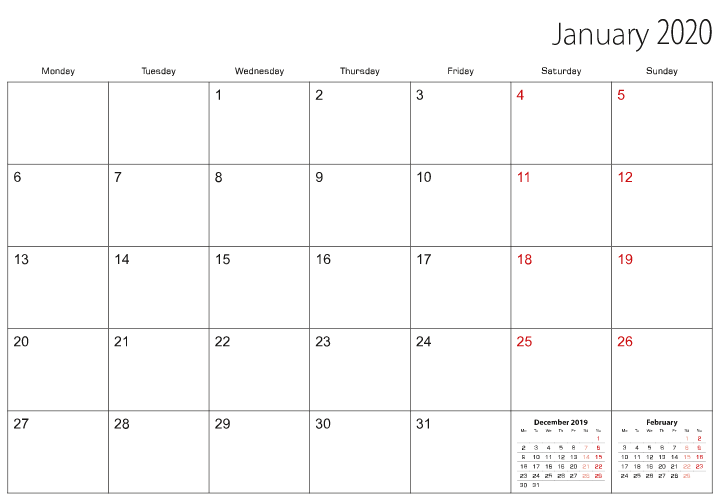 Even though the common structure is already familiar to everyone, calendar software can help you create a genuine masterpiece without difficulty. So as not to miss important details, it is a good idea to follow a quick guide to complement your efforts and skills spent on the project.
Calendar Purpose
The overall style of your project truly depends on the purpose for its use. If you need it as an advertising tool to increase your customers' awareness about your brand, then it should either reflect the general mission of your company and array of services or differentiate with an eye-catching design.
There are several uses for a printable calendar. If you would like to display the work schedule for your family or apply the item for tracking important dates like holidays, anniversaries or parties, you are welcome to make a photo collage and implement it in the calendar layout.
Calendars may perform motivational functions and include inspiring quotes to encourage you. With the help of Swift Publisher 2D and 3D headings, as well as its integration with Art Text 4, you can achieve remarkable project results.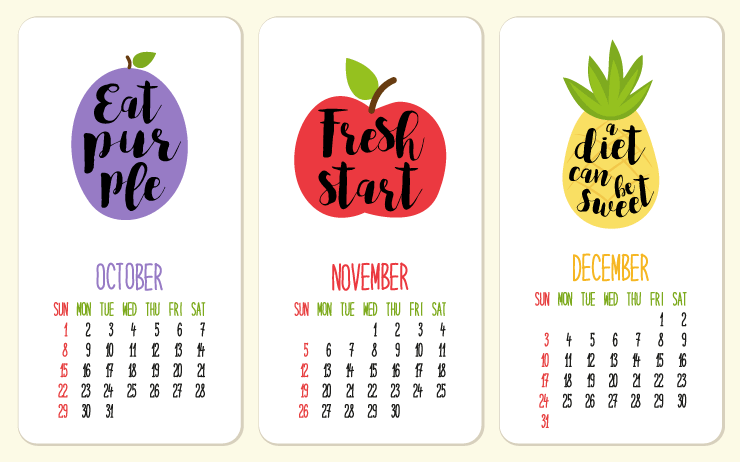 Here are some more options to boost your creativity:
Darts-calendar—the name is self-explanatory. This design is a wonderful choice for home and office, since the game component increases the uniqueness of the item.
Wardrobe-calendar—this miniature copy for clothes and store racks will amaze fashionistas and designers alike. However, you can create this project in the form of t-shirts with the names of football players and other essential information about them (if you like), which would be a unique and exciting present for sports fans.
As you can see, the sky's the limit with calendar creations. The main thing here is to choose a single calendar storyline in order not to mix too many details and elements, which could cause an overwhelming and distracting effect and just spoil your work.
Size Matters
When you determine the purpose for your calendar, you can select the best size for it. On the one hand, customers are welcome to print a wall hung calendar. On the other hand, you can make your own calendar in its desktop version. Here are some examples of your options:
Wall calendars—if you hang this item on the wall, that doesn't mean it should be huge. Of course, there may be custom wall calendars, but 12″×12″ is one of the more popular sizes. If you are looking for a compact resolution, 5.5″×8.5″ will suit you perfectly.
Poster calendars—8.5″×11″ is a standard size, and it can be altered to a landscape format as well (11″×8.5″). 27″×39″ calendars are also popular.
Magnetic calendars—in this case, 4″×6″ or 4″×8″ dimensions are common.
Card calendars—the format may be 2″×3.5″ or 5″×7″.
Customizing Your Calendar
Any calendar invariably consists of two parts—the calendar grid and the background. In the corresponding menu of the software you select, you will find functions to alter the font type, size and images for months, tables, etc.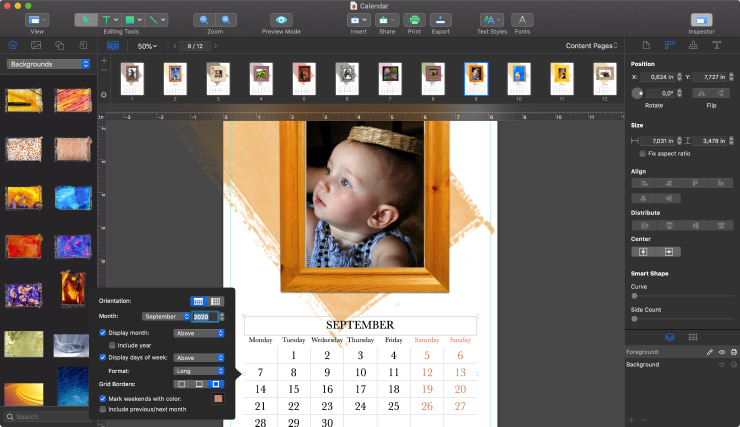 Of course, personalization matters. If you don't know how to make a calendar on a Mac, Swift Publisher templates will come in handy. However, that doesn't mean you can't add something unique to make this design truly yours. Here are some of the simple customizations you may perform:
Alter the color—the palette of shades and tones is limitless, so you will definitely find your perfect match.
Insert pictures—without a doubt, this is an essential part of any personalization. In this case, Swift Publisher will become your lifesaver, since it offers 40,000 clipart images, integration with Depositphotos, the ability to upload files from library and Mac folders, etc. It has never been easier to create a photo calendar for the Mac.
Add tricky elements—first of all, you can choose the calendar view, such as a general schedule or a view by month or day. In addition, if you want your week to start from Wednesday, that won't be a problem—everything is up to you.
When you know how to create a calendar on a Mac, it's high time to pay attention to the printing options. First of all, you need to choose the format in which to export your work.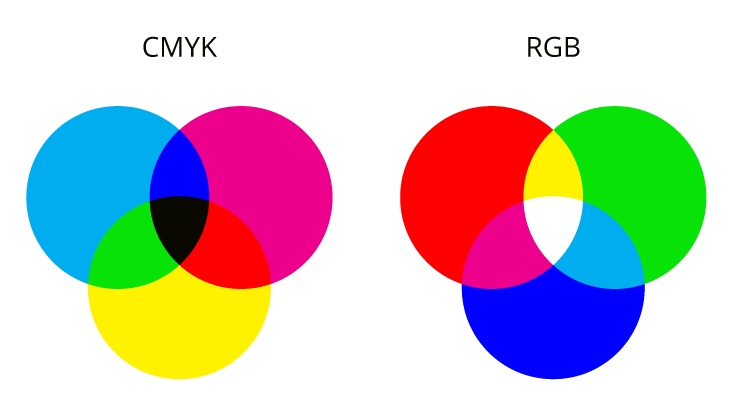 Swift Publisher allows you to save files in PNG, PDF, TIFF, JPEG, PNG and EPS formats. With the help of Quartz Filters and specified bleeds, you won't miss a single piece of your project when printing it.
If you intend to work with third-party services, this tool enables you to change the color model of your calendar from RGB to CMYK after exporting your project. So, you can create your own calendar with photos and be sure they will retain their color and brightness when printed.
Revised: May 2023