How to Make a Membership Card on a Mac
The variety of printed materials that can be easily created on your Mac thanks to desktop publishing tools is enormous. There is always a demand for flyers, brochures, magazines, business cards and more—all of those are helpful mechanisms to drive your business and promote its expansion in the market. One of the ideas that doesn't immediately come to mind is club card printing.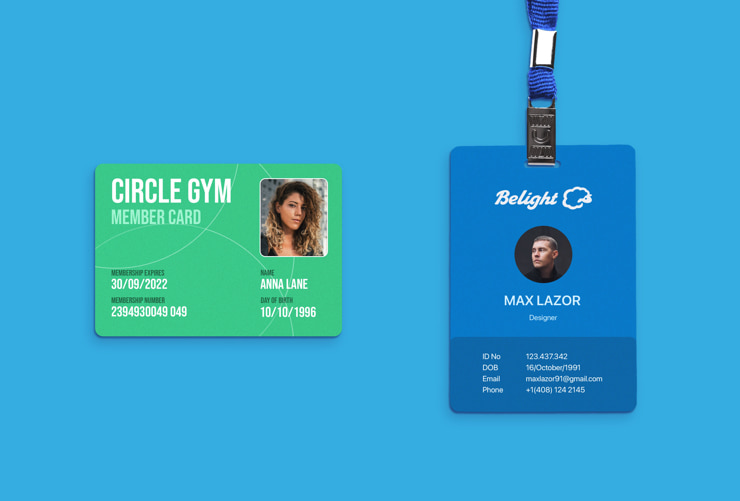 Benefits of Printed Membership Cards
There are multiple principles and recommendations to develop and maintain a brand's marketing strategy. The privileges of applying club member cards are a powerhouse:
Sense of belonging—this method has stood the test of time and proven its efficiency for introducing your brand in the chosen niche. With professional membership cards, customers achieve a feeling of union with other supporters of your activities. The more personal the connection, the more likely users will be loyal to your services and react positively to your campaigns.
Source of information—another advantage of preparing a great club membership card design is its functionality. You don't have to indicate that this piece of paper is a pathway to more exclusive services and exceeding personal goals—such cards speak for themselves.You can quickly inform your fans about promotions and appropriate offers in a highly attractive and memorable way.
Enticing wider audiences—without a doubt, these cards are rewards for customer loyalty. With their help, they achieve access to discounts and free gifts, which can't help but promote your activities to more people and new audiences.
Tips for Prominent Membership Card Printing on a Mac
Since the notion of analyzed printed materials isn't something we normally consider for our brand,, there are several doubts about which steps are truly necessary and which can be easily omitted.
Think about the Concept
Creating a membership card for your audience is a daunting task, so narrow down the suite of available solutions. For more inspiration, check the results of other brands' artwork. The final membership card layout shouldn't be overwhelming, so it is a good idea to get acquainted with photographic principles of composition to find the perfect balance between empty and filled spaces.
The design idea is further distinguished by the following features of your club card design:
The selected size is paramount. The range varies from standard 3″×4″ to larger variations like 6″×11″. Smaller dimensions are typically preferred to make it simple in operation and storage.
There is a wide range of paper and ink options, which definitely influences the final appearance. While gloss covers seem more eye-catching, matte coating levels up the design prestige. Regarding inks, metal inks are preferred for headlines and important focus elements, while spot color inks guarantee visual accuracy.
To make your design products environmentally friendly, 100% recycled papers are more beneficial.
Visual Identity with Your Branding
Even if you plan to create a temporary club membership card design (for example, for Christmas-related events), it doesn't mean you should neglect your branding in the layout. Apart from mentioning important details about the addressee, ensure at least some of the following elements are present:
Logo—without a doubt, your brand's logo is a must-have detail on any printed materials to satisfy business objectives. Depending on the dimensions of the card itself, please pay attention to how large or small your brand logo should be so it won't be lost among other details. It is also better to leave the space around the logo uncrowded.
Colors—there are several factors that influence which shades are better to apply in this case. If it is a common occasion, you may stick with your brand tones. In the case of special dates (e.g., national holidays, promotions related to environmental-friendliness days, etc.), this approach should be reconsidered in favor of theme-oriented colors. In addition, don't forget about the psychological effect of different shades and use their variations to make the image flawless.
Social networks—pay attention to the options of how customers can keep in touch with you. Aside from nicknames for your social media profiles (or direct links to them), consider offering QR codes for extra services.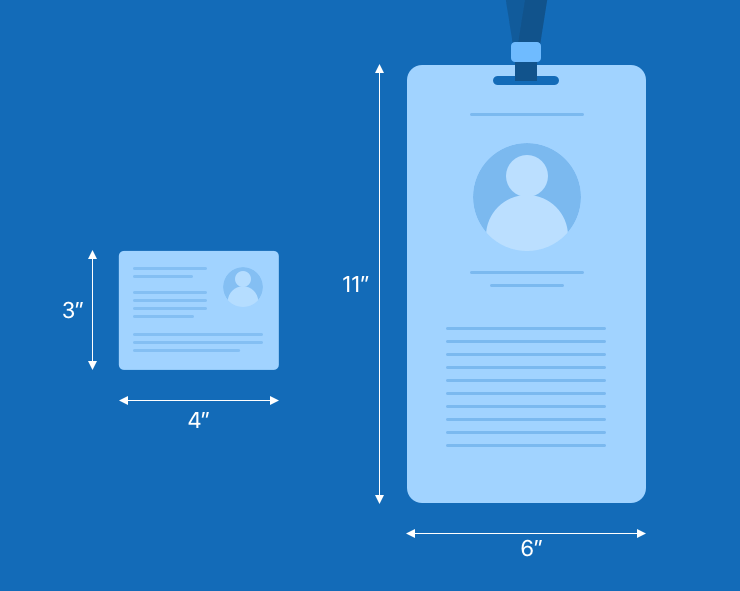 Last but not least, take note of the multifunctionality of the array of desktop publishing tools to work with. Instead of utilizing third-party professionals, this method offers more flexibility and process versatility. This allows you to open your software and create magical artwork whenever you have the inspiration or opportunity. For instance, Swift Publisher offers perfect features to achieve gorgeous digital and printed designs on your Mac, including the system of color conversion from RGB to CMYK.