Working with Documents
Creating a New Document
Whether you are going to use a template or begin your design from scratch, you need to choose the proper document type. These correspond to the categories in the Template Gallery.
To create a new document, select any design or blank layout from the appropriate category of the Template Gallery.
To open the Template Gallery, use the File > New (Cmd-N) menu command. If a blank document opens up instead, select Show Template Gallery in the Preferences dialog.
If you select Create blank document in the Preferences, the File > New (Cmd-N) command will create documents of the Desktop Publishing type (flyer, brochure, etc.). In order to change the default settings for new documents, click the Customize… button. Most of these settings can be changed in the Document tab of the Inspector once a document is created.
The New Document Dialog
The New Document dialog lets you review and change the main document settings. It affects only creation of documents of the Desktop Publishing type.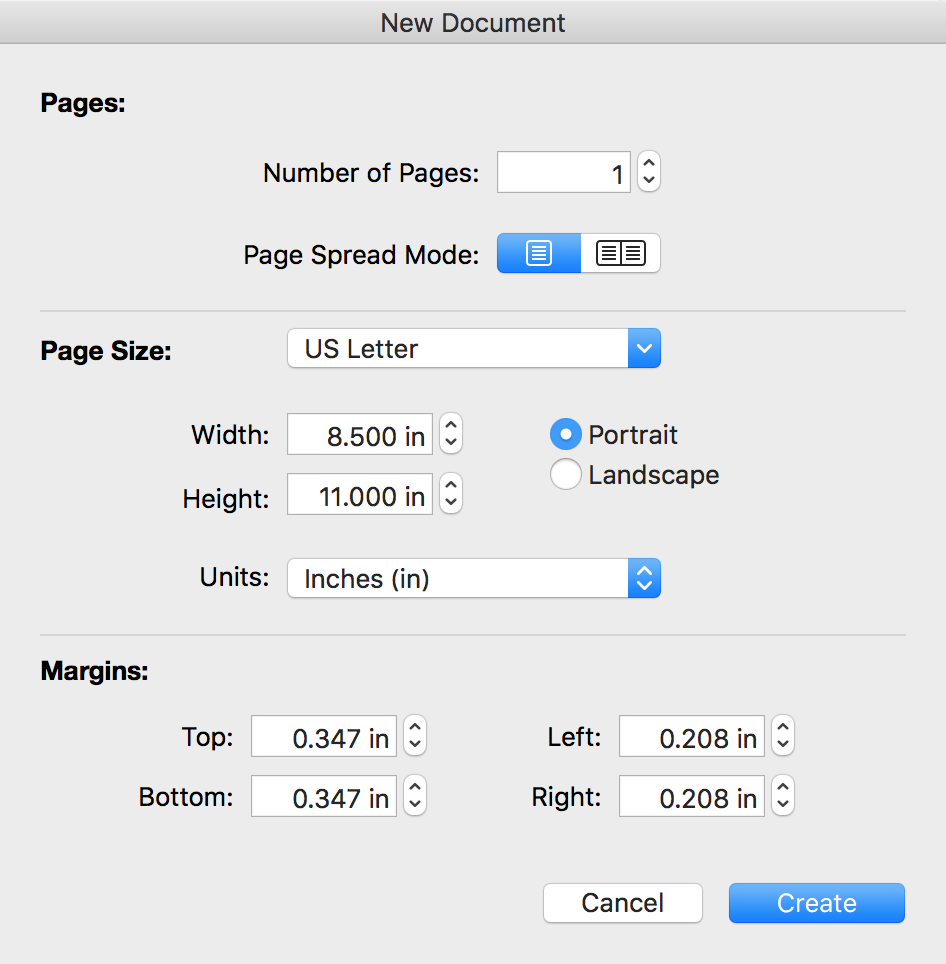 The page size and orientation as well as the margin settings apply to all pages of a new document. You will be able to change these settings at any time later using the Inspector. However you should be careful when you set up the Page Spread Mode option. The page spread or single page mode can be selected only in the New Document dialog before a new document is created, and it cannot be changed later.
The Page Spread Mode option lets you choose one of the document layouts. The canvas can show either one page at a time or a page spread.